Website designer for Lonsdale businesses
Website Adelaide is offering small businesses, manufacturing companies, commercial and industrial businesses as well as business associations and community organisations with building mobile friendly websites with contemporary website design and effective on-page SEO.
Based in Hallett Cove for 8 years, and recently moved its base to Maslin Beach, Website Adelaide has worked closely with many businesses in Lonsdale industrial area over the years. Having been voted one of the top 3 website designers in Adelaide for 4 consecutive years since 2017, as well as achieving an admirable 4.9 Google review rating from its customers, Website Adelaide is looking forward to helping you with your website build. If you have a Lonsdale business, or if you are based in the surrounding precincts of the City of Onkaparinga Council and you are considering a small business website, landing page or a larger Ecommerce website shop, please get in contact to see how we can help.
"Web design Adelaide award winner & Top Google reviews"
Lonsdale – Your local website designer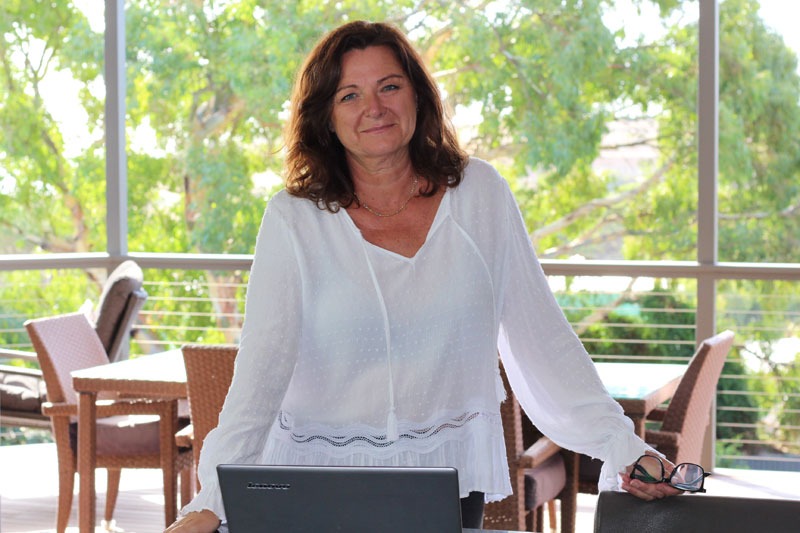 "Website Adelaide was established 8 years ago and had ever since had a remarkably successful journey offering small businesses and community organisations with affordable website design. I saw early on a gap in the market, where more and more small businesses needed to establish a presence online but could not really afford to pay large agency fees, or did not have the time to be involved so much in the process. My concept is simple, offering superior customer service through effective meetings but do that rather over Skype, Zoom or phone instead of lengthy face to face planning meetings. I have now built over 250 websites for local companies here in Adelaide and its surrounding suburbs and have many of my clients based in Lonsdale. I look forward hearing from you to see how I can help your business building effective and mobile friendly website design".
Jaroslava Vagner Svensson, owner of Website Adelaide
Website Adelaide offers affordable prices in Lonsdale
Web design prices & SEO
Website cost kept low, transparent and fixed prices, no hidden fees.
Sole Trader Websites
Affordable custom WordPress websites for sole traders - professional and budget-friendly packages available.
From $1,000 + $250/page excl. GST
Home page / starting page
Unlimited pages, $250 excl. GST / page
Can grow endlessly
Contact form on all pages
Slideshow up to 5 images
Links to social media
Gallery up to 20 images
Live Google map
Mobile Friendly - Responsive design
Video Tutorial
Full ownership and admin rights
Ecommerce Websites
Start selling online with our ecommerce website package
From $3,000 excl. GST shop package
Home page / starting page
Unlimited number of products and categories (5 added by Website Adelaide)
Can grow endlessly
Contact form on all pages
Slideshow up to 5 images
Links to social media
Live Google map
Mobile Friendly - Responsive design
Video Tutorial
Full ownership and admin rights
Small Business Website
Still for small business but with larger scope and many stake holders envolved.
Starting from $4,000 excl. GST
SEO Consultant
SEO support with 1-on-1 consulting service. We'll focus on fixing any missing on-page SEO ranking factors to improve your search engine rankings.
At Website Adelaide, we're dedicated to putting our clients first. With over a decade of experience providing top-notch web design services to South Australian businesses, we're here to help. Get in touch with us today by calling 0431 774 337 and let us support your business' online success.
Having an effective online presence through your website is an important part how you win new clients
There is no doubt that having a strong online presence is important for any businesses these days. For anyone that wants to get in contact with a new business, the first step a prospective client normally takes is to check out the business' online presence and read more about the company. If you cannot find a company online, anyone will have strong doubts about its credibility. 
Still today, there are many companies that do not really have strong presence, especially small businesses or business organisations, where some businesses owners feel they can still rely on word of mouth, or don't really have the time and resources to get a website up and running. Website Adelaide has helped many businesses in the similar situations over the years and will help you in a non-complicated way to build you an affordable and great looking website to establish, or to grow your online presence.
Understand how Google works helps you to build an effective website for your business based in Lonsdale 
For sure, the aspiration of any company today which has an online presence is to come up on the first page when people search on Google. This is of course a big ask, considering most major companies are investing hundreds of thousands of dollars in search engine optimisation, SEO every year. 
Having said that, as a small and local business, there are many ways you can build a great online presence and come up in Google searches for your specific trade and services. The point of departure on this journey is to build a strong so call on-page SEO. It is not an exact science but requires a lot of skills and experience but also keeping up to date with all the changes Google is making to its search engine, and understand what is important for them when people search. Technically speaking it's about how we approach your content on the website, how you write about it in such as way that it is viewed to be trustworthy in Googles eyes; which can be achieved by using good key words or phrases that explains what your business is about. Whilst this is just one aspect of it, Website Adelaide has great experience working with small businesses to advice on what needs to be thought of when writing page content so when Google crawls and searches on the web, it will consider your pages to show up when clients are searching for your offerings.
Always have a mobile responsive website
There are some interesting statistics about how people these days search online, and the implications of it. Today, close to 50% of all searches online is conducted from a mobile device, which is a huge difference compared to only a few years back when most searches were done from a desktop. With that in mind, having a mobile friendly, or so call mobile optimized website which is responsive to the screen size it is viewed from is absolutely critical. 
If you have an older website, lets say built 10 years ago, it is very likely its not mobile responsive, and with that, you will loose out of 50% of searches as you will not show up in any mobile search. 
Website Adelaide only develops mobile friendly websites and can help you thinking about how to best design your website, so it looks great through a mobile device including mobile phones and tablets.
Website Adelaide builds all its customers' websites with the world leading content management system WordPress and using the highly acclaimed Divi theme. This allows us to work with an open source system which is simple to use and very customer friendly, which in turn means we can offer highly affordable website design and keep our prices low. The beauty with this type of system compared to a specialised coded website design is that you can easily and cost effective add new pages or sections to your website as you go, rather than paying costly charges for new development.
Website Adelaide prides itself to offer economical prices to small businesses for web design whether you want a small website, a landing page, or an Ecommerce website shop. Please contact us to discuss how we can help.