Website for hairdresser in Adelaide
Organic Hair Dresser & Organic Based Hair Products in Adelaide
I am happy to say that we have a new website for a hair salon in Adelaide! The salon has been in business for over 28 years and sells and uses organic hair products. The website looks modern and stylish, which is matching the salon's style. As always, with a WordPress website, it's easy to add content to and update. It also works great on any device, like a computer, tablet, and phones. The website focuses on the salon's organic hair products. This makes the salon unique and different from other hair salons in Adelaide, and it will attract customers who care about using natural hair products. I am excited to see how the website will help the salon's business grow.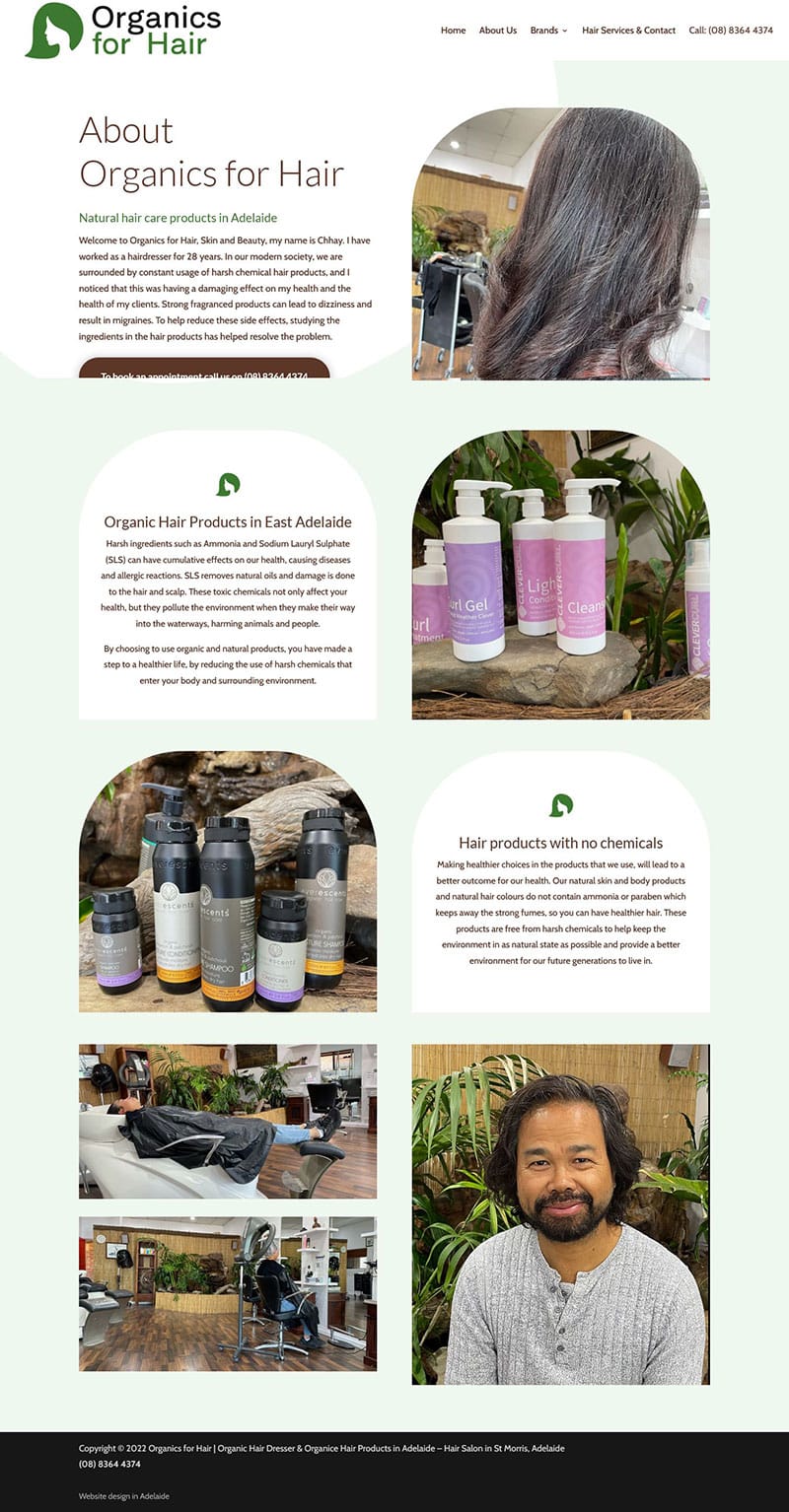 Request a website quote or a quote for any of our services.
Contact Website Adelaide for a quote to build a new website. If you have an old and tired looking website that is not working well, not responsive and you are looking for a fresh start, send me a note and I get back to you asap.