Website design company – Victor Harbor.
Fleurieu Peninsula has always been special to Website Adelaide as the communities and small businesses here showed great interest in our website design approach when we started my business 8 years ago.
Please contact us now to talk about your website project and how we can help. We do everything from small website design project to Ecommerce websites and specialise in WordPress and Woocommerce.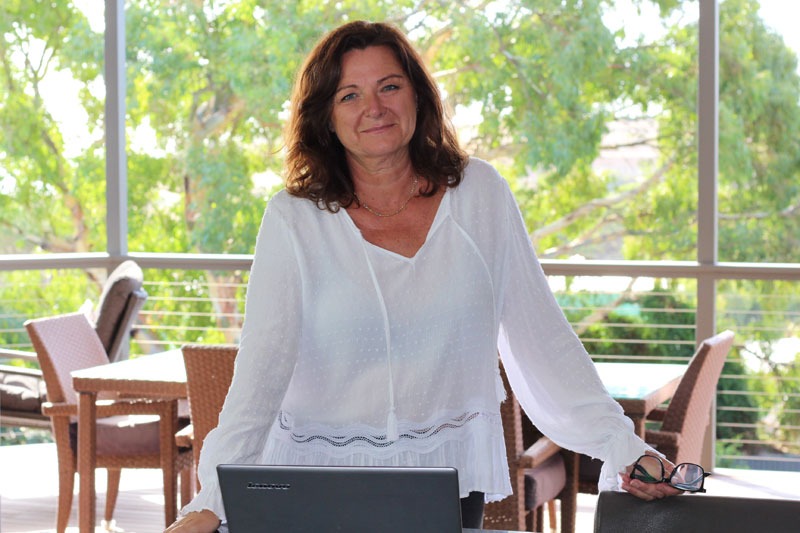 Victor Harbor – Local website designer
"I realised early on that small business needs a different approach than larger companies when it comes to website design and website development. Rather than doing meeting after meeting, and having a time-consuming development process, we decided to do our meetings via Skype or phone, and with that, we can quickly offer affordable website design solutions that are mobile responsive and SEO friendly. Based in Maslin Beach, previously located in Hallett Cove, I love Victor Harbor and surrounding areas and look forward continuing building great business partnerships with local small businesses, sports clubs and community organisations by continuing offering great and effective web design." Jaroslava Vagner Svensson, owner of Website Adelaide.
Affordable website design prices in Victor Harbor
Small Business Websites
Professional yet affordable priced custom built websites
WordPress Website Packages for sole traders
Ecommerce Websites
Sell your products online
Ecommerce Website Packages
High Google review rating for web design
Website Adelaide builds responsive websites for businesses in Victor Harbor
Most small businesses ask us: "where do I start when I want a new website; it feels like a big decision and seems to require a lot of time and effort, and be very costly"? In our experiences, having developed over 250 websites for small business here in South Australia we know the key get a website up and running is to start – yes, "just actually getting started".  So many small companies with little resources feel that they need to have all information sorted out before starting, but it does not have to be that way. There is no such thing having the perfect website, it is an evolving process.
What is important for every small business is to have an online presence with a mobile friendly designed website. It provides you with credibility whether you serve your existing customer base, or when getting in contact with new prospective clients as the first thing they will do is to get online and view your products and services and consider if they want to do business with you. 
Basically, if you do not have a website, how will your customers know about you more than word of mouth, and possibly through some expensive advertising? With a website you can keep adding new information where customers can return again and again.
Having Google in mind when building your website in Victor Harbor
Google wants customers to search for your business, that is their business idea. 
Google and all the other search engines, such as Bing or Yahoo do not get overly excited with a new launched website. Google (which by the way is the most used search engine) likes a well-established website that has been around for a while. 
This way Google can assume that you are more likely to be around when the clients need to contact you again. This is where Website Adelaide experience comes in when developing a new website, to ensure it is designed the way Google wants it.
How can Google find your Website in Victor Harbor?
Art and Science are the ways to explain the world of Google search and ranking high on Google. There are many important aspects to consider, and one of them, is to ensure that your web design is considering key critical criteria such as including and targeting so called key words or keyword phrases. These are words that people who search online use when they want to find certain trades, services or products and if you incorporate those in your content your business has a good chance to come up during those searches. 
Technically speaking it is important that these so-called keywords and keyword phrases have title tags and are displayed in the various heading sizes, such as H1, H2 and so on, rather than just in the same size as the paragraph font. This is because headings are another component that Google use as part of their search engine ranking analysis.
There is a lot to consider when building a website, and this is where Website Adelaide's experience and knowledge is important as it is certainly a minefield to understand how and in what ways Google will crawl and search on your website before the robot decides what the search engine ranking will be for your business.
This is one of the key reasons why we say your on-page search engine optimisation (SEO) is just as critical as other aspects of your website build.
The importance of having responsive website design 
Having mobile response website today is critical, a vast majority of your prospective new customers use mobile when they search for new products and services, not a desktop. And not only that, 5 years ago, Google decided that they would favour websites in terms of ranking performance if the website is mobile responsive. 
Technically the term mobile responsive website means that no matter what size device people use then the website will adjust in size to the screen being used (either stretching or minimising). When Website Adelaide builds your website, it will always be mobile friendly from start.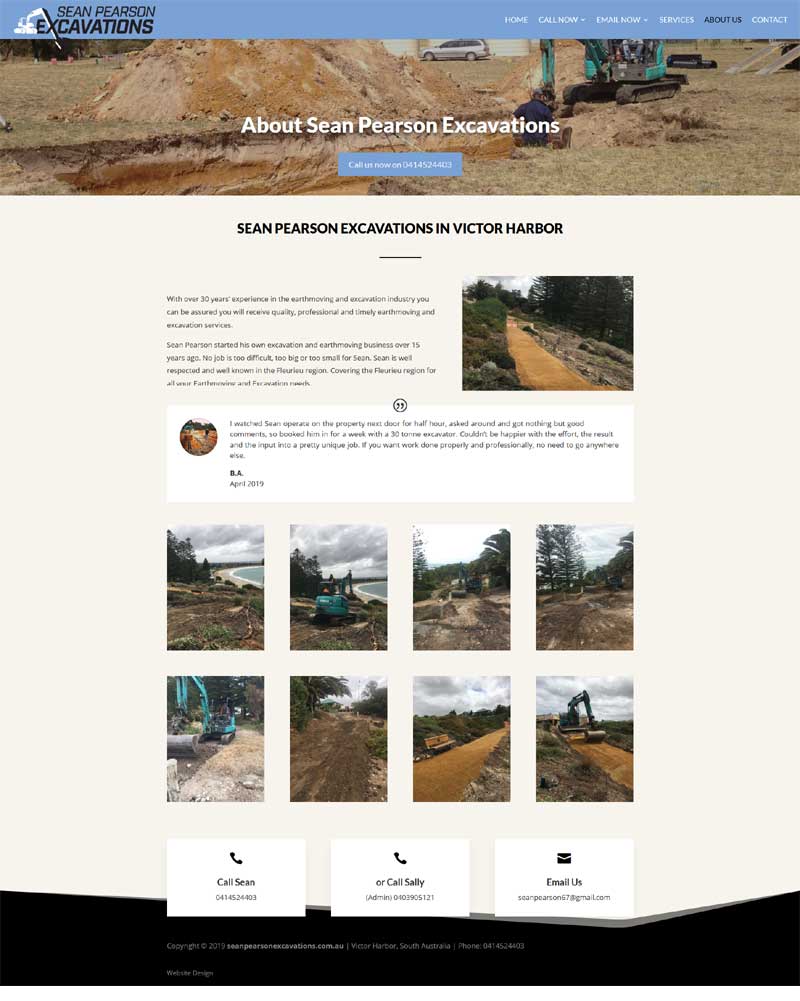 Price for business website – Victor Harbor
Website Adelaide offers single page websites as part of the standard website package. These single pages are usually referred to as landing pages, or long scrolling webpages. 
This approach offers a very flexible solution to website design, as it is especially good for small businesses and organisations who will start small and grow their website presence over time. Website Adelaide is using WordPress when designing websites, and with that, it is easy to add more pages as you want to add more information. You then only pay per added page.
Register domain name and hosting in your name with 3rd party
Website will be fully responsive and working nicely on mobiles and any other devices.
You will have access to the back end and full administration right once it is launched Easy to administer, add and change content to the website
Website will be designed and customised to match the tone and feel of your business profile and logo
Your website will be On-Page SEO optimised
After received text and images /max delivery time 3 week