Website copywriter services Adelaide
Compelling storytelling and performing website copywriting.
Bring your website to life with our website copywriting services – over 200 websites written
Copywriting is about storytelling and leaving a mark on your audience. With a 5-10 seconds attention span to captivate your audience before they move on, effective copywriting is a foundation for growing a small business. It's about connecting the critical dots; will you be seen on Google, will they engage with you, and will they convert into a new customer? That is what good copywriting can do for your business.
Website Adelaide understands the importance of effective copywriting. Contact us today to hear more about our website copywriting services.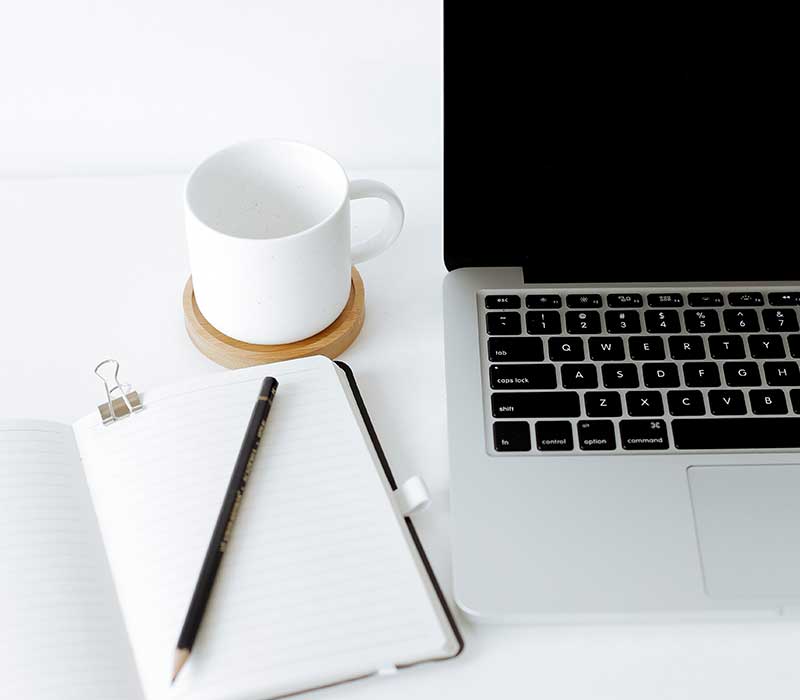 Website copywriter services Adelaide for
Website copywriter services for new websites
Enhance your existing content for search engine success
Text optimisation for SEO
In this option, you provide the initial text for your website, and our expert copywriters optimise it for SEO. We understand the importance of ranking well in search engine results to drive organic traffic to your site. Our team will carefully analyse your content, making strategic edits and incorporating relevant keywords and phrases. By fine-tuning your existing text, we ensure it captivates your audience and increases your search engine visibility. With our text optimisation for SEO, you can expect increased online visibility and improved rankings.
Leave your website content to the experts
Full website content creation
With our full website content creation option, we take care of everything, allowing you to focus on your core business activities. Our experienced copywriters will gather limited guidance from you, typically through a simple form or a brief conversation. We research your industry, target audience, and competitors with this information. Based on our findings, we craft compelling and persuasive content that accurately represents your brand, resonates with your audience, and drives the desired actions. Trust us to create engaging website content that showcases your unique value proposition, encourages conversions, and leaves a lasting impression on your visitors.
Let us uncover your story and create an unforgettable web presence
Comprehensive all-in-one copywriting solution 
Our comprehensive all-in-one copywriting solutions are designed for clients who seek a hands-off experience. Your website's copy should reflect your brand's essence, values, and aspirations. In this option, we take the time to truly understand your business by conducting in-depth interviews. We also conduct comprehensive research on your industry, target audience, and competitors to gain valuable insights. With this knowledge, our skilled copywriters will create captivating and customised website content that speaks directly to your audience, evokes emotions, and compels action. By leveraging our expertise, you can trust us to bring your brand story to life, establish credibility, and position you as a leader in your field.
Website copywriter services Adelaide
Why professional website copywriting matters
A well-crafted copy for your website has five essential objectives and is crucial to online success. Let's unpack these different factors in some detail
1. Be found on Google
In the realm of search engines, being discoverable is essential. Our professional copywriters are well-versed in seamlessly weaving search engine optimisation (SEO) techniques into your website copy. By strategically incorporating relevant keywords and phrases, we ensure that your website not only captures the attention of search engines but also ranks higher in search engine result pages (SERPs). With our SEO-driven copy, your brand will stand out amidst the digital noise, making it easier for potential customers to find you.
2. Compelling and click-worthy
It's not just about being found; it's about enticing visitors to click on your website in the search results. We understand the importance of creating compelling meta descriptions and captivating headlines that instantly grab attention. By crafting concise and persuasive rich snippets highlighting your brand's unique value, we ensure that people browsing online can be enticed to click through to your website, increasing your chances of generating traffic and building brand visibility.
3. Captivating and engaging
Once visitors land on your website, keeping them engaged and interested is essential. Our professional website copywriting services excel in creating captivating content that speaks directly to your target audience. Through storytelling, persuasive language, and engaging narratives, we hook your readers, ensuring they have a memorable brand experience. We know how to balance informative and entertaining content, leaving a lasting impact on your visitors.
4. Demonstrating expertise
Expertise and authority are vital to establishing trust and credibility with your audience. Our copywriters possess the industry knowledge and research skills to infuse your website copy with expertise. By conducting in-depth research, we ensure that your content reflects the latest industry trends, best practices, and valuable insights. Whether it's educating your audience through informative blog posts or showcasing your thought leadership on service pages, our copy will position you as a reliable source of information and expertise.
5. Driving conversions
Ultimately, the success of your website relies on converting visitors into customers or clients. Our professional copywriters are adept at employing persuasive techniques and strategic calls to action throughout your website. By creating a seamless user journey, optimising landing pages, and carefully crafting conversion-focused copy, we empower your visitors to take the desired actions. With our expertise, your website becomes a powerful conversion tool that drives results for your business.
Website copywriter services Adelaide
Why it is important to invest in website copywriting services
From a business perspective, great content on a website serves as a powerful growth tool for your business. Most companies talk about the importance of having a good return on investment from advertising efforts, but only sometimes do they talk about how effective content can improve the business's returns.
Think about it this way. What if you can enhance every journey step for a prospective customer and retain that prospective customer to become a paying customer? The cost of dropping out at some point in their customer journey towards the purchase or becoming a full-paying client is very high. Retention is the key here.
Let's explore each step of the way how effective website content can enhance your business.

1. Increase traffic to your website
High-quality content acts as a magnet, attracting more visitors to your website. When you consistently produce valuable and engaging content, it improves your search engine visibility, allowing you to rank higher in search results. This means more organic traffic from people actively searching for products or services like yours. By focusing on content that addresses your target audience's needs and interests, you can effectively drive more traffic to your website without relying solely on costly advertising campaigns like AdWords.

2. Reduce advertising costs
Good content is a cost-effective marketing tool that can help reduce your reliance on expensive advertising platforms. By creating content that resonates with your target audience, you can organically attract and engage potential customers. When your content provides value and establishes your expertise, it builds trust and credibility, increasing brand loyalty and a higher likelihood of conversions. This way, you can allocate your marketing budget more efficiently and achieve a better return on investment (ROI).

3. Increase conversion rate
Compelling and informative content has the power to influence consumer behaviour positively. By addressing your audience's pain points, answering their questions, and providing solutions, you can nurture them through the buying journey. Well-crafted content can highlight the unique value of your products or services, educate prospects, and build trust, ultimately increasing the likelihood of converting visitors into paying customers. A higher conversion rate directly impacts your bottom line and fuels business growth.

4. Strengthen your brand
Your value proposition In today's competitive landscape, building a strong and recognisable brand is vital. Quality content lets you showcase your brand's personality, values, and expertise. You establish your authority in your industry by consistently delivering valuable content that aligns with your brand's voice and resonates with your target audience. This helps to differentiate your business, build brand recognition, and foster a loyal customer base.

5. Foster customer engagement and loyalty
Good content creates opportunities for engagement and encourages ongoing interaction with your audience. You can foster a sense of community and establish a two-way conversation by encouraging comments, feedback, and social media shares. Engaged customers are more likely to become brand advocates, recommending your products or services to others and contributing to your business's growth through word-of-mouth marketing.
Website copywriting challenges for small businesses
Significant impact of not developing quality content
One of the common challenges when developing websites for small businesses is that business owners take time to create content. And when content is finally done, it is often very short and generic, making it difficult for the business to stand out and even appear in search engines. This is why it is important to have a speedy website content development process when launching a new website.
Time is critical:
Building and launching a website is time-sensitive, and content creation is vital.
Delays in content creation:
Business owners often need help developing compelling and unique content, resulting in generic text.
Impact on the opportunity:
Slow content development affects the website's launch timeline and hinders the business's potential to attract customers and generate leads.
Variable indexing time:
The exact time it takes for a page to be indexed by search engines can vary depending on factors such as the website's authority, the frequency of new content being published, and the crawlability of the website. Typically, it can take anywhere from a few days to several weeks for a page to be indexed.
Missed chances:
With engaging content, the website may be able to attract organic traffic, reducing opportunities for growth and visibility.
To summarise the above, these are our 3 different type of website copywriting services we offer:

Quick and effective website content optimisation – you write the content
We understand that time is of the essence when it comes to website development. With this option, you provide the initial text, and our expert copywriters will efficiently optimise it for search engines while keeping it engaging and persuasive.
Website copywriting with minimal guidance – we help you structure the website content
For business owners who struggle to come up with compelling content, our copywriters can take the lead. With just a few questions through a form, we gather the necessary information about your business and industry.
All-Inclusive website copywriting service – we take care of the whole process
We understand that some business owners may prefer a hands-off approach. With our comprehensive option, our copywriters take care of everything for you.
Website copywriter services Adelaide for
Enhance your existing content for search engine success
Website revamp and content optimisation
We will analyse your current website, identify areas for improvement, and suggest how to revitalise your content. We'll optimise the existing pages with persuasive and SEO-friendly copy, ensuring they align with your brand message and attract your target audience.
With our website revamp and content optimisation service, you can breathe new life into your online presence, improve user engagement, and increase conversions.
Additional pages creation for existing websites 
Do you want to expand your website's reach and cater to broader customer needs? Our additional page creation service is the perfect solution.
If you have an existing website, we will work closely with you to identify areas where additional pages can enhance your online presence. We'll research your industry, target audience, and keyword opportunities to create new pages that provide valuable information and drive more traffic to your website.
By adding extra pages, such as in-depth service descriptions, product guides, informative blog articles, or landing pages for specific campaigns, you can strengthen your website's authority, improve SEO performance, and capture the interest of potential customers. 
Website copywriter services Adelaide
Comprehensive SEO audits for optimal website performance
One of our highly appreciated services is our comprehensive SEO audits to evaluate the performance of your existing website.
The audits go beyond technical aspects and delve into content optimisation, performance analysis, and speed optimisation. Here's what our regular website audit includes:
Content evaluation
Assessment of quality, relevance, and effectiveness of your website content. Identifying opportunities to optimise existing content, suggest areas for additional content creation, and provide recommendations to enhance the overall user experience.
Technical analysis
A thorough examination of your website's technical aspects. This includes evaluating website structure, URL optimisation, meta tags, headings, and internal linking structure. Identification of any issues that may hinder search engine crawlers from properly indexing your website and suggest improvements to ensure optimal crawling and indexing.
Performance assessment
Website speed and performance are crucial for user experience and search engine rankings. Analysing the loading speed of your website content across different devices and browsers. Identify potential bottlenecks affecting your website's performance and provide recommendations to improve loading times, ensuring a seamless browsing experience for your visitors.
Keyword analysis
Conduct keyword research and analysis to identify the most relevant and valuable keywords for your industry and target audience. Evaluation of your website's keyword usage, density, and placement to ensure proper optimisation and alignment with your SEO goals.
Competitor analysis
Comparing your website's performance against your top competitors. This analysis provides valuable insights into areas where your competitors are excelling and helps us identify strategies to improve your website's visibility and performance.  
Do you already have a website?
Get a free website audit
Completely free, I will go through your website to find ways to improving your SEO and conversion rate.
Website copywriting FAQ's
display none
Your content goes here. Edit or remove this text inline or in the module Content settings. You can also style every aspect of this content in the module Design settings and even apply custom CSS to this text in the module Advanced settings.
What are the benefits of hiring professional website copywriter services for my business?
A professional website copywriter services offer expertise in crafting compelling and persuasive content that engages visitors improves SEO, and increases conversions. They help enhance your online presence and drive growth.
How do website copywriter services ensure my website stands out and captivates visitors?
Website copywriter services employ skilled writers who understand the art of storytelling and persuasive writing. They create unique and engaging content tailored to your brand, capturing your audience's attention and leaving a lasting impression.
Why is it important to choose website copywriter services that write with SEO in mind?
Website copywriter services that focus on SEO ensure your content is optimised for search engines, enabling your website to rank higher in search results and attract organic traffic. This can increase your online visibility and the chances of reaching your target audience.
How long does it typically take for a new page to be indexed by Google when using website copywriter services?
The time it takes for a new page to be indexed by Google can vary. Still, with the expertise of website copywriter services, who craft SEO-friendly content and follow best practices, the indexing process can be expedited, typically within a few weeks.
What role do meta titles and meta descriptions play in website copywriter services?
Meta titles and meta descriptions are essential elements optimised by website copywriter services. They help improve search engine visibility and entice users to click through to your website by providing concise and compelling content summaries.
How can website copywriter services drive traffic to my website without relying on costly AdWords?
Website copywriter services employ strategies such as keyword optimisation, quality content creation, and effective copywriting techniques to improve your website's organic search visibility. This helps attract targeted traffic without the need for expensive advertising campaigns.
How can website copywriter services help improve my website's conversion rates?
Professional website copywriter services understand the psychology of persuasion and employ persuasive writing techniques to create content that motivates visitors to take desired actions. Crafting compelling calls-to-action and engaging copy increases the likelihood of conversion.
Can website copywriter services contribute to strengthening my brand's online presence?
Yes, website copywriter services play a crucial role in brand building. They ensure that your brand's voice and values are effectively communicated through the website's content, helping establish a strong and consistent brand image online.
What are the advantages of optimising websites with good content through copywriter services?
Optimising existing websites with high-quality content provided by website copywriter services can breathe new life into your online presence. It improves user engagement, enhances SEO performance, and helps you effectively communicate your message to your audience.
How does additional page creation by website copywriter services enhance my website's authority and SEO performance?
Additional page creation by website copywriter services allows you to expand your website's content, covering a more comprehensive range of topics and addressing the needs of your target audience. This increases your website's authority, attracts more organic traffic, and boosts its overall SEO performance. 
Website copywriter in Adelaide
Website Adelaide work closely with Colette Chorley
Words & content for website (copywriting)
You will save time, money & stress by hiring a copywriter
Do you really have the time and motivation to write premium content for your website when you're running a small business? Many clients think writing copy is easy, but once they sit down to write it, they draw a blank or can only write a few words.
For a page to be indexed by Google (added to the database of pages that may be shown when a search is conducted) you need at least 500 words on the page; if your website is light on words Google can quickly see that you are short on information and is unlikely to show you in the search results.
One of the main reasons why so many companies are forced to spend between $500 and $2000+ per month on SEO or spend thousands on online advertising is the lack of good website content.
Save thousands on online advertising
A good copywriter can deliver a big return on your investment (ROI) and can have a significant impact on your website's performance.  Great copy will not only get your business found in Google searches, which can save you thousands in advertising costs, but it can make your business more effective by increasing conversions and enquiries to deliver more sales.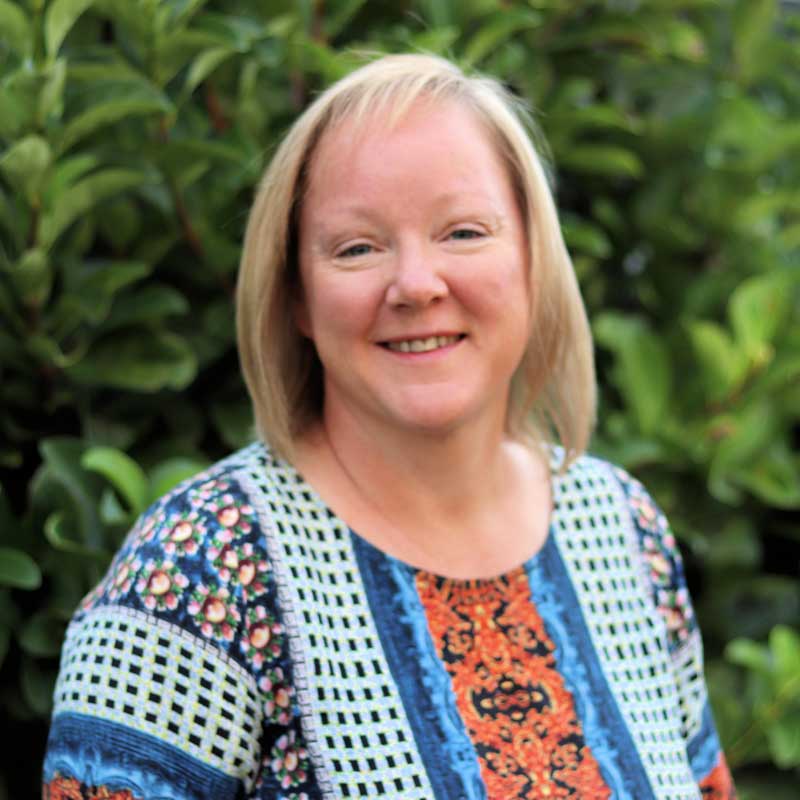 Here's what one of our clients had to say:
Having Colette & Jarka build my new website was the best choice I ever made. I used to get a couple of leads a month from my old website, but since launching the new one my business is booming and I'm going gangbusters. I no longer need to advertise as all my business comes directly through the website. I highly recommend them both.
Contact Colette copywriter
Examples of Colette's copywriting portfolio and website design with Website Adelaide