Drive more traffic to your website with effective
on-page SEO
SEO training and coaching for those that want more traffic to their website.  As an experienced SEO consultant in Adelaide, I understand the importance of having a website that stands out in search results. With online SEO coaching, you'll learn how to leverage the power of on-page SEO to rank higher in search results, attract more traffic to your website, and grow your business.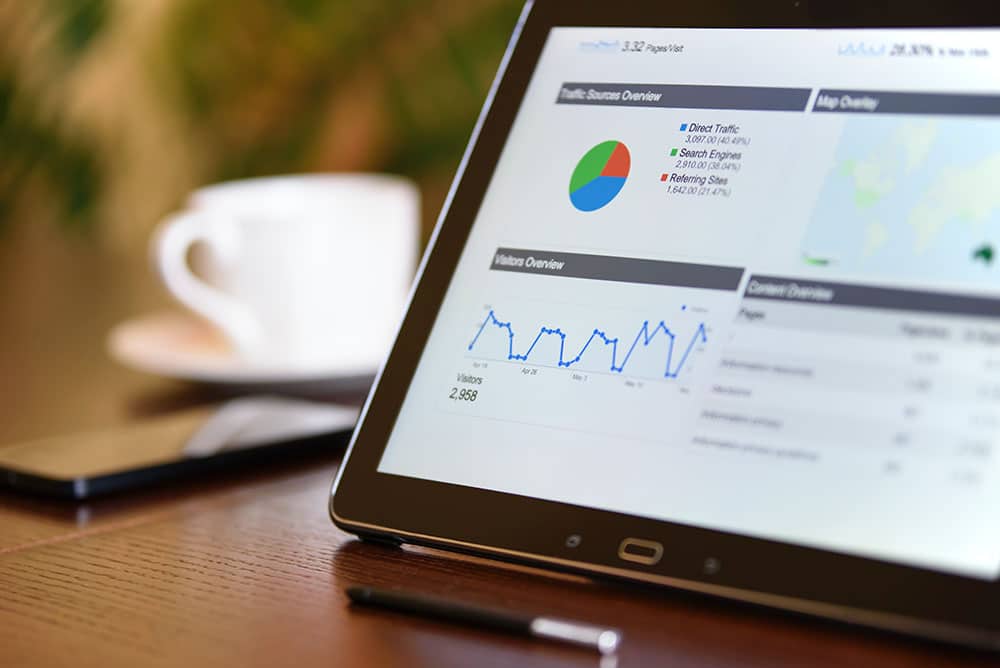 I will help you boost your website's online visibility.
Empower yourself to become a successful online entrepreneur!
Convenient SEO consultant online
Hi there! I'm Jarka, the owner of Website Adelaide and a web designer. I am passionate about how to be found on Google and offer SEO services to help clients achieve their online business goals. Whether you're starting a new e-commerce venture or looking to improve your online visibility for your services, I've got you covered.
I offer online tutorials where I'll share my screen with you via Skype, Teams, or Zoom and guide you through every step of the process. Plus, all of the lessons are recorded, so you can revisit them anytime you need a refresher.
Maximise your website's sales potential with strategic SEO steps
Attract more visitors to your website with the power of Google. Being found on Google can lead to free and organic traffic, increasing your website's visibility and potential for sales.
Some of the things we will look at and discuss during our SEO sessions are:
What are your keyword on the website?
A keyword is a word or phrase that describes the content of a website or web page and is used by search engines to categorise and index the page. Keywords are an essential aspect of search engine optimisation (SEO) and help search engines understand what a website page is about, which will influence its ranking in search results.
What keywords are being recognised by search engines for your website?
Keywords on a website refer to the specific words or phrases that describe the content of the site and are used by search engines to categorize and index it. To determine the keywords on a website, you can look at the site's content, meta tags, and search engine optimization (SEO) strategies to see what terms the site is targeting and optimized for. You can also use tools such as Google Analytics or keyword research tools to see what keywords drive traffic to the site.
We will evaluate your content to ensure that your website's pages meet or surpass your competitors.
I will explain why this is important and we will look at the number of times the keyword is used on your different website pages.
We use various tools to assess the quality of your website's keywords.
We will use tools to evaluate the effectiveness of your website's keywords (how many searches are there per month for that particular keyword phrase) and see if they are suitable for attracting more traffic and improving your search engine ranking. – Simple Keyword research.
We will discuss the significance of page titles and review the titles currently present on your website.
A page title is a text description that appears in the search engine results and the top bar of a web browser when someone visits a specific page on a website. It provides a brief overview of what the content on that page is about, and it plays an essential role in search engine optimisation (SEO) because it helps search engines understand what the page is about and determine its relevance to specific keywords or phrases.
Evaluating H1 and H2 headings for optimal SEO impact
We will go through what H1 and H2 means and their importance. We will check that there is an H1 title and some H2 titles minimum on every page of your website. Do they exist and are they good and coded the right way?
We will go through the importance of having good URL names and evaluate those you have.
A clear and concise URL structure is crucial for improving your website's search engine optimisation, as it helps search engines understand the hierarchy and relevance of your website's content.
Optimising your website with meta titles and descriptions
We will go through what meta titles and meta descriptions mean, and the importance of it, and check how your website is set up and recommendation for change.
Optimising Images for Improved SEO: An Overview of Image Naming and Size
Images names and sizes affect your SEO. I will explain why is this important, how can you change them and how do you optimise the images.
Optimising image attributes for improved SEO
We will check if you have Image title tags, image descriptions and alternative tags. If not, we will go through how to add this information and how to optimise it.
Checking indexed pages and better website visibility through Google XML Sitemap
We will check what pages of your website Google have indexed and make sure you have a Google XML sitemap for a better possibility of getting most of your pages indexed.
Optimizing Meta Titles and Descriptions with an SEO plugin
We will check if you have an SEO plugin and I will show how to work with it: Meta titles & Meta descriptions.
I will show you where these are used, how you can optimise this information and why it is so important.
Word count and its relevance to SEO
We will examine the word count on your website's pages and discuss its relevance. We will use competitor websites to demonstrate the impact it has on Google search results.
Latent semantic keywords
When going through your pages we will see if you are using related keywords so your website is using Latent Semantic Indexing.
Importance of internal linking: A review of benefits and best practices.
Internal links between pages are important and we will talk about why this is helpful and make sure you are doing some internal linking and using good anchor text.
Ensuring proper external link functionality
We will verify your external links and ensure they open in a new window. We'll also show you how to set this up. If you have a long list of external links, we'll ensure they are coded as nofollow links.
NAP - Name, Adress and Phone Number
We will check and make sure NAP is implemented on the website and in the right areas – Name, Address, Phone Number.
NAP is important for SEO because it helps search engines understand the location and contact information of a business, which is critical for local search optimisation. Accurate NAP information is a key factor in determining a website's local search ranking, as well as building credibility with search engines and potential customers. Having consistent NAP information across all online directories and listings helps to improve the visibility and trustworthiness of a business, which in turn can drive more organic traffic to the website.
Do you have a clear and easy to find call-to-action on the website?
A "call to action" (CTA) on a website is a prompt or instruction for a user to take a specific action. It's typically a button, link, or other elements that encourage the user to purchase, sign up for a newsletter, or take other desired actions. CTAs are often used as a way to convert website visitors into customers or to drive engagement with content.
Improving website speed: basic changes for better performance
We will check your website speed and talk about how that can be improved if it's not good enough. This will not be very technical changes, but more about the basic things that heavily effects your website speed.
Website speed is essential for SEO because it directly impacts the user experience. A slow-loading website can result in high bounce rates and low engagement, which signals to search engines that the website is irrelevant or valuable to users. In addition, search engines use website speed as a ranking factor, so a fast-loading website is more likely to rank higher in search results. By optimizing website speed, you can improve the user experience and increase the visibility of your website in search results, which can lead to more traffic, leads, and sales.
A review of your current plugins and recommendations for optimisation
Using too many plugins also affects the website's speed, so we will look through what plugins you are using and see if we can delete some. Some plugins offer a solution already available in your theme, as with the Divi theme that I use on all websites I build.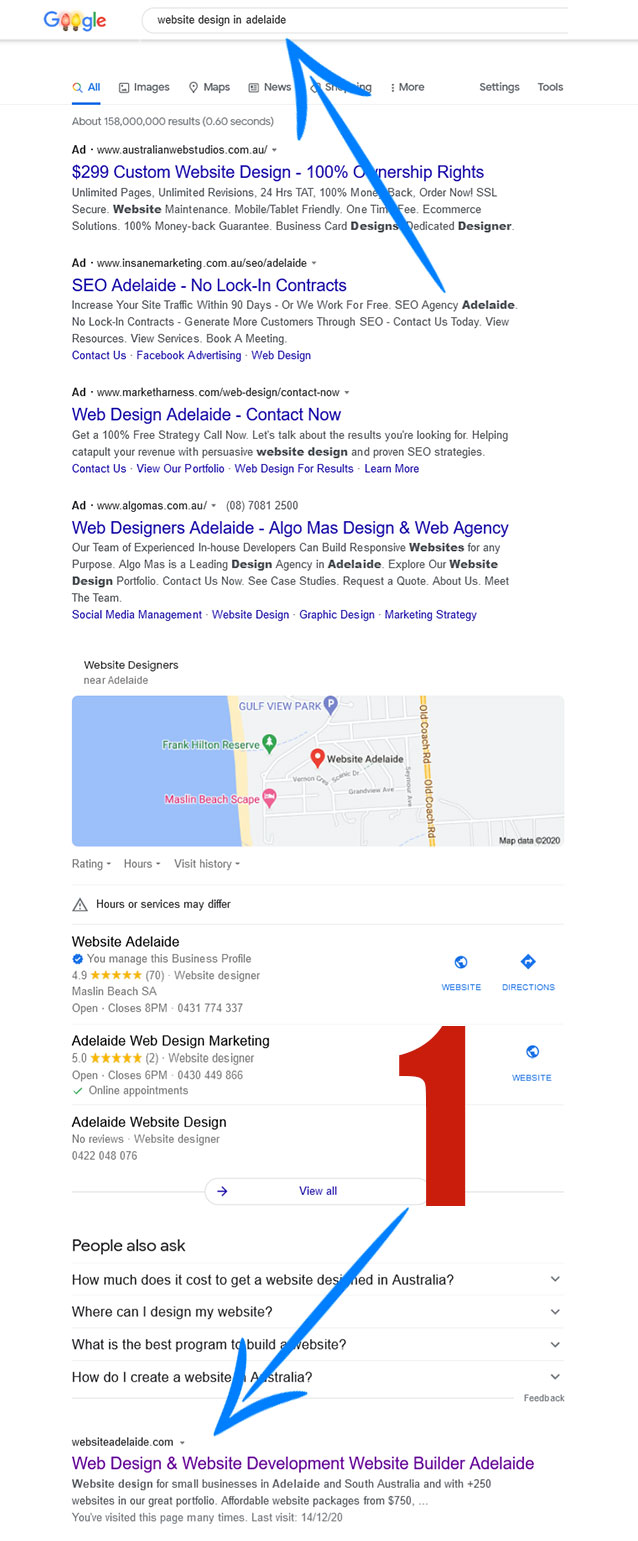 Attract more visitors to your website with the power of Google
Being found on Google can lead to free and organic traffic, increasing your website's visibility and potential for sales.
As a an SEO consultant, I will work with you to identify and target key areas for improvement, such as keyword research, traffic analysis, and targeted optimisation. With my expertise and personalised approach, your website will attract more visitors and drive sales.
Take advantage of the opportunities that come with a solid online presence.
SEO coaching for website design FAQ's
What is a SEO consultant?
An SEO consultant helps improve a website's search engine visibility and ranking through various optimisation techniques such as keyword research, on-page optimisation, link building, and content creation.
The goal of an SEO consultant is to help a website rank higher in search engine results pages and attract more organic traffic, resulting in increased visibility and potentially higher sales or conversions. SEO consultants provide recommendations and implementation of SEO strategies tailored to the specific needs of a business and the website.
How much do Website design and SEO services cost?
Most website companies have separate fees for the actual website development and their SEO services. A website can cost anything from $1000 for a landing page to $ 10,000 for a small business website designed by a website company. It is not unusual that a comprehensive website design for a larger company with several built-in functionalities and some CRM integrations will cost $50,000 or more. Most SEO services are offered as agency retainers and can cost anything between $1,000-$2,000 per month as a minimum. An entry level monthly fee can be as low as $500. Commonly, SEO agencies determine their pricing based on traffic performance and conversion rates vs. paid Google AdWords.
How much does SEO coaching cost?
SEO coaching is a relatively new concept that is moving away from the idea of paying for monthly services like continuous onsite optimisation, backlink wins, and social media involvement. Instead, it focuses on training the business owner on the basics of SEO with the goal of allowing them to write search-friendly content on their own website. Pricing for SEO coaching can start at $150 per hour and go up to several hundred dollars, depending on the size of the company and the experience of the SEO coach.
How long time does it take to build a website?
Different website companies offer different approaches to website development, so website building time will vary a lot. An extensive website can take up to 3-6 months. However, for a small business website, it should not take much longer than up to 4 weeks.
Is it important that my website is responsive?
Today, every website design needs to be responsive. It's a must when you speak to your web designer and incredibly important when Google decides what website will be displayed when people are searching for a specific keyword. It will struggle to appear in the search results if it's not responsive.
What is an SEO optimised website?
An SEO optimised website is a website that has been designed and developed to improve its visibility and rank on search engines such as Google, Bing, and Yahoo. This is achieved through the use of techniques such as keyword research, on-page optimisation, backlink building, and technical SEO, which aim to improve the website's relevance, authority, and overall performance in search results. By having an SEO optimised website, a business can increase its organic traffic, generate more leads and sales, and build a stronger online presence.
What is on-page SEO?
On-page SEO refers to the optimisations made to the content and the code of a web page to rank higher and earn more relevant traffic from search engines. On-page SEO techniques include things such as optimising page titles and meta descriptions, optimising page structure and content, optimising images and videos, and using header tags appropriately. The goal of on-page SEO is to make the content and structure of the page as relevant and user-friendly as possible to improve its relevance to both users and search engines.
Is it difficult to write SEO optimised text content for a website?
Today there is a lot of training and educational material available online on how to write SEO content best. If you have a WordPress website, you can easily write and publish your own content. Unfortunately, it can be overwhelming to go through all advice and to understand how to construct a well-performing page from an on-page SEO perspective. One approach is to work with an SEO coach to learn the basics of SEO content writing.