Best Website Hosting in Adelaide
Web hosting might seem as just a place where we add a website. Well, web hosting can so often cause a web designer days of extra work due to different issues on servers.
About 7 years ago, we started using a company here in Adelaide for web hosting, and we have not looked back!! Joel Williams have a hosting business and his service and knowledge in the field is amazing. We would not be able to provide the same great service to our customers if it was not for him. His hosting has a big control panel, same as many of the bigger hosting companies, and you can set up as many emails as you like and much more. http://dezyne.net/services/
We have sent him a long list of clients, and every time a new client calls, Joel is always mentioned. With great service, amazing price and a local business, we are more than happy to keep sending everyone to Dezyne.net.
Website Hosting in Adelaide – $66/ year
Transfer included, as many emails as you like with your domain name, SSL included, server monitored and guaranteed safe for virus and if your website would be infected, virus removal is included in the price.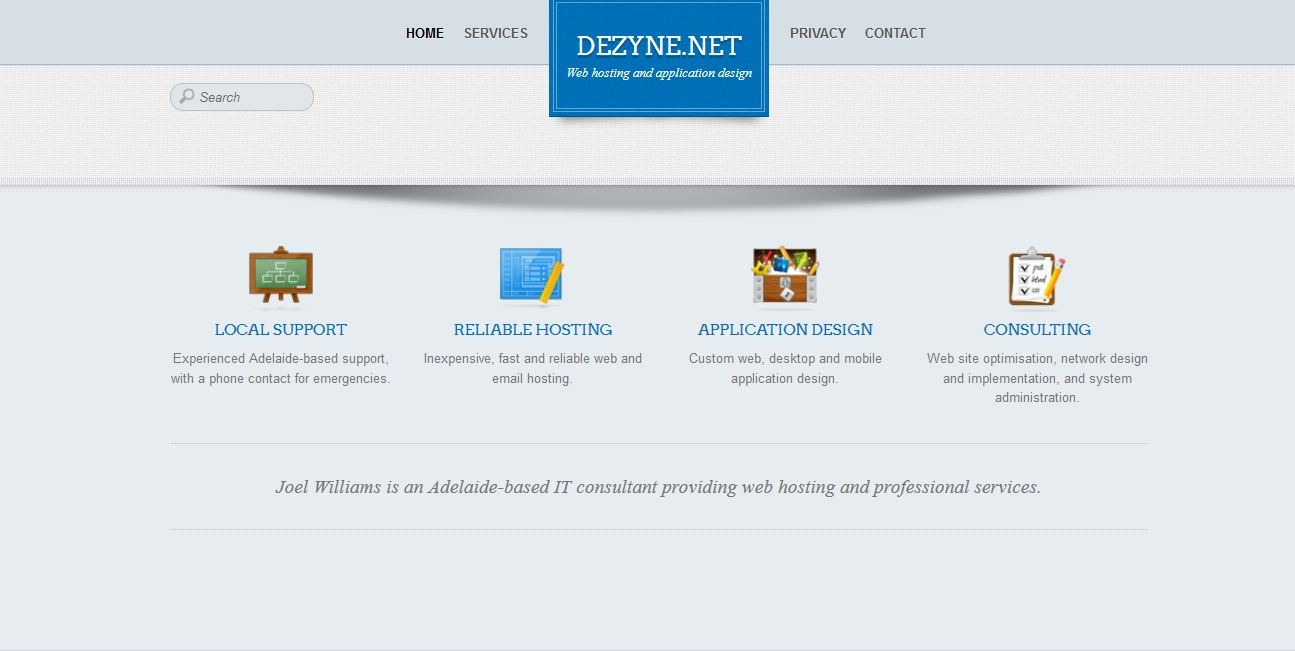 Write to us about moving your hosting
Hosting enquiry