Making small business websites stand out
Building affordable websites that are delivered on time, on budget and optimised for SEO.
Web design in Adelaide for small businesses

4.9 stars. 99 happy customers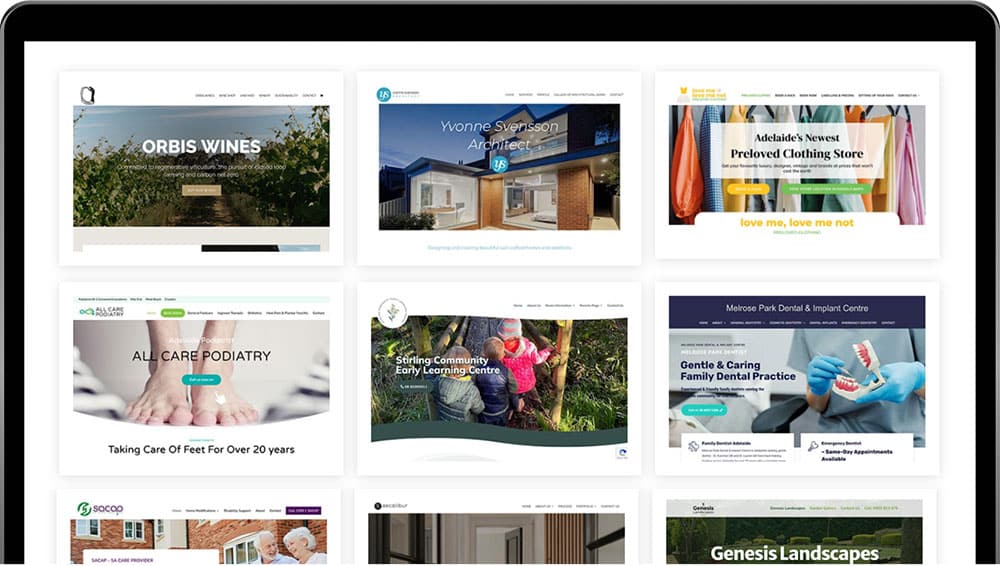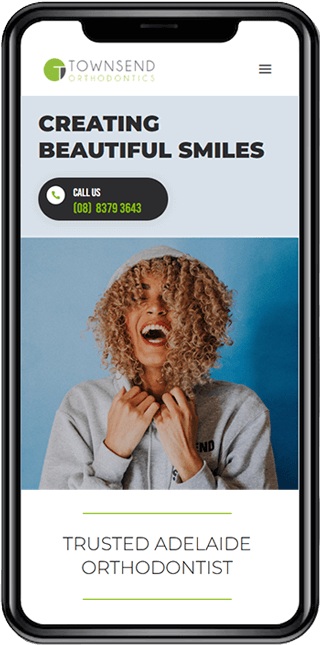 Making small
business websites
stand out
Building affordable websites that are delivered on time, on budget and optimised for SEO.
Web design in Adelaide for small businesses

4.9 stars. 99 happy customers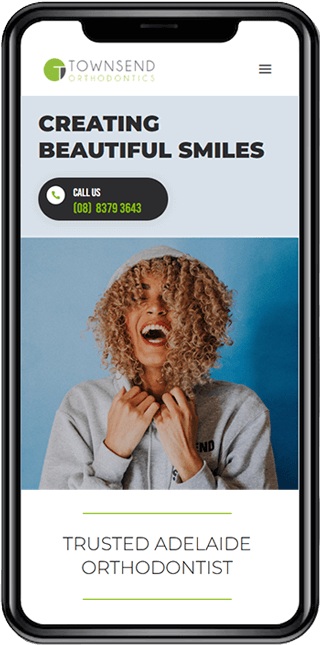 Providing affordable website design for small businesses to grow online.
Website Adelaide builds SEO optimised, high performing small business and eCommerce website design. We have provided web design for over 500 small businesses in Adelaide and across South Australia. All web design work is done locally, no outsourcing abroad.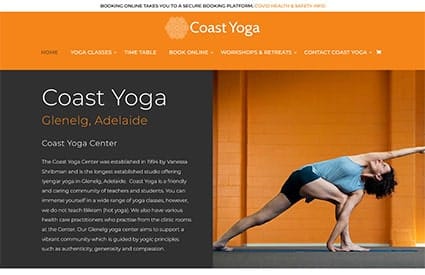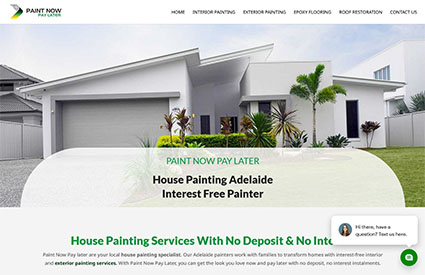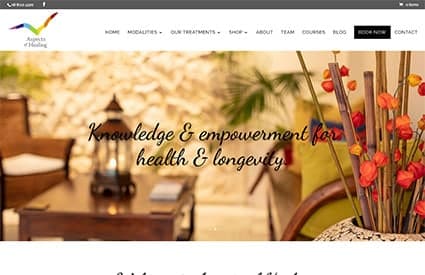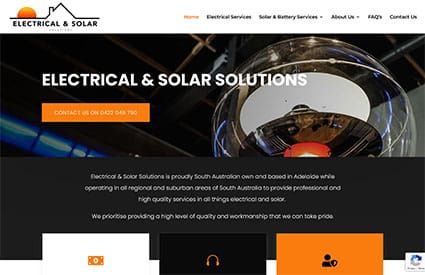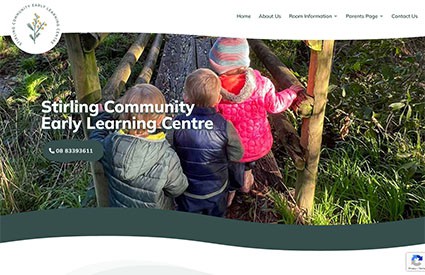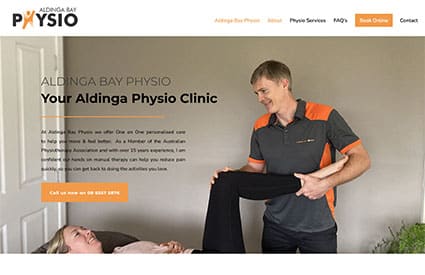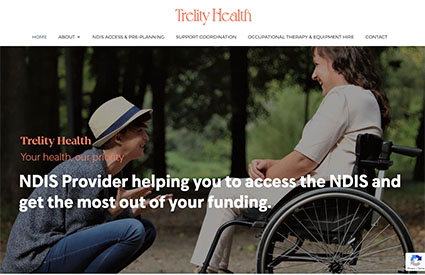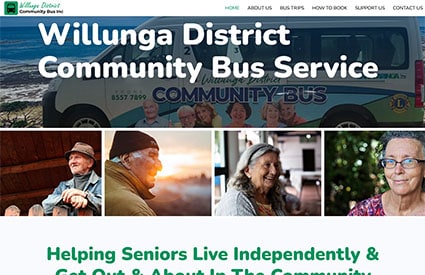 A well-designed website should not only look good, but should work hard for you, attract more visitors and drive sales.
Website Adelaide is a leading local Adelaide web design company that prides itself in building modern, professional and high-performing website designs for small businesses that want to increase their online presence and ultimately grow revenue.
With our effective Adelaide web design, we serve a range of customers in different sectors, including professional services, building & construction, health & medical, manufacturing, travel, hospitality, accommodation, education, lifestyle, e-commerce, shopping online and art.
Awarded Adelaide web design specialist
As an awarded Adelaide web design specialist, we know that several website design factors need to be met for a website to perform online effectively. In addition, search engine optimisation, SEO, is the process of increasing your website ranking. Website Adelaide always considers effective Adelaide SEO from the start of the web design project and not as an afterthought.
Additionally, we offer SEO content writing services for your website to captivate and engage potential customers while ensuring search engines recognise your business, products, and services.
"Web design Adelaide award winner & Top Google reviews"
With over 500 websites built
you are in good hands
Website design portfolio with websites built by Website Adelaide
All websites are built in WordPress; they are easy to update, can grow endlessly and are SEO friendly. We have built over 500 websites for South Australian businesses and are continuously launching new websites every month.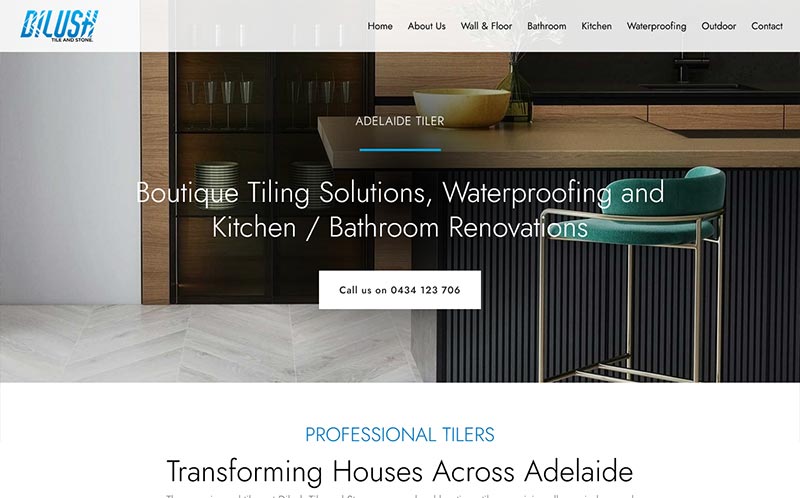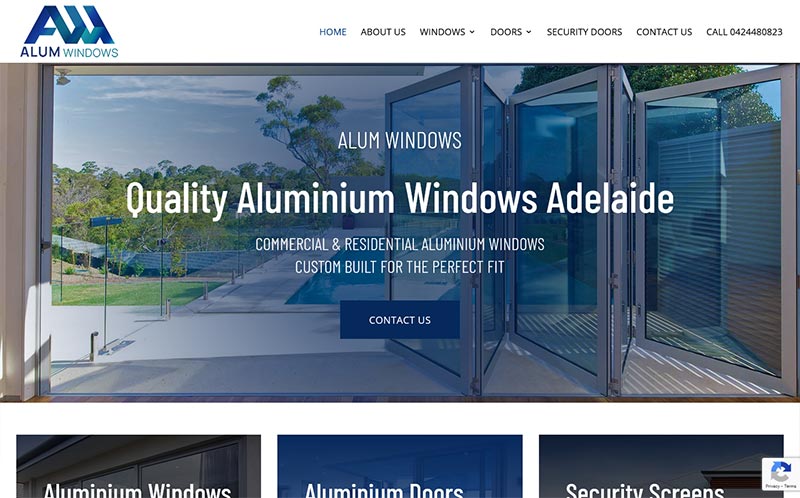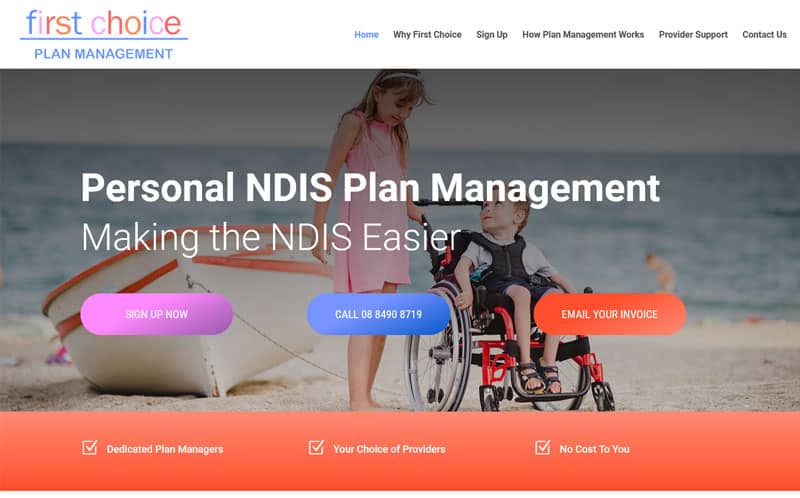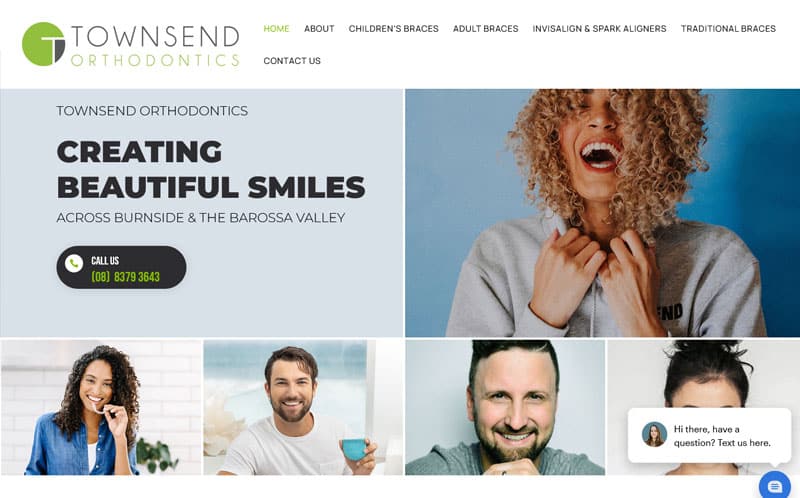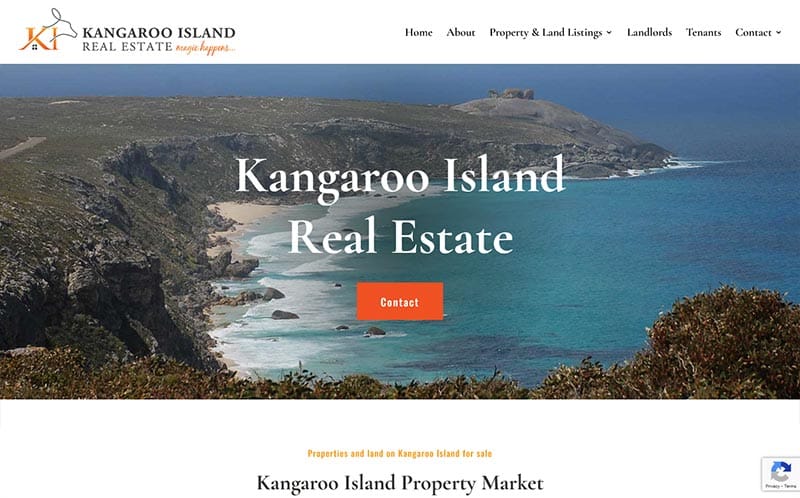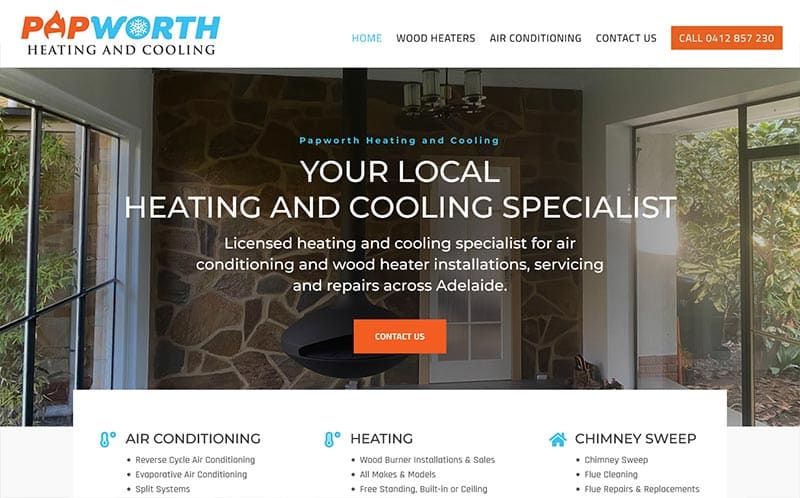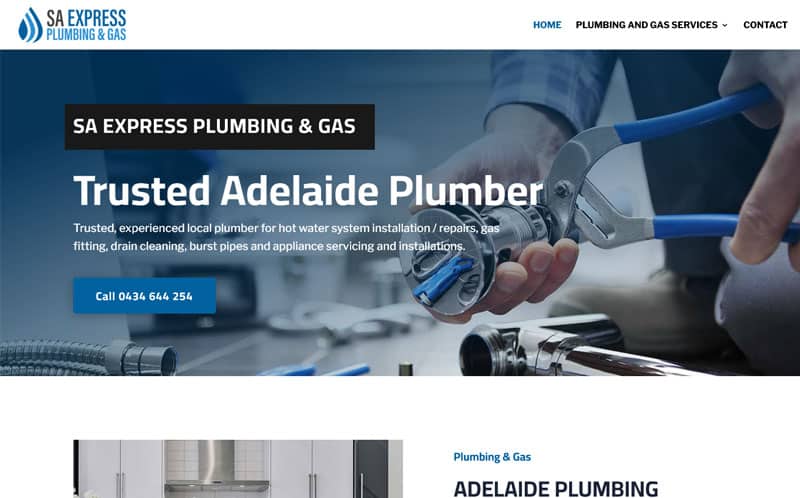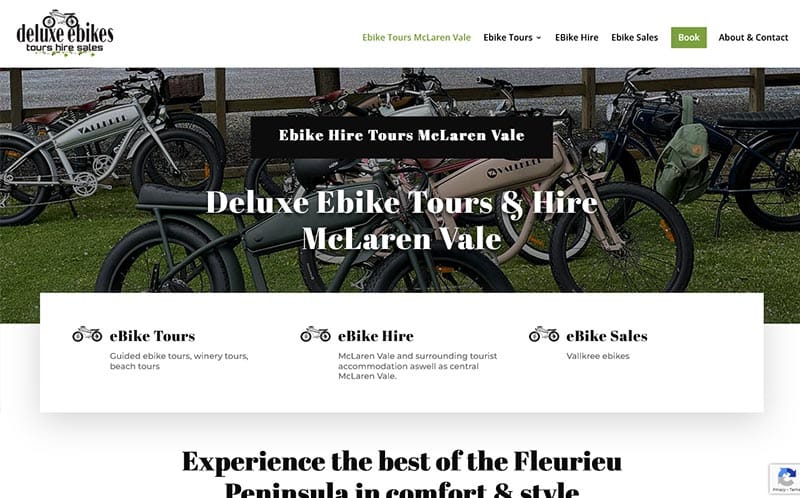 Web design prices & SEO
Website cost kept low, transparent and fixed prices, no hidden fees.
Sole Trader Websites
Affordable custom WordPress websites for sole traders – professional and budget-friendly packages available.
From $1,100 + $275/page incl. GST
Home page / starting page
Unlimited pages, $275 incl. GST / page
Can grow endlessly
Contact form on all pages
Slideshow up to 5 images
Links to social media
Gallery up to 20 images
Live Google map
Mobile Friendly – Responsive design
Video Tutorial
Full ownership and admin rights
Ecommerce Websites
Start selling online with our ecommerce website package
From $3,300 incl. GST shop package
Home page / starting page
Unlimited number of products and categories (5 added by Website Adelaide)
Can grow endlessly
Contact form on all pages
Slideshow up to 5 images
Links to social media
Live Google map
Mobile Friendly – Responsive design
Video Tutorial
Full ownership and admin rights
Small Business Website
Still for small business but with larger scope and many stake holders envolved.
Starting from $4,400 incl. GST
SEO Consultant
SEO support with 1-on-1 consulting service. We'll focus on fixing any missing on-page SEO ranking factors to improve your search engine rankings.
At Website Adelaide, we're dedicated to putting our clients first. With over a decade of experience providing top-notch web design services to South Australian businesses, we're here to help. Get in touch with us today by calling 0431 774 337 and let us support your business' online success.
Get your new website built with confidence
Fast-track your new website
We can register your domain name, set up hosting, write the text content and build you a great working and mobile friendly website in a short space of time. Contact us and we will give you a latest launch date depending on the number of websites in the pipeline.
Face-to-face video chats during website enquiry and building process
Rather than costly meetings, we will efficiently talk over phone, Skype, Facebook or Zoom when convenient for you, and go through all the questions you may have before you get started.
Your local small business website designer, no outsourcing abroad
All web design work is done locally. You will always have direct contact with the owner and website designer here in Adelaide when your website is being built, and of course after it is finished.
High quality built mobile friendly website and technically up to date
WordPress built website with the top rated builder Divi theme, you will have a mobile friendly, on-page SEO optimised website which is easy to add content, expand functionalities and change at any point of time.
Adelaide web design by Website Adelaide
We are passionate and skilled in building website designs for local businesses. All of the services we offer are local, and we don't separate website design and SEO – they go hand-in-hand and are considered from the start. In short, our website services are integrated in such a way that they will always focus on providing you with a high-performing business website.
As a small, skilled, and nimble team located in Adelaide, we deliver successful web design and eCommerce solutions alongside our clients. We work with a unique approach that will save you time – our meetings typically take place online via Skype, Teams, Facetime, or phone. If you need help from a local web designer in Adelaide, we are here for you.
Web design Adelaide
If you are looking for a local web designer Adelaide with proven success, we have provided local web design for businesses located in Adelaide City, Adelaide North, Adelaide East, Adelaide West; from Glenelg to Brighton to Hallet Cove and Lonsdale, from Port Noarlunga to Seaford and Moana, McLaren Vale and across Fleurieu Peninsula.
Website Adelaide is a highly experienced web design agency and we've been voted Top 3 website designers in Adelaide for the last 5 years because we know what it takes to deliver a great looking & high performing website that doesn't cost the earth.
Web design Adelaide – Website Adelaide
Website design built with effective on page SEO
One of the most important criteria when choosing a web designer Adelaide and website company in Adelaide is to ensure the website is built with effective on page SEO. "How to be found on Google" is one of the first questions Website Adelaide get from potential website customers in Adelaide who are looking into building a new website. They all have the desire to come up first on a Google search.
When it comes to improve your business presence online, Website Adelaide truly understand the importance of SEO, Search Engine Optimisation. "Why does SEO matters? Because you can increase your number of leads without paying for them." Coming up on Google's first page is what everyone wants. As a leading web design company in Adelaide, we will discuss what key words matters for your small businesses; that they are relevant and come up when people search for your business. Content matters when you build you website, and Website Adelaide is here to deliver a Google friendly website for your small business.
Low cost web design Adelaide
Website Adelaide is working with our customers in a very cost effective way when building your website. To keep the costs down for a website build, we don't do lengthy meetings; rather engage through Skype meetings or phone calls.  This ensures that Website Adelaide is a website design company that can quickly serve any small business, non for-profit organisations, sports clubs, charities or community based organisation that wants a mobile friendly website to increase their online presence.
Web design for Ecommerce / shop online
Today, many website requests that we receive from South Australian small businesses are for building online shops or any type ecommerce websites.
Ecommerce website design is a service Website Adelaide has offered for many years. In fact, requests to build ecommerce websites and web shops are increasing steadily every month. As a leading digital website design company who specialising in small businesses, Website Adelaide use an ecommerce website in WordPress with Woocommerce as a plug-in.
With a website ecommerce system, you can sell products and services in Adelaide, South Australia online or of course across Australia or overseas.
Top Google rated web design in Adelaide
Please take your time to read our Website Google reviews; Website Adelaide has a  4.9 Google review rating. With over 250 websites being built for small businesses in Adelaide, South Australia and across Australia, we are a leading web design company in Adelaide; here to support you and your small business.
WordPress and Divi Theme
For Website Adelaide, it's important that we build websites to our customers that are NOT custom coded, rather with an easy to use WordPress theme which makes it easy for you to change and work with. The Divi theme is what we work with, and you will love it.
Web design Adelaide
Website designer in Adelaide and SEO consultant
Hi, I'm Jarka and the owner of Website Adelaide. Website Adelaide is specialised in building websites for small businesses in Adelaide, South Australia.
I'm extremely excited to show you our web design services and how we can help you to build a high performing and SEO friendly website for strong organic growth. With over 10 years of providing local web design for Adelaide businesses, we are passionate about putting our clients first. And why is that? Because I know how much your business website means to your business.
Website Adelaide's proposition to you is that we will always combine web design with SEO in mind from start, it needs to be thought in the beginning and done together. Not later.
We will always combine modern and responsive web design with on-page SEO in mind from the start to ensure you have a great looking website that performs well in search results.
We would love to work with you on your website design project.
Focused solely on helping small businesses with cost-effective website solutions, we appreciate the pressures of running your own business and just how many different roles you must perform. That's where we can offer a total website design package where we write the text for you as well at a highly competitive prices.
We take care of everything so you can focus on running your business. We'll listen to what you want, talk about what your business has to offer and then come back to you with all the content to fill the pages of your website. Once you are happy with your content, we'll then build you a fully flexible WordPress website that can grow endlessly with your business.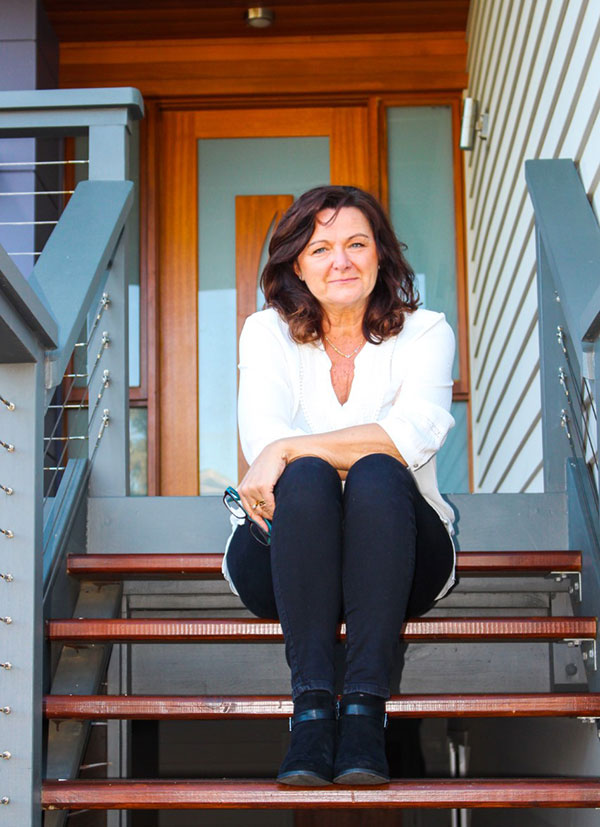 Do you already have a website?
Get a free website audit
Completely free, I will go throughy your website to find ways on improving your SEO and conversion rate