Website design for small businesses in Adelaide
Two decades of helping small businesses making money from the web.
Over 200 websites custom built for South Australian businesses.
Awarded 3rd year in a row
2019's Top 3 Best Web Designer in Adelaide
by Three Best Rated
This website is currently undergoing redesign. Please excuse the crazy colour combinations and different layout styles. The website is a working progress and should be finished in a few days!
Affordable website packages for all small businesses
Professional website design in Adelaide
Website Adelaide specialises in building websites that are modern and responsive (mobile friendly). We build in WordPress with on-page SEO in mind and design websites for a professional online presence.
Please call us and we would be happy to chat to you about your website needs.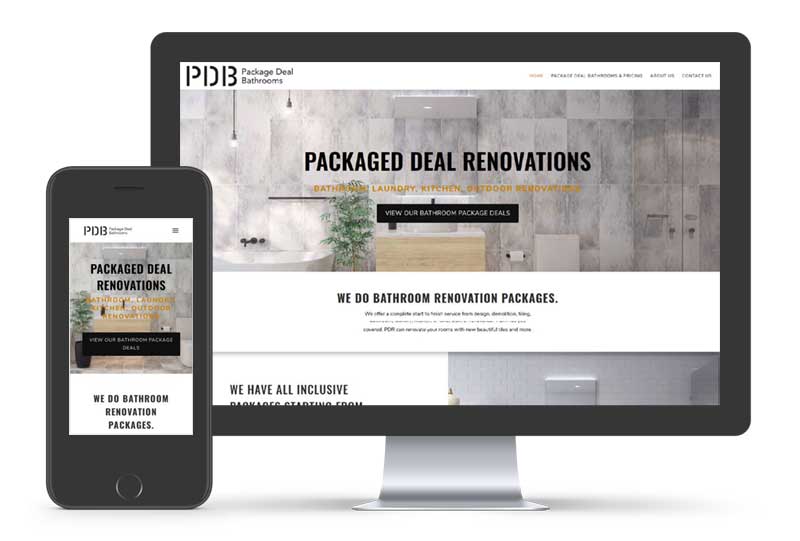 A lot of people see my portfolio and ask, "have you really designed all these?". The answer is, I'm a workaholic and love my job- so I've actually created many more!
Do you already have a website?
Is your website old and tired, not working well, not responsive (does not look good on a mobile) and you are looking for a fresh start? Website Adelaide redesigns websites all the time.
Send us your domain and we will give you a quote.
Get a quote for redesign of existing content and website
You will own your website and you will have all the user rights!
Read about some of the most common questions.
Where is Website Adelaide
Website Adelaide is based in Hallett Cove and we have our meetings at the Civic Centre in Hallett Cove.
About Website Adelaide
Established in 2012, Website Adelaide works with website development and web design for local companies and businesses in Adelaide and South Australia. We are also working with customers' interstate in Australia, and have clients based in Europe and in the US.
When can I start building your website
On a new standard sized website waiting time approximately 2-3 weeks before I can start.
How long does a website build usually take
Depending on the size of the project, a typical website with 5-10 pages takes approximately 3-4 weeks to build after delivery of all text content, logo and some images you might want to include.
We help with hosting and domain name
Website Adelaide work closely with hosting services Dezyn.net and Joel Williams who offers hosting for $66 / year which is the preferred hosting service for Adelaide clients.
Joel will take care of the move of your website and /or set up of a new one.
You will be the sole owner of the hosting account with administration access. No contract, set up fee or exit fee.
For an ecommerce website, you need to have something called SSL hosting with is included in this service.
You will need a domain name for your website and if you don't have one registered yet, Joel Williams will help you with registering one for your website. The price for domain names .com.au are $20 per year and you will be the sole owner of it.
If you have no idea where to start or what to do
'Done for me' website package
Many of our clients know their business very well and they know they probably should have a website, but most get 'stuck' because they just do not know how to go about it.  Many clients are overwhelmed by all jargon that agencies use and often struggle to work out what to say about their business in order to write the content for the pages.  Without the 'right' on page content, potential customers may fail to understand how you can help them and the words on your pages can dramatically affect how and where Google ranks your website.  This is where Website Adelaide can take that stress away, we take care of everything with our complete 'Done for me' website package. Click more to read more about this service page …
Reviews clients have posted on Google
Reviews clients have posted on Google
A lot of people see my portfolio and ask, "have you really designed all these?". The answer is, I'm a workaholic and love my job- so I've actually created many more!
Contact website adelaide
Phone
Email
info@websiteadelaide.com
Address
Hallett Cove, South Australia
I will get back to you as soon as possible