Google My Business page – website SEO
News!
Google My Business is changing name to Google Business Profile – November 2021.
Google My Business is one of the most important off-page SEO strategies for your website
Before wondering how your website is doing in a search, please take these steps and add your website and business to Google My Business. 
Your business listing in this directory will give Google trust and a confirmation that you are a business and that you operate where you say you do. Google will try to match your business profile with data from your website and if the match is successful, your website will be more "trusted" and Google can feel more secure showing your website higher up in a search, so to speak.
Once you have your listing with Google on Google My Business, then you can consider taking further steps in off-page SEO. 
Google My Business for your online visibility
Just type in a Google search "Google My Business" and the page will come up. You need to follow the steps and fill in all the information you are asked to provide about your business. Google My Business is free. It will take a while to get it activated, as you have to wait for a confirmation code to be sent to you by post. However, the wait is well worth it!
Article on how to set up a Google My Business
The below link will take you to a very detailed step by step article by Elegant Themes about how to set up your Google My Business page (GMB). If you would like help with setting up a Google My Business, you can jump down to the next section where this new service is explained.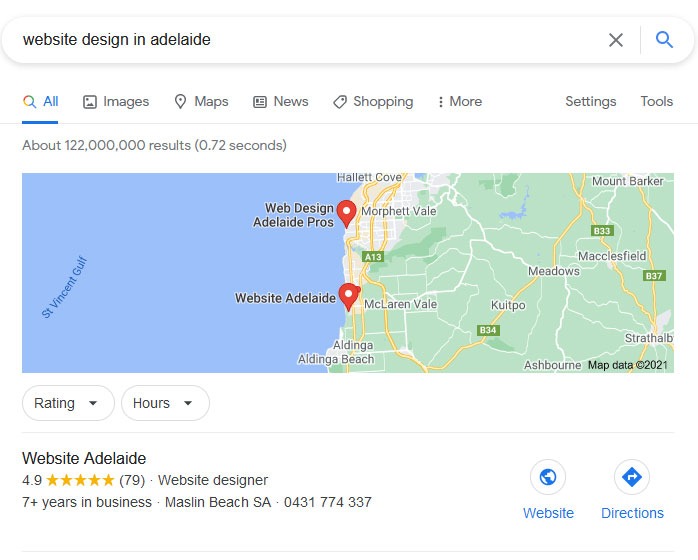 New service – Help with setting up a Google My Business page
Google My Business is a really powerful platform that you can use to generate leads and get more customers. But there's always a right way and a wrong way to set it up and it can sometimes be confusing especially if you're just new to Google My Business.
Here are just some of the benefits of having an updated GMB Page
Engage with your customers on Google for free
Stand out with a Free Business Website and Business Profile
Give customers more ways to reach you and book services straight from
your page
Find out how many people are searching and connecting with you using
Google data metrics
Keep Customers up to date with the latest offers, opening hours, contact
information, location of the business
Customers can leave reviews, creating trust and highlighting what they
loved about your business
Discover what works best for your customers
Customers can find you online through Google Search
Our Google My Business page offer includes:
We can set up or optimise/update your GMB page, this includes:
Selecting the right categories for your business
Enter business details, address
List 3 services, products
Create a mini-website inside the Google My Business page system if required
Upload logo and header
Upload photos
Create two posts, Offer, video
Zoom training is provided once your listing is live so you understand how to get the best out of your GMB page.
The Google My Business service package is available for $150