26 Marketing tips for small businesses
by Maree Cutler-Naroba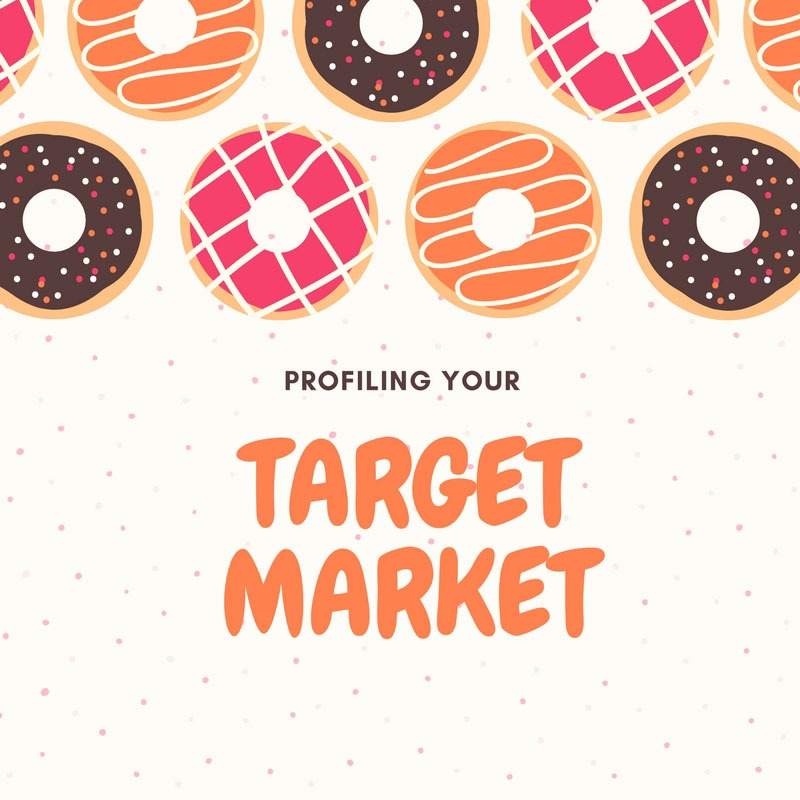 1 STATISTICAL PROFILING OF YOUR TARGET MARKET
Consider who is your target market and where they are they coming from. Use statistics from your last couple of years of income – for example, the demographics of the client (gender, age, ethnicity, education, income level, service preference).
If you don't already keep such data then start to do so.  This can be done through using a spreadsheet or manual client cards or creating a database using a tool such as Zoho, www.zoho.com.
Regularly use extensive statistical profiling to identify as much as you can about your target market, and keep this profiling updated as the needs of the market can change.
For example, what is the most profitable service within your identified target market – what are you doing to drive repeat buying, why is it the most profitable service?
Note: market research can be completed by a marketing student at one of your local Universities – students are always looking for such work to expand their portfolios.
2 CREATE A CATCHY TAGLINE
Create a catchy tagline that is showcased on your online platforms (social media, website, directory listing) and offline marketing material (business card, stand-up banner etc). The tagline should be no longer than 6 to 8 words and should not repeat words that you already have in your business name.
Examples:

Chiropractor: We get you moving and grooving
Naturopath: The natural way to nurture your health
Acupuncturist: We get right to the point of your pain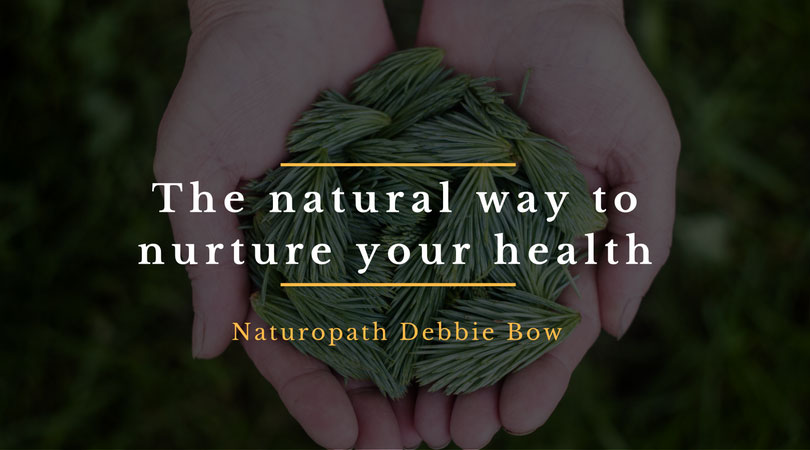 3 INCLUDE INTERACTIVE WEBSITE FEATURES
Your website needs to include interactive features that will keep prospective client engaged when they land on your website.  You could use, for instance, Survey Monkey www.surveymonkey.com to create a simple survey that you have on one of your website pages.
Examples:
What is the biggest challenge you have when it comes to understanding how to stay healthy by eating well?
The responses of the survey could be used to create an eBook – and you could have this as a pop-up on your website: Subscribe to our email list and get the complimentary e-book Simple Lifestyle Tips for Eating Well.
What stops you from thinking about Hypnotherapy as a treatment for your health needs, such as quitting smoking?
The responses of the survey could be used to create a mini E-course on the benefits of hypnotherapy for treating health needs 5 Lessons on How Hypnotherapy can assist you.
Note: anything in terms of books and courses with titles involving How to……. are always a seller because people are looking for SOLUTIONS for their problems.
You could also sell this E-course for a small fee (or have it for free) on an online learning site such as Udemy, www.udemy.com.
Further, you could use the E-course to create a 2 hour public workshop that becomes the promotional tool that you put on every 3 to 6 months in your area to help potential clients understand your type of health and wellness service.
Use a simple ticketing system such as Eventbrite, www.eventbrite.com or Stickytickets www.stickytickets.com.  You could have the event for free or a small fee to cover say smoothies and raw chocolate nibbles.
Note: not only must your website be interactive it must also be RESPONSIVE; the amount of people using mobiles and tablets is continuing to increase and your website needs to format well regardless of what electronic device the potential client is using.
4 CREATE A FAME NAME
A fame name is a personal headline that gets your attention in your market, for example, Supernanny, The Naked Chef and so on. A Fame Name is easy to remember, it tells people who you are and where you are in the market: are you THE person we want to learn from, work with or buy from?
Examples:
The Food-Full Coach, for a Low Carb High Fat Coach who advocates that if you eat the right foods you should always feel full.
The Back Track Move, for a Chiropractor with a play on the word Spine being called the Back Track.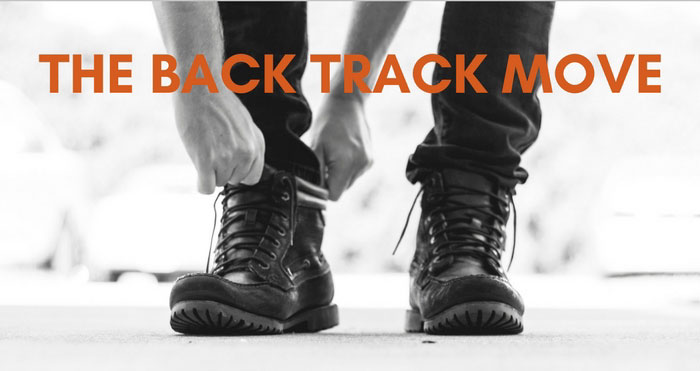 5 CREATE AUDIO MESSAGES
Create short audio messages of 3 to 5 minutes using informative tips, ideas, and advice on matters to do with your health and wellness modality that you use in your Practice.
Tools:
Open-source free software Audacity, www.audacity.sourceforge.net/download
Voice recorder on your phone
Leverage the audio messages by also including them in written format on your website, blog, and your social media feeds.  For example, you could tweet one tip a day on your modality.  The audios can be transcribed using a freelancer source, such as www.fiverr.com.
Examples:

What are you having for breakfast today – how about scrambled eggs? (Nutritionist) 
Stretching is vital to get your aching back, back to full health (Chiropractor)
A series of 6 x 5-minute podcasts could be created and loaded on a USB, along with a selection of photos/images.
As a nutritionist, it could be photos of 20 examples of food to have in your pantry or photos showing 6 healthy dinner options, plus include a complimentary ebook, and a voucher for a free 30-minute consultation for first-time clients.
These USBs could be won from a competition you run on your website or social media platforms and/or used to give compliments to potential clients at events, such as at a Holistic Health Expo.
If you are a Reflexologist the USB could be in the shape of a foot!  It is all about that novelty factor, it does not have to be overly expensive – but enough to catch the eye of your potential clients.  www.alibaba.com/showroom/different-shape-usb-pen-drives.html is one example of a supplier for a novelty USB.
6 CREATE VIDEO CLIPS
Create some video clips, ideally no longer than 2 minutes each, of you doing your service or a part there.  For instance, if you teach say Meditation or Yoga or Pilates you could have small demonstration video clips of some key movements with an explanation of the benefits.
You could also include video testimonials from clients who love the services you have provided for them. You can simply use the video capacity on your phone or tablet or iPad, you don't need to have a video camera.
With the video clips create a YouTube channel in which you have not only your clips but perhaps some other clips from industry experts and leading practitioners that are helpful around all things to do with your health and wellness area.
Example:
If you are a Podiatrist you have could have video clips of different examples of great footwear to use. You could demonstrate why high heels are a killer to the feet and what can be done to minimise the damage!
You could interview experts in your modality – you could do this through zoom or skype for instance; the expert does not necessarily have to be in the same country as you.
7 USE TRUTH BOMBS
There is a lot of myths that need to be dispelled around particularly alternative health and wellness therapies.  Because of this, it is important that you have an education angle when promoting your business – what could be termed truth bombs!  It is these truth bombs that you could be talking about in written, audio and video format.
Additionally, with these truth bombs, you could create a series of quotes that you use across your website and social media channels. It is easy to visualise the quotes/truth bombs using tools such as www.picmonkey.com or www.canva.com.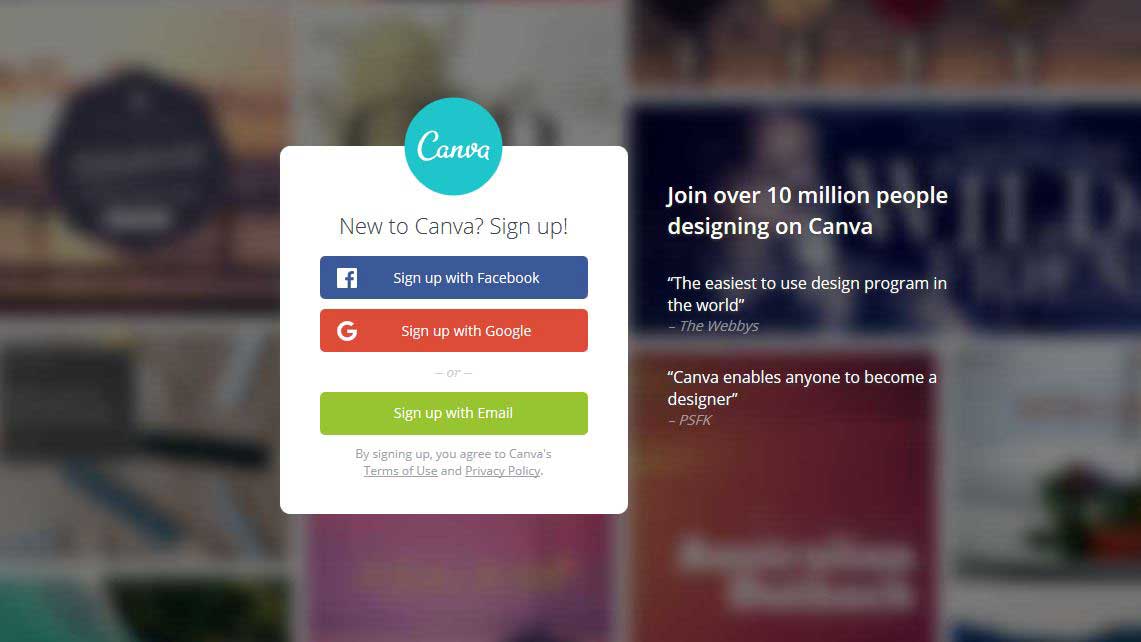 8  BECOME THE GO-TO PERSON THROUGH CONTENT CURATION AND CREATION
Focus on becoming the go-to person in your modality, creating and curating content that is informative and interesting to educate and increase awareness of the modality you work with.   This content can be put into various formats, for example, a Scoop it board, you can have two boards for free at www.scoopit.com.
You could create a free online newspaper, see www.paperli.com or power-point presentations and upload them on to Slideshare, www.slideshare.com.
Open an Amazon affiliate account (this is free to do) and have an amazon widget on your website in which you highlight several different books that you recommend for your health and wellness area.
Consider also Pinterest Boards, www.pinterest.com and/or Instagram, remember it is the VISUAL elements of these platforms that users find appealing.
Examples:
An occupational therapist could have a Pinterest Board showing photos of activities that will help in the rehabilitation of various health issues.
A Herbalist could have boards showing the different types of herbs and ways those herbs can be used for aromatherapy or in cooking.

Note: 80% of Pinterest users are females – females are by in large influential in the financial decision making so you need to appeal to them in your marketing.
Content creation is very overwhelming if you are not that tech-savvy, but the more you can get the 'word' (in written, oral, and visual format) out there in the public arena as to what you do, the more likely you are to attract clients to your business.  Use freelancing help to assist you:
9  USE EMOTIVE LANGUAGE
Your marketing words need to be EMOTIVE to appeal to clients. Focus on the healing and wellness benefits to the mind, body, soul etc in your marketing material.
When a potential client thinks of using your type of services what words come to mind?
Example:
In going to a Massage Therapist people want to have a relaxing experience, where all the knots will be taken out of their back, they want to alleviate the pain they are feeling through tired and achy muscles, they want to know about what is the best type of massage that would suit their issue, they want to have a selection of options – from perhaps a 15-minute mini-trial through to a 1 hour session (which could include a complimentary ebook: Morning Stretches to Get You Moving).
10 THE WOW FACTOR
When it comes to your business you need to think about what is your WOW factor? This can be likened to 'what is your McDonalds toy'?'  Ask any parent the cost of a happy meal and they probably don't know, but ask them what is the latest toy your child is collecting from McDonald's and they are bound to know that answer!
What is that value-add in your business that makes you stand out from your competitor?

Your value add does NOT have to be expensive, but think what is that little bit extra you can give your clients to create the memory factor so that they become a raving fan who recommends and refers other clients to you.

Examples:
Like a Dietician, your Premium Package of 10 coaching sessions over 3 months could include a makeover session (hair, clothes, accessories) for all clients who meet their target weight; you could also organise a photoshoot as part of the makeover.
As an Art Therapist, you could have an Art Pack or a beautiful art notebook/scrapbook that is included for clients who book 3 or more sessions.
For a Stress Management Coach, you could have a range of funky and fun stress balls that every client chooses to keep on their first session with you.
11 CALLS TO ACTION
Your website needs to have some type of call to action on each page and at least three different ways that customers can contact you (phone, fax, mobile, email, Skype, you could also consider Viber and/or What's App – particularly if you are targeting a younger market).
What is it that you want your prospective clients to do when they land on each page of your website? 
For example, email us, or phone us, or subscribe to us, or tweet to win etc.
It is about INTERACTION and not just making your website an online brochure that is static.  You don't need all the bells and whistles and lots of animation, but interaction through questions or providing a 20-minute complimentary coaching or consulting session by phone are all activities that will get your potential client to TAKE ACTION when they land on your website.

12 BLOG
Use a Blog (or a Vlog – if you prefer video rather than written) as another way to market your health and wellness advice.  Having the blog as one of your website pages is a great idea as the regular change of content on the website increases the likelihood of coming up higher on the search engine listings
Aim for one blog entry a week, they don't need to more than 400 to 500 words each. Keep it short, simple and informative and add at least one image, see www.pixabay.com and www.visualhunt.com and www.unsplash.com for a range of great free images.
Generate blog titles and content that will engage clients, for example, 5 Pressure Points Moves that will improve your Back and Shoulder Pain.  Use www.portent.com/tools/title-maker or www.hubspot.com/blog-topic-generator to help generate titles and ideas for your blog.
Include topical insights on all things to do with your modality – remember always end with some call to action, for example: pin the 3 healthy meals we have chatted about today on your Clean Eating Pinterest Board or leave a comment below on your top tip for beating back pain and you will go in the draw to win.
13 ADD VALUE
Don't discount your services.  Instead, ADD-VALUE!
For example, offer a voucher of a 2 for 1 deal – pay for a 1 hour personal training session and get a complimentary 30 minutes, or make a booking by the end of June and you will receive our 20-page ebook on Healthy Biscuits and Cakes for Every Occasion, or book in 2 of our services and you get a $50 gift voucher to give to a friend.
You want your clients coming back for more and referring others to you. Discounting cheapens how your services will be perceived – don't discount just for the sake of drawing in clients, you will only get fly-by-nighter clients and not quality clients that will remain with you.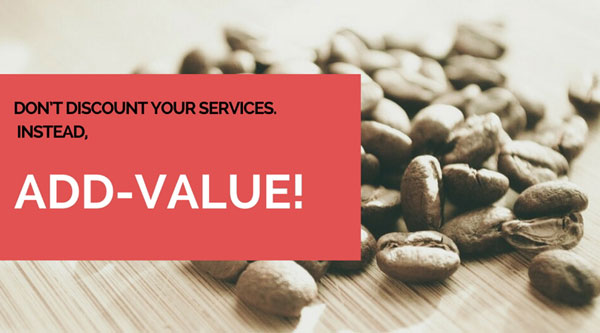 14 CREATE A GUARANTEE
Your potential clients have a lot of fears swirling around in their heads at the moment they're making a buying decision. They're thinking things like: Will I be wasting my money? Is this product/service going to work? Is there some kind of catch I'm not seeing? Will I feel like a fool for having tried this service?
When your business stands behind what it offers with a solid guarantee, you calm these fears.
Don't be afraid to offer a guarantee that's above and beyond what others offer.
Offer a money-back guarantee – scary! But if you are confident in what you do and the benefits you can provide your clients then this should not be an issue to offer such a guarantee.
The primary question is: what can you do to absolutely assure your client if something goes wrong you won't abandon them or pretend they never brought from you in the first place? One bad testimonial can become a very rotten egg – so get to the stink before it smells out your business!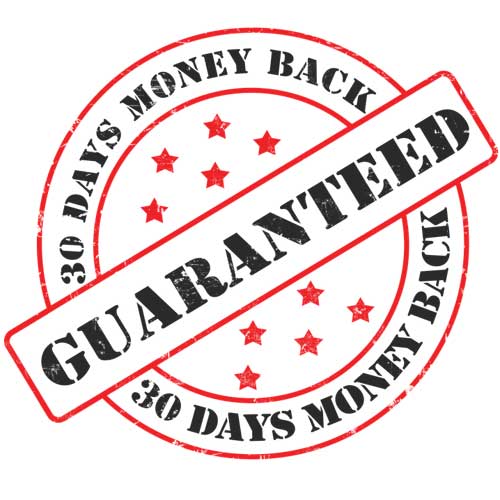 15 ENGAGE AUTHENTICALLY
You need to consistently engage with your clients and potential clients – this is why interactive features such as videos and competitions on your website and social media channels are a good idea.
Engagement also occurs when you are upfront, real, and authentic with your clients: a heart-centred, values-based business that believes in the holistic health and wellness of its clients and is not there to just make a quick buck.
The real test of your service is that when people talk about your service they don't even mention the price, they simply rave about the solutions, outcomes and benefits they have gained from using your services!
Authenticity occurs when clients know who is BEHIND the service – who are you, why was this business started, why do you have a love for your health and wellness modality.
You need to write about YOU (and the others in your team) in the first person to make you personable and approachable. Writing in the 3rd person makes you sound more distant and elitist.
Writing in the first person: for example
Hi, my name is Michael Whang and I love to surf our beautiful beaches here in California.  Having suffered a knee injury in my early 20's which is now fully rehabilitated I know that I can help you with your knee challenges so that you too can get back to things you love to do in the great outdoors.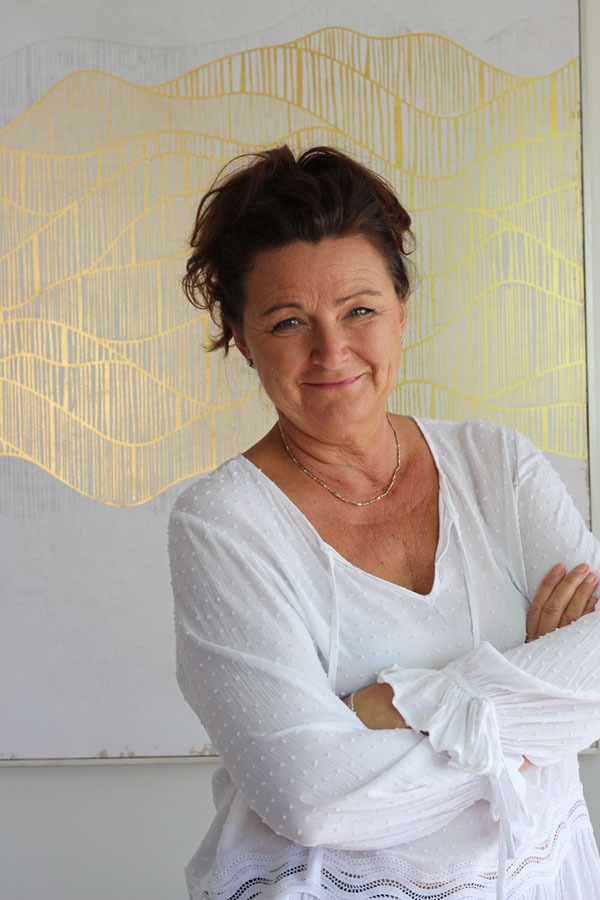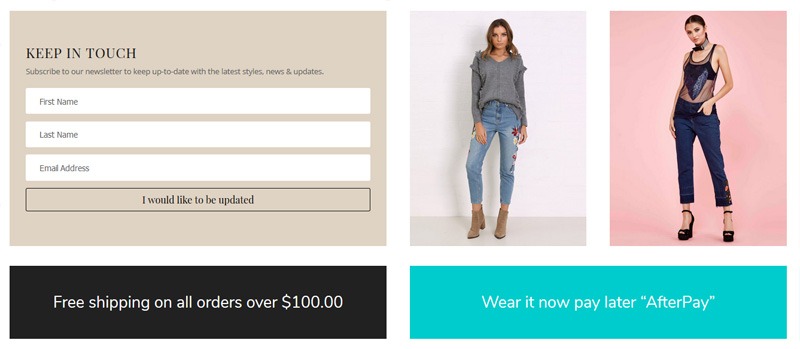 16 CREATE AN EMAIL NEWSLETTER/E-NEWS + LEAD MAGNET
Offer a monthly email newsletter/e-news on your area of expertise. Have an opt-in button on your website for people to register their name and email so that you can build your list (yes, it is true 'the money is in the list').
Provide an incentive to opt in through offering a free downloadable product such as a mini How to Guide or an ebook or a video clip demonstrating some aspect of your services.
Include a promotion in your E-news such as: book your physical therapy session by the end of April and you will get a complimentary set of our Deck of Exercise Cards [this could be a set of 20 action cards with a range of different exercises clients can do and that it involves just using equipment from around the home].
17 BE CLEAR ON THE PROBLEM/S YOUR SERVICE/S SOLVE
[su_list icon="icon: arrow-right" icon_color="#EC6224″ class="directories"]
What problem do my business services solve?
What do my services help the client avoid?
What does it help the client get more of?
How can I best make that clear?
How can I go about proving my solutions does that?
How is my solution different to all the other solutions in the market already?[/su_list]
Your responses to these questions need to be included in your website content and across your social media channels and other promotion – remember the different types of format (written, visual, aural).
18 ADD-VALUE THROUGH PACKAGE
The best value for both you (in terms of time, effort, and convenience) and your financial return in the business is when you create packages.
Offer packages which can be labelled in several ways – get creative around the names of the packages being related to your health and wellness modality.
If, for instance, you had silver, gold, and premium packages then silver is the basic, gold is silver plus more, and platinum is gold plus more again.  And stack the value as you go from silver to gold and gold to platinum. If the gold package is 20% more expensive, then make sure it has 40% more value.
Always add-value: a recipe book (dietician), a footcare package – foot spray and sweat-absorbing socks (podiatrist), a complimentary annual membership to our online club (hypnotherapist).
19 FORM STRATEGIC ALLIANCES
Form strategic alliances with services and products that are complimentary to the services and products offered by your business.
Strategic alliances are a very powerful and cost-effective way to grow your business networks and thus add people to your email newsletter list, facebook page etc – which can lead to more clients wanting to purchase your services.
Think outside the square when it comes to strategic alliances.
For example, a Life Coach and Pilates Instructor could offer a partnership package (a coaching session to STRETCH your MIND and BODY.
20 FREQUENTLY ASKED QUESTIONS
What questions do you find yourself answering over & over again either in client emails or in conversations with clients about your health and wellness modality?
Keep a written list of these questions – write responses to them and post up on a frequently asked questions page on your website.
You can feed these questions through your social media channels – and be asking potential clients what other questions they have.
You could also put the responses in a written sales letter as well as a video or audio sales letter.
21 DEMONSTRATE YOUR DIFFERENCE
Your difference must be demonstrated, it's not enough to say, "I am different", you must show it!  How can you demonstrate the DIFFERENCE: in a video?
Show your services, do a "walkthrough". For example, conducting a one to one session with a client, filming the questions asked, and with how you and the client are responding. Understandably there are confidentiality issues – so you could use a mock client using questions and response extracts from various sessions you have done with the client.  In the video introduction, you need to explain this.
22 WRITE, WRITE, WRITE
You could create a digital magazine filled with very useful information on all things to do with your area/s of expertise.  You can then leverage this magazine in several ways. For example, put extracts from the magazine on your blog, website, email newsletters, and social media channels.
See www.issuu.com for examples of digital magazines. You may not have time to create your own digital magazine at present – but you could create stacks of 3 to 4 types of magazines related to the health and wellness industry that you think your clients would be interested in.  You then highlight through a link on your website these ISSUU magazines.
In addition, or alternatively, you could write a regular column in a business newspaper or health and wellness magazine, or write some articles on well-known health and wellness forums and discussion groups, refer to www.ezinearticles.com.
Your local newspaper and your local radio always look for feel-good stories and quality advice that their readers/listeners would want.   Gather some contact details and approach the local papers and radio stations.   Refer to www.newspapers.com.au for a list of newspapers and www.australianliveradio.com for a list of radio stations that stream live.
23 SPEAK, SPEAK, SPEAK
Consider conferences you could speak at or be an exhibitor that aligns with the type of services you offer.  For example, a Food and Cooking expo if you are a Nutritionist or Dietician.  You need to consider what types of conferences/expos your target market/ potential clients may be at.
Another idea is to join with some other health and wellness experts in your local area and do a promotional evening or a public seminar or an online virtual fair or webinar. You could create a yearly conference hosted by your business, and get speakers on all matters to do with Health and Wellness (charging attendees a fee).
Holding some type of event like those listed above are always a great drawcard for a business.   Any type of launch or showcase event you can build up the promotion with prior to the event, through your website, blog, email newsletter and social media channel.
Examples:
What about a Dietician inviting people to a 3-course dinner with a chat show (like an Oprah Winfrey style) format [now that would be novel as you wouldn't expect a dietician to want to be feeding you food – again you notice it is about busting the myths, those truth bombs].
A Chiropractor could organise a local dance for Youth – why because the focus is input into the local community and a reflection of what the chiropractor does with clients: We get you moving, moving, moving, we get you grooving, grooving, grooving.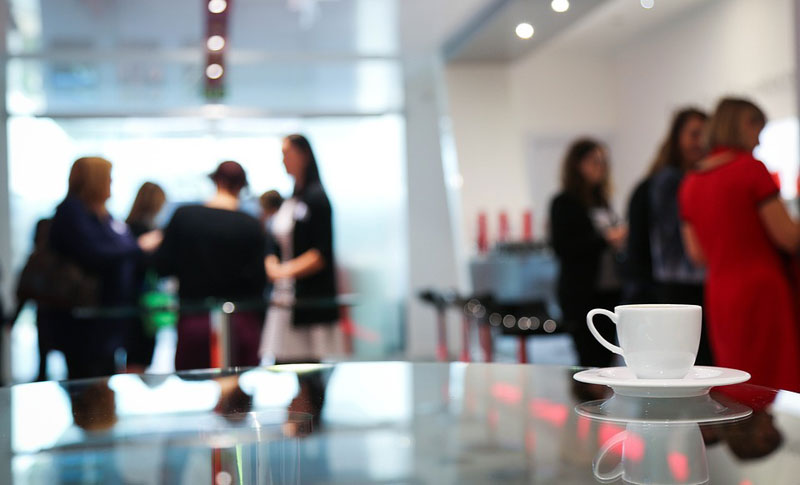 24 NETWORK, NETWORK, NETWORK
Networking Groups are key to extending your sphere of influence.  Choose 2 to 3 that you want to focus on and see what opportunities there are for speaking and/or other forms of promotional engagement – such as going in to workplaces and doing mini lunchtime sessions.
You could also consider starting your own Meetup group to increase the education and awareness on your health and wellness modality, www.meetup.com.
25 CREATE A LOYALTY PROGRAM or ONLINE CLUB
Create a loyalty program or online club to encourage repeat clients.
For example, use our services twice over a 6 month period and you get a complimentary product valued at…$…..
Note your online club or loyalty program does NOT have to be complicated, but you need to think about the way you are rewarding clients for repeat and referral business.
26 IDENTIFY TRENDS
Identify trends in your area of expertise and within your target market.
For example, now a lot of people 40+ are using Facebook but those under 25+ have turned away from it and preferred sites such as Instagram and Pinterest.
Use online trend polls that are based on what your potential clients/market niche are searching, sharing, and asking about regarding their health and wellness.
For example, for women 50+ one of their concerns is how they can slow down the ageing process – in what ways can your ranges of services assist such clients?
www.quora.com: This site is amazing – how about starting your own question and you will get an incredible thread of responses that you could use to create content and leverage it in your business.
It is very important to be consistently listening to your customers – in your field of interest what are they saying, wanting, needing?  Be flexible, be willing to change, just because your way of providing your service worked 2 years ago, maybe it does not now and you need to add another aspect to your suite of services.