SEO Services – improve your website ranking on Google
Don't miss out on the very simple website SEO basics. SEO is extremely complex but there are also very simple basic factors that you can easily make the best of and that can make a great difference.
If you are a small business owner servicing a particular geographical area then your first step is your On-page SEO. On-page SEO means anything "on your website". Once the on page SEO is in place, you can then start thinking about the off-page SEO; or anything on the Internet that will generate more traffic to your website.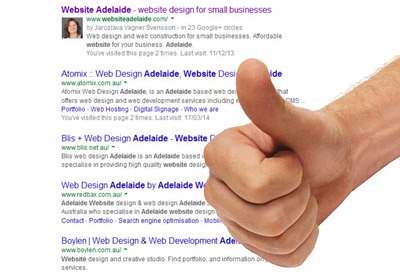 The competition on Google is enormous
You might ask yourself "How can you even compete on the Internet today when there are many trillion web pages and the number is constantly growing"?
Only on Google there are over 100 Billion searches per month!
The answer is simple; You don't need to compete with them all! You"only" need to compete with your competitor in the area where you offer your services.
On-page SEO is optimising your website with the keywords so Google and other search engines understand what your website is about. It is not about a fix and getting your website on the first page of Google for whatever your keyword phrase is. If it was that simple, no one would be on the second page. It is as simple as that. But if you plan to work with your website and do internet marketing you are heading the right direction! This can also be called Off-Page SEO. Off-Page SEO is all the good stuff you can do on the web that will boost your websites ranking. This is extremely important once all your On-Page SEO is optimised. With the whole package, you website might lead you to more money as internet is just filled with potential clients.
On-Page SEO for websites
Without the On-Page SEO on your website, Google and the search engines might interpret your website as something completely different. There are many areas in the website that the search engines read and regard as very important information. If those areas have the wrong keywords, you will not get anywhere in a relevant search and you are wasting your money on different internet marketing strategies.
No guarantees – We can't control Google
There are no guarantees with a search result. Google changes its logarithms many times a year. Google is doing its best to give you the most relevant and interesting search result, and not a search result that only big corporate companies could pay for. It will crawl all website, try to understand the information in all the different areas and then present you with website that will provide you with the most relevant and comprehensive information.
Website SEO and keywords
A big part of SEO on your website is about focusing on the right keywords. You might focus on a keyword phrase, for example: "website design company for small business" and it turns out that 10 (not a lot, but still 10 people and therefore potential customers) actually search: "small business website design services".  Thus it would be much better if you used that phrase a few times in the important areas of the website and target those potential clients.
Download website on-page SEO DIY!

Download a free simple SEO guide and find out some of the top worst words for your website SEO!
I will only use your email for an occasional email about website update suggestions or news. You can unsubscribe at any time. Powered by MailChimp.
Things we look at when we build your website:
Are you using the right keywords? Is anyone searching with those words in Google?
Keyword density – no keyword stuffing
Your keywords should not be less than 2-3% of total content.
How much text/copy do you have on your website. If you have too few words on the website pages,  the search engines might not even index them. The recommended number of words is a minimum of 500 words per page. If there are many competing businesses in Adelaide, you need more words and 1000 words per page ideally.
Make sure there you have good and relevant:
meta titles on all pages
meta descriptions all pages
A websites Url's is very important to the SEO. For example a url that is wwww.websiteadelaide.com/aboutus is not as good as www.websiteadelaide.com/webdesignerinadelaide. Look at your URL's and see if they make some sence to the search engines and preferably some good keywords.
Make sure every page has a minimum of 1 H1 heading coded the right way.
Larger text areas should be divided with subheadings coded with h2 and so forth. You will benefit from having subheadings and use keywords that are relevant to the text paragraph.
Some important keywords on some pages can be bold to emphises the importance of those words.
However, only a few and too many will send the wrong signal to Google and might harm your SEO. It is therefore important that headings are coded with css they way they should look and not be marked as bold.
Large images files slows down a website and is not good for SEO. Even if your image is small on the screen/your website, the system might be resizing it for the display. Make sure the images don't exceed the recommended image size (avoid any images being larger than 200kb).
We also use a plugin if needed to compress the images even further.
Images should have alt, title and description tags as Google and the search engines cant read or understand an image without these codes and they make a difference to your on-page SEO.
Clear contact details on a contact page is important. We make sure your website has what Google is looking for and match it with your Google my business page.
Footer makes a difference as well. Make sure your website has what Google is looking for in the footer.
Make sure external links open in a new browser window, and if too many external links on a page, add the code no-follow for Google.
Internal links between the pages of the website is good SEO practice. Try to link good keywords and make sure the keywords are present on the target page.
Make sure you have a xml-site map and submit it to Google. This is a sitemap that is not found and used by your visitors, it's there seo the search engines can find all your different pages.
Use a plugin that allows WordPress to use caching on your website pages. Caching will make the website faster as it will "remember the look and content of the page" rather than loading and reading all the codes every time. In a chaching plugin there will be settings for how often the pages should be cleared from its caching. When you make an update on the website, you will be able to empty cache so anyone visiting the website after your update, can see the latest version.
It is very good to have a SEO plugin installed on your website. These plugin allows you to customise some of the information Google and the search engines are looking for when crawling your website. The SEO plugin might not help you in a search, it just gives you the ability to control the information you want the search engines to read and understand about your website.