Web designer and SEO coach in Adelaide for WordPress websites
I'm here to help online businesses like yourself to learn how on page SEO can power up your website by strategically well-planned search engine optimisation.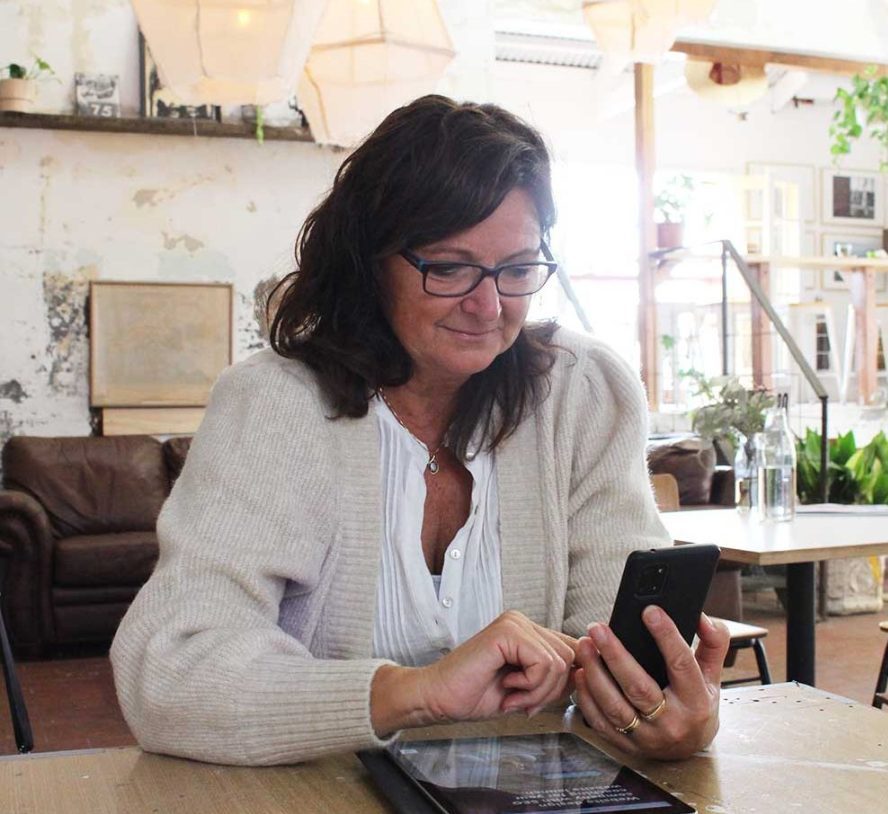 I will help you to be found on Google!
Empower yourself to become a successful online entrepreneur!
Hi I'm Jarka and the owner, website designer and the SEO coach here! I offer an online tutorial where I will share my screen via Skype, Teams or Zoom with you. We can record the lesson so you can watch it over again at any time.
Are you an entrepreneur who want to start a new e-commerce business, or a small business owner ready to the next steps to improve your online visibility for your service business?
Website design and SEO coaching FAQ's 
How much does Website design and SEO services cost?
Most website companies have separate fees for the actual website development and their SEO services. A website can cost anything from $1000 for a landing page up to 10,000 for a small business website designed by a website company. It is not unusual that a comprehensive website design for a larger company with several built-in functionalities and some CRM integrations will cost $50,000 or more. Most SEO services are offered as agency retainers and can cost anything between $1,000-$2,000 per month as a minimum. An entry level monthly fee can be as low as $500. It is not unusual that SEO agencies determine their pricing based on traffic performance and conversion rates vs. paid Google AdWords.
How much does a SEO coaching cost?
SEO coaching is a relative new concept, and it's moving away from the idea of paying for monthly services including continuous onsite optimisation, backlink wins and social media involvement to training the business owner on the basics of SEO with the goal Most website companies have separate fees for the actual website development and their SEO services of being able to write on search friendly content on their website. Pricing for SEO coaching may start at $150 per hour up to several hundreds of dollars depending on the size of the company, and experience of the SEO coach.
How long time does it take to build a website.
Different website companies offer different approach to website development, and as a result, a website build will vary a lot. It is common that a large website built can take up to 3-6 months, however for a small business owner a website should not take longer than up to 4 weeks.
Is it important that my website is mobile friendly?
Today, every website design needs to be mobile responsive. It's a must when you speak to your web designer, and incredibly important when Google decides what website will be displayed when people are searching for a specific keyword. If it's not mobile friendly, it will not likely show up in search results.
Can I write my own SEO content?
Today there is a lot of training and education material available online how to best write SEO content. If you have a WordPress website, you can easily write your own content and publish. Unfortunately, it can be a bit overwhelming to go through all advice and to understand how to construct a well-performing page from an on-page SEO perspective. One approach is to work with an SEO coach to learn the basics of SEO content writing.
Be found on Google and get free organic traffic to your website
Some of the things we will look at and discuss during our SEO sessions are:
What is a keyword exactly?
What are the keywords on your website right now?
I will explain why this is important and we will look at the number of times the keyword is used on your different website pages.
We will use some tools and see if they are good keywords? – Simple Keyword research.
We will talk about what page titles are and see what page titles you have on the website.
We will go through what H1 and H2 means and their importance. We will check that there is an H1 title and some H2 titles minimum on every page of your website. Do they exist and are they good and coded the right way?
We will go through the importance of having good URL names and evaluate those you have.
We will go through what meta titles and meta descriptions mean, and the importance of it, and check how your website is set up and recommendation for change.
Images names and sizes affect your SEO. I will explain why is this important, how can you change them and how do you optimise the images.
We will check if you have Image title tags, image descriptions and alternative tags. If not, we will go through how to add this information and how to optimise it.
We will check what pages of your website Google have indexed and make sure you have a Google XML sitemap for a better possibility of getting most of your pages indexed.
We will check if you have an SEO plugin and I will show how to work with it: Meta titles & Meta descriptions.
I will show you where these are used, how you can optimise this information and why it is so important.
We will check your pages word count and talk about that and why it is relevant. We will compare with some other competing websites to illustrate how it works in a Google search.
When going through your pages we will see if you are using related keywords so your website is using Latent Semantic Indexing.
Internal links between pages are important and we will talk about why this is helpful and make sure you are doing some internal linking and using good anchor text.
We will check some of your external links and make sure they always open a new browser window. I will show you how to do this. If you have a long list of links on any of your pages, taking the visitor to external pages, we will make sure they are coded as nofollow links.
We will check and make sure NAP is implemented on the website and in the right areas – Name, Address, Phone Number.
Do you have a clear and easy to find call-to-action on the website?
We will check your website speed and talk about how that can be improved if it's not good enough. This will not be very technical changes, but more about the basic things that heavily effects your website speed.
Using too many plugins also affects the speed of the website, so we will have a look through what plugins you are using and if we can delete some. Some plugins offer a solution that is already available in your theme, as with the Divi theme used on all websites I build. Just as an example tracking codes and Facebook pixels are also plugins that are not needed as it is a code that can be added to the child theme or into Divi.