New website & redesign for Ayurveda Village Health Retreat
Ayurveda Health Retreat, nestled in the picturesque Adelaide Hills provides
The Ayurveda Village is a sanctuary for the mind, body, and spirit, designed to help you raise your human spirit and discover your true self. It's where you can relax, unwind, and let go of all your stress and tension.
Ayurveda, Yoga & Mediation Retreats offer a blend of ancient healing practices and modern wellness techniques to bring you the ultimate holistic healing experience. Whether you're looking to rejuvenate your mind, body, or spirit, the Ayurveda Village retreats will guide you on a journey to find balance, inner peace, and true well-being.
Ayurveda Village Retreat, are committed to providing guests with the ultimate holistic healing experience. As part of this commitment, they have worked with Website Adelaide to revamp the website and enhance the user experience.
Website Adelaide rebuilt Ayurveda Village website for ultimate browsing experience.
Website Adelaide, and copywriter Colette, have been working diligently to optimise the new website for SEO and improve the overall structure and content. We have added a wealth of information to the website, making it easier for guests to find exactly what they need. From in-depth information about Ayurveda, Yoga and Meditation retreats, to detailed descriptions of facilities and services, the website now offers a comprehensive and user-friendly browsing experience.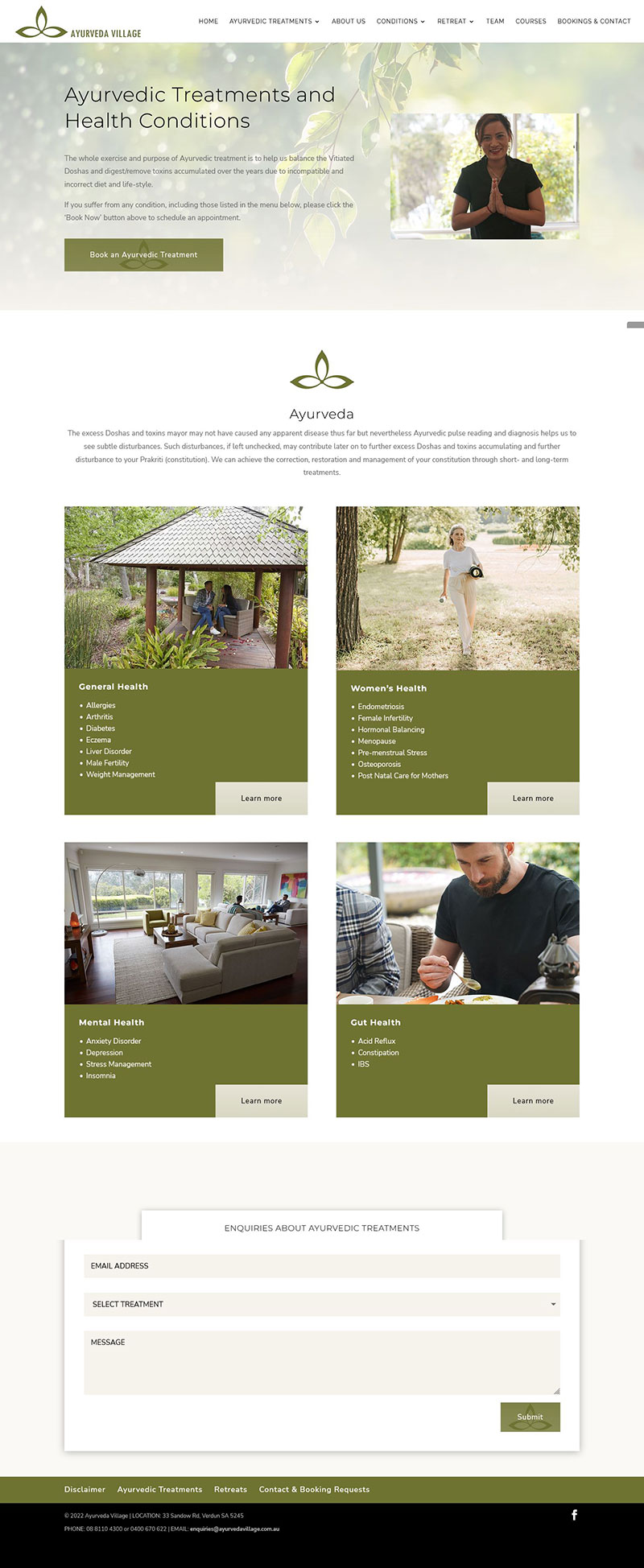 Request a website quote or a quote for any of our services.
Contact Website Adelaide for a quote to build a new website. If you have an old and tired looking website that is not working well, not responsive and you are looking for a fresh start, send me a note and I get back to you asap.