26 MARKETING STRATEGIES FOR SERVICE-BASED BUSINESSES
by Maree Cutler-Naroba
MARKETING STRATEGIES 22 – 26 on this page
22 WRITE, WRITE, WRITE
You could create a digital magazine filled with very useful information on all things to do with your area/s of expertise.  You can then leverage this magazine in several ways. For example, put extracts from the magazine on to your blog, website, email newsletters, and social media channels.
See www.issuu.com for examples of digital magazines. You may not have time to create your own digital magazine at present – but you could create stacks of 3 to 4 types of magazines related to the health and wellness industry that you think your clients would be interested in.  You then highlight through a link on your website these ISSUU magazines.
In addition, or alternatively you could write a regular column in a business newspaper or health and wellness magazine, or write some articles on well-known health and wellness forums and discussion groups, refer to www.ezinearticles.com.
Your local newspaper and your local radio always look for feel good stories and quality advice that their readers/listeners would want.   Gather some contact details and approach the local papers and radio stations.   Refer to www.newspapers.com.au for a list of newspapers and www.australianliveradio.com for a list of radio stations that stream live.
23 SPEAK, SPEAK, SPEAK
Consider conferences you could speak at or be an exhibitor that align with the type of services you offer.  For example, a Food and Cooking expo if you are a Nutritionist or Dietician.  You need to consider what types of conferences/expos your target market/ potential clients may be at.
Another idea is to join with some other health and wellness experts in your local area and do a promotional evening or a public seminar or an online virtual fair or webinar. You could create a yearly conference hosted by your business, and get speakers on all matters to do with Health and Wellness (charging attendees a fee).
Holding some type of event as those listed above are always a great drawcard for a business.   Any type of launch or showcase event you can build up the promotion with prior to the event, through your website, blog, email newsletter and social media channel.
Examples:
What about a Dietician inviting people to a 3-course dinner with a chat show (like an Oprah Winfrey style) format [now that would be novel as you wouldn't expect a dietician to want to be feeding you food – again you notice it is about busting the myths, those truth bombs].
A Chiropractor could organise a local dance for Youth – why because the focus is input in to the local community and a reflection of what the chiropractor does with clients: We get you moving, moving, moving, we get you grooving, grooving, grooving.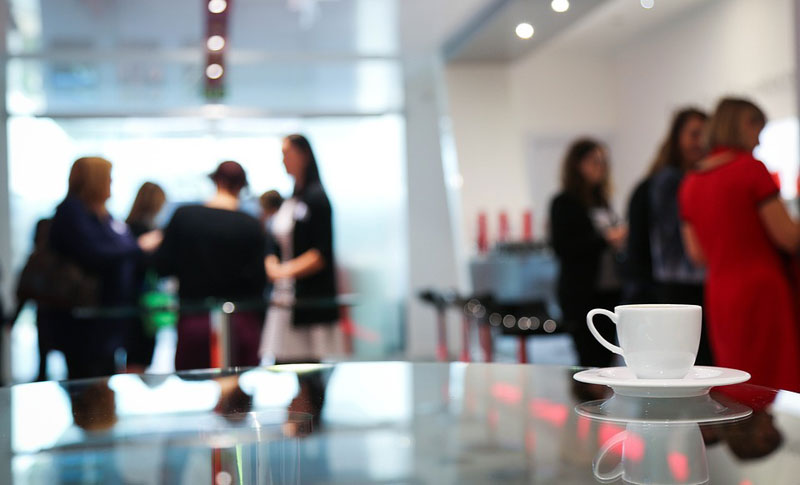 24 NETWORK, NETWORK, NETWORK
Networking Groups are key to extending your sphere of influence.  Choose 2 to 3 that you want to focus on and see what opportunities there are for speaking and/or other forms of promotional engagement – such as going in to workplaces and doing mini lunchtime sessions.
You could also consider starting your own Meetup group to increase the education and awareness on your health and wellness modality, www.meetup.com.
25 CREATE A LOYALTY PROGRAM or ONLINE CLUB
Create a loyalty program or online club to encourage repeat clients.
For example, use our services twice over a 6 month period and you get a complimentary product valued at…$…..
Note your online club or loyalty program does NOT have to be complicated, but you need to think about the way you are rewarding clients for repeat and referral business.
26 IDENTIFY TRENDS
Identify trends in your area of expertise and within your target market.
For example, now a lot of people 40+ are using facebook but those under 25+ have turned away from it and prefer sites such as Instagram and Pinterest.
Use online trend polls that are based on what your potential clients/market niche are searching, sharing, and asking about regarding their health and wellness.
For example, for women 50+ one of their concerns is how they can slow down the ageing process – in what ways can your ranges of services assist such clients?
www.quora.com: this sight is amazing – how about starting your own question and you will get an incredible thread of responses that you could use to create content and leverage it in your business.
It is very important to be consistently listening to your customers – in your field of interest what are they saying, wanting, needing?  Be flexible, be willing to change, just because your way of providing your service worked 2 years ago, maybe it does not now and you need to add another aspect to your suite of services.