Website Adelaide can deliver a great working and looking website
1 minute video about Website Adelaide
Established in 2012, Website Adelaide works with website development and web design mainly for local companies and businesses in Adelaide and South Australia.
Website design in Adelaide
My name is Jaroslava Vagner Svensson and with my business Website Adelaide I provide contemporary web productions for small businesses, organisations, associations, sports clubs and individual needs.
After moving to Adelaide a few years ago from England (born in the Czech Republic and grew up in Sweden), I started Website Adelaide targeting small business owners in South Australia and helping them with their online presence. By working closely together with my friend from childhood and a great web designer, Anna Sandstrom, we are able to provide a very efficient and cost effective web design service.  We use WordPress which is Search Engine Friendly, saves website development time and is easy to update, change and add content to. WordPress is a web design program that allows us to build for businesses who needs brochure-like websites, e-commerce website and many other website interactive they might need for their online presence.
Website Adelaide help businesses with online visibility
I have helped many small businesses over the past 10 years with building their company website. I really enjoy creating a website for my client and my aim is to make the process as easy and as good for you as possible. Not every business owner is comfortable with the Internet and its use, and I can offer good support throughout the process. Again, the journey of launching a website for you should be as smooth as possible. Read some of my website design testimonials.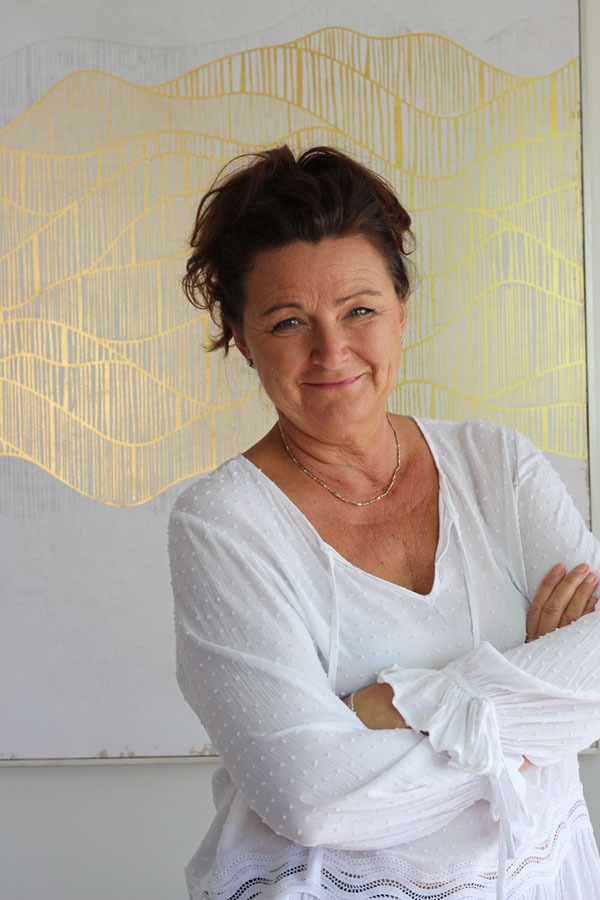 Google friendly websites by Website Adelaide
My philosophy is to provide easy-to-use web sites; attractive and interesting to encourage repeat visits. I offer this at very reasonable prices so you can effectively communicate to existing and potential new customers. Contact me for a quote!
Use existing material for your website
The graphic design of the websites I produce will capture either your existing communication material i.e. logotypes, imagery etc, or if you wish I will provide you with a totally new graphic design idea. An important part of my work is the interaction with my customer during the development phase. By providing me with your company details and specific text content, which may often be found in existing leaflets or brochures, I can ensure to keep your company communication consistent.
Website Adelaide for search engine advice
When developing your website I will also provide advice about Search Engine Optimisation. Here is a good check list with many of the important things to think about when you start writing content for your website or if you have a website and wonder why your website is not getting up high in the search engines and Google. Read more about the On-Page SEO checklist for any website.
Offering great value for website building services in Adelaide and all of South Australia.
Adelaide | North Adelaide | Auldana | Beaumont | Beulah Park | Burnside | Dulwich | Eastwood | Erindale | Frewville | Glenelg | Glen Osmond | Glenside | Glenunga | Greenacres | Hazelwood Park | Kensington Gardens | Kensington Park | Leabrook | Leawood Gardens | Linden Park | Magill | Mount Osmond | Rose Park | Rosslyn Park | Skye | St Georges | Stonyfell | Toorak Gardens | Tusmore | Waterfall Gully | Wattle Park | Athelstone | Campbelltown | Hectorville | Magill | Newton | Paradise | Rostrevor | Tranmere | Albert Park | Allenby Gardens | Athol Park | Beverley | Bowden | Brompton | Cheltenham | Croydon | Devon Park | Findon | Flinders Park | Fulham Gardens | Grange | Hendon | Henley Beach | Henley Beach South | Hindmarsh | Kidman Park | Kilkenny | Ovingham | Pennington | Renown Park | Ridleyton | Rosewater | Royal Park | Seaton | Semaphore Park | Tennyson | Welland | West Beach | West Croydon | West Hindmarsh | West Lakes | West Lakes Shore | Woodville | Woodville North | Woodville Park | Woodville South | Woodville West | Bibaringa | Evanston | Evanston Gardens | Evanston Park | Evanston South | Gawler | Gawler East | Gawler South | Gawler West | Hillier | Kudla | Willaston | Brighton | Glenelg | Glenelg East | Glenelg North | Glenelg South | Hove | Kingston Park | North Brighton | Seacliff | Seacliff Park | Somerton Park | South Brighton | Ascot Park | Clovelly Park | Darlington | Dover Gardens | Edwardstown | Glandore | Glengowrie | Hallett Cove | Marino | Marion | Mitchell Park | Morphettville | O'Halloran Hill | Oaklands Park | Park Holme | Plympton Park | Seacliff Park | Seacombe Gardens | Seacombe Heights | Seaview Downs | Sheidow Park | South Plympton | Sturt | Trott Park | Warradale | Bedford Park | Belair | Bellevue Heights | Blackwood | Brown Hill Creek | Clapham | Clarence Gardens | Colonel Light Gardens | Coromandel Valley | Crafers West | Craigburn Farm | Cumberland Park | Daw Park | Eden Hills | Glenalta | Hawthorn | Hawthorndene | Kingswood | Leawood Gardens | Lower Mitcham | Lynton | Melrose Park | Mitcham | Netherby | Panorama | Pasadena | Springfield | St Marys | Torrens Park | Upper Sturt | Urrbrae | Westbourne Park | College Park | Evandale | Felixstow | Firle | Glynde | Hackney | Heathpool | Joslin | Kensington | Kent Town | Marden | Marryatville | Maylands | Norwood | Payneham | Payneham South | Royston Park | St Morris | St Peters | Stepney | Trinity Gardens | Aberfoyle Park | Aldinga | Aldinga Beach | Blewitt Springs | Chandlers Hill | Cherry Gardens | Christie Downs | Christies Beach | Clarendon | Coromandel East | Coromandel Valley | Darlington | Dorset Vale | Flagstaff Hill | Hackham | Hackham West | Happy Valley | Huntfield Heights | Ironbank | Kangarilla | Lonsdale | Maslin Beach | McLaren Flat | McLaren Vale | Moana | Morphett Vale | Noarlunga Centre | Noarlunga Downs | O'Halloran Hill | O'Sullivan Beach | Old Noarlunga | Old Reynella | Onkaparinga Hills | Port Noarlunga | Port Noarlunga South | Port Willunga | Reynella | Reynella East | Seaford | Seaford Heights | Seaford Meadows | Seaford Rise | Sellicks Beach | Sellicks Hill | Tatachilla | The Range | Whites Valley | Willunga | Willunga South | Woodcroft | Andrews Farm | Angle Vale | Bibaringa | Blakeview | Buckland Park | Craigmore | Davoren Park | Elizabeth | Elizabeth Downs | Elizabeth East | Elizabeth Grove | Elizabeth North | Elizabeth Park | Elizabeth South | Elizabeth Vale | Elizabeth West | Evanston Park | Gould Creek | Hillbank | Hillier | Humbug Scrub | MacDonald Park | Munno Para | Munno Para West | Munno Para Downs | One Tree Hill | Penfield | Penfield Gardens | Sampson Flat | Smithfield | Smithfield Plains | Uleybury | Virginia | Waterloo Corner | Yattalunga | Alberton | Angle Park | Birkenhead | Blair Athol | Broadview | Clearview | Croydon Park | Dernancourt | Devon Park | Dry Creek | Dudley Park | Enfield | Ethelton | Exeter | Ferryden Park | Gepps Cross | Gilles Plains | Gillman | Glanville | Greenacres | Hampstead Gardens | Hillcrest | Holden Hill | Kilburn | Klemzig | Largs Bay | Largs North | Manningham | Mansfield Park | Northfield | Northgate | North Haven | Oakden | Osborne | Ottoway | Outer Harbor | Peterhead | Port Adelaide | Queenstown | Regency Park | Rosewater | Sefton Park | Semaphore | Semaphore South | Taperoo | Valley View | Walkley Heights | Windsor Gardens | Wingfield | Woodville Gardens | Broadview | Collinswood | Fitzroy | Medindie Gardens | Nailsworth | Prospect | Ovingham | Sefton Park | Thorngate | Bolivar | Brahma Lodge | Burton | Cavan | Dry Creek | Direk | Edinburgh | Elizabeth Vale | Globe Derby Park | Green Fields | Gulfview Heights | Ingle Farm | Mawson Lakes | Parafield | Parafield Gardens | Paralowie | Para Hills | Para Hills West | Para Vista | Pooraka | Salisbury | Salisbury Downs | Salisbury East | Salisbury Heights | Salisbury North | Salisbury Park | Salisbury Plain | Salisbury South | St Kilda | Valley View | Walkley Heights | Waterloo Corner | Banksia Park | Dernancourt | Fairview Park | Gilles Plains | Golden Grove | Gould Creek | Greenwith | Gulfview Heights | Highbury | Holden Hill | Hope Valley | Houghton | Modbury | Modbury Heights | Modbury North | Para Hills | Redwood Park | Ridgehaven | St Agnes | Salisbury Heights | Surrey Downs | Tea Tree Gully | Upper Hermitage | Valley View | Vista | Wynn Vale | Yatala Vale | Black Forest | Clarence Park | Everard Park | Forestville | Fullarton | Goodwood | Highgate | Hyde Park | Kings Park | Malvern | Millswood | Myrtle Bank | Parkside | Unley | Unley Park | Wayville | Adelaide Airport | Ashford | Brooklyn Park | Camden Park | Cowandilla | Fulham | Glandore | Glenelg North | Hilton | Keswick | Keswick Terminal | Kurralta Park | Lockleys | Marleston | Mile End | Mile End South | Netley | North Plympton | Novar Gardens | Plympton | Richmond | Thebarton | Torrensville | Underdale | West Beach | West Richmond | Gilberton | Medindie | Vale Park | Walkerville |