Checklist for building a website.
Setting up a website for your business can feel like a huge task, but it's not. This is a summary of what we need to get started on your website build project.
The must-have information on your business website
Online presence is important for almost all businesses, but each business has its own unique needs and offerings. The questions we ask will help you through the process to identify exactly what you need from your SEO optimised small business website.
As there are many good reasons for setting up a business website, it is equally important that your content is clear from the start, for example:
Do you need an online presence with basic business information – a brochure-like website
Do you need a call to action website where you want the user to click, call or take an action?
Do you need an e-commerce system where you sell products online?
Do you need an information-based website to create credibility around your professional work?
and many more…
A domain name that is good for your website?
A domain name is a URL for your website, or you could also call it the website address. This is what you would type into the browser and it usually starts with www. If you are looking to have a domain name that has the ending of .com.au which is used in Australia, it needs to be clearly related to your business. We will take care of the registration process and help you, but we need your ABN number by law to register .com.au.
To register a domain name ending with .com or one of the many other options, you are free to choose what words you like. However, it is not easy to find a short and easy domain name nowadays that will have good keywords for your business, so you will have to think of many options.
Your domain name is important.
Domain name with good keywords for your business can help your website to come higher up in a search engine if everything on the website is done well. It's important for SEO, search engine optimisation. So, using a domain name with a few letters, like xyzd.com.au might be simple and represent your business well, but it will not help your business finding new customers searching on Google. You might consider plumberxyzd.com.au or plumberservicesxyzd.com.au just for better SEO. There are many combinations with a domain name and we will have a discussion about this and advise you if you have not already registered your domain name.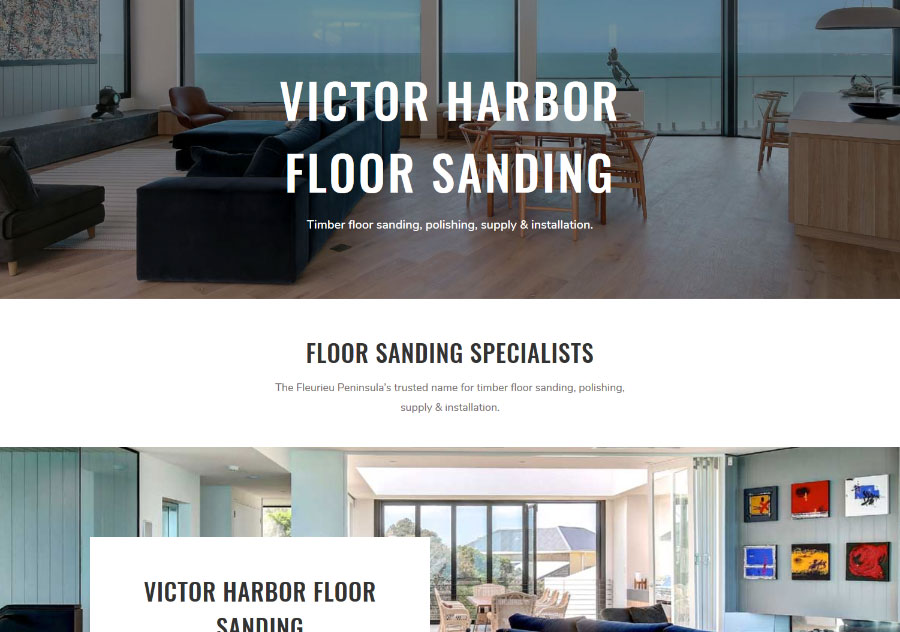 Your website needs hosting
99% of the time Website Adelaide will build your website in WordPress. WordPress is one of the biggest tools and content management systems for website development and it is amazing.
10 years ago, it would take 10 times longer to build a small business website compare to today. This is one of the reasons why you can find much more affordable website packages today with quite sophisticated interactive services.
WordPress is a free tool, a content management system, and it needs to be downloaded and installed on your server. With a hosting package, we will be able to install WordPress and build your website. A hosting package is where your website is placed. Every website needs hosting in order for the world to be able to view it.
There are many different web hosting packages depending on your needs. For a brochure-like website with less than 50 pages, you will not need more than the first and most basic package most hosting companies offer.
We work with Dezyne in Adelaide and we will help you through this process. It is important to know that you will be the sole owner of the hosting package, why you will own the website and the hosting and it will all be registered in your name/business. If you would decide that someone else should take over the web design work or web maintenance for you, you are free to do so with no questions asked. You own it all and can access it at any time.
A hosting company with great service can often be very important, especially when you don't know much about the technical aspects of it all. Joel Williams at Dezyne.net will help you and take care of most hosting related issues and his service is extremely valuable. We could not recommend him highly enough.
The hosting package cost $66 per year, and that includes a control panel to set up as many emails as you like and a lot more. This is very good value for a great web hosting package and service.
Hosting will be set up by Joel Williams and he will send us the codes that we need to access your server and where we can start building your business website.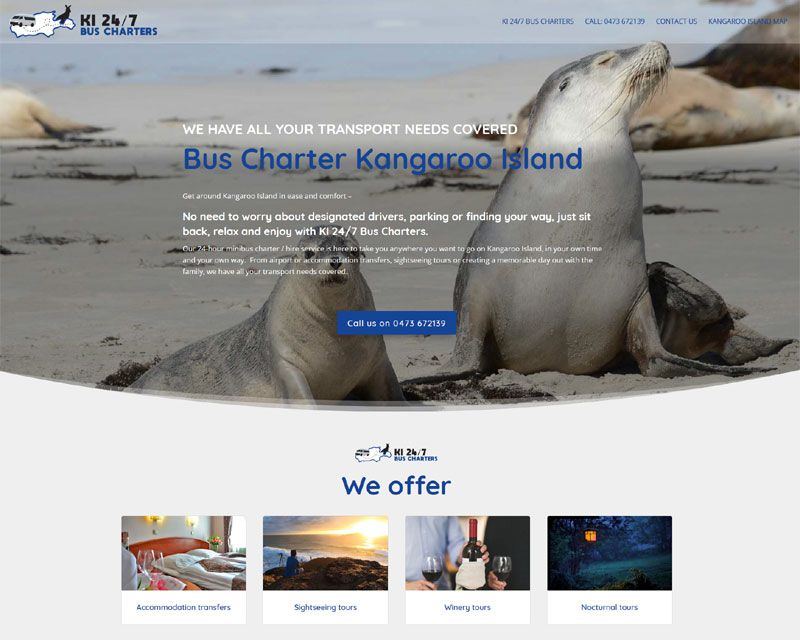 Your website content – text (copy)
We will ask you to write the content of your website. Our job is to build and design, and we do not write your text. We will during the process grab content from your text to create headings and other small text blocks within your website, and this is the text we have been inspired to use from your text with some modification.
If you need help with the text/copy for your website, we recommend Colette Chorley Marketing and Copy services who we work closely with for website content writing.
Plan your pages of the website and start writing.
Think about the first page, what text do you need so the user can clearly understand what you offer and why they should stay on the website.
We recommend using more words than most clients would want to. Google and search engines love words!
Google does not consider a page with less than 500 words to be an interesting page for the person who is searching. Write the most important messages high up and then go a bit deeper into the subject further down the page. Your user will appreciate the more information they can get from the website.
10 years ago the advice was a bit the opposite, keep it short and sweet we would say. Today, we want words, the user wants as much info from you as possible. You know yourself how disappointing it is to visit a website, read their information and feel like you did not get as much out of the website as you wanted to.
What pages should you have on your website?
What is your business and what do you want to offer? Many of my clients will have the typical setup of home, our services, about us, contact and maybe a few more.
If you have no idea and don't know where to start, you could browse the internet for other websites within the same business field and get inspired.
If you are in the same city and consider them as your competitor, you need to remember that you have to write at least as many words and give as much information as they have on their website. If you have fewer words and information to the user, Google will show their website in a search before yours. Of course, the text content is only one part of the whole complex SEO part, but still very important.
Your services or what you offer is a very important part of the website. We are often too familiar with our own profession and business, why we forget to be very clear with what we are selling or offering. The title of your profession or business field does not always explain very well what you offer.
For example, I am a web designer, but I will make my message clearer that my business is about building websites for small businesses. There is a difference. Ask yourself why should they come to you, why should they contact you and what brilliant and special service you will solve for them.
How much text should you write for the website?
If you are targeting consumers, and not business to business, you will need consumer language and words on your website. Google and the search engines read your text and match the words with a search. If the user is searching for the words "garden services" you need to have them on your website even if you would use the words "landscaping services". The point is to use common words and associated words in your text.
A general rule for SEO is that a page with less than 500 words is not very interesting to Google and the search engines. This might be hard to accomplish on some pages, but at least you know that a page with a word count less than 500 will generally not do well in a search engine.
Writing text about your business and structure it to the correct pages or sections in the website can often be the longest process in the process of setting up a website. We ask you to have all the text content ready for us before we start building and designing your website.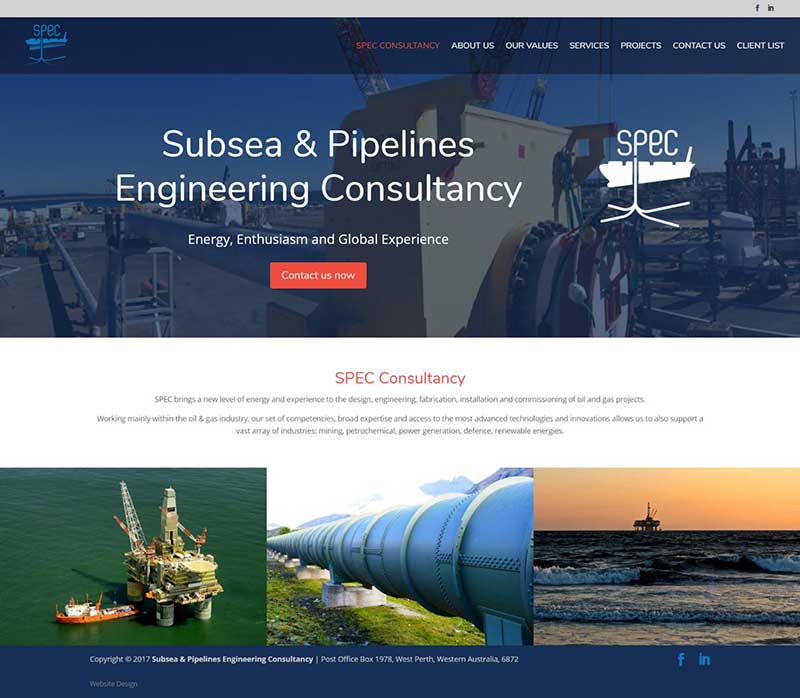 What images should you use for your website?
We can always use some stock images however, for your credibility, it is great to have some of your own images. Mobile phone today takes such good quality photos that there is really no excuse. Your visitor will appreciate some authentic photos of you, your van, your work and other work-related photos. If they can see a face, then it is a lot easier to lift the phone and call.
Stock photos can be useful in many ways to make a website beautiful, but Google is now making sure that website with only stock photos, will not rank and do as well in the search engine as a website with their own images.
A photo can be cut and we can use just parts of it. Don't worry too much about the quality of what is on it, we might find a useful part of the photo, make a colour overlay on it, and it can be very effective.
Maybe you could have a day when you have your phone at work ready for photos of the most strange things. You could take a photo of your desk and your computer, the entrance to your office or a job you are about to start or finish. You might see it every day and not find it interesting, but your user might find that it helps to contact you for your business.
Contact details!
There is one last thing we would like to mention. The contact details! Many of our clients are start-ups or small self-employed businesses and they might not want their address to be visible on the website. We fully understand that. However, we want our clients to know that Google will not trust your business as much. Googles robots will crawl your website and check the footer and the contact page for your clear contact details, NAP (name, address and phone number). If contact details are transparent, Google will be more confident of sending you traffic and trust that the user will be able to find you and contact you.
If you can verify your address by adding your business website to Google my business page, then your website will score even higher!
Gmail and Yahoo
Both Gmail and Yahoo email systems are fantastic email tools, and we use them as well. When we use them, we go into the settings and let Gmail know our domain name and emails and have Gmail pick them up into their system. When we write an email, the sender email address will be our domain name email and we will receive the emails in this very same way.
Gmail and Yahoo email addresses are great for personal use, but they are not very professional as you can set up a Gmail address one day and then be gone the next day. No one would ever know the real owner, hence all fraud businesses and people use Gmail.
Using your domain name means that it's registered to your business and there are several ways for anyone to get hold of your details and therefore this is more trustworthy. Never pay for a business service where you correspond via just a Gmail address unless you know what you are doing. Unfortunately, this happens every day, especially in the web design and SEO industry.
Anyone in the SEO business or web design business knows that we do not use just a Gmail address, we have a domain name and domain name emails. When someone from an SEO company writes to us with a Gmail, the action is always the same, DELETE.