Website for Annet Hoek research & consultancy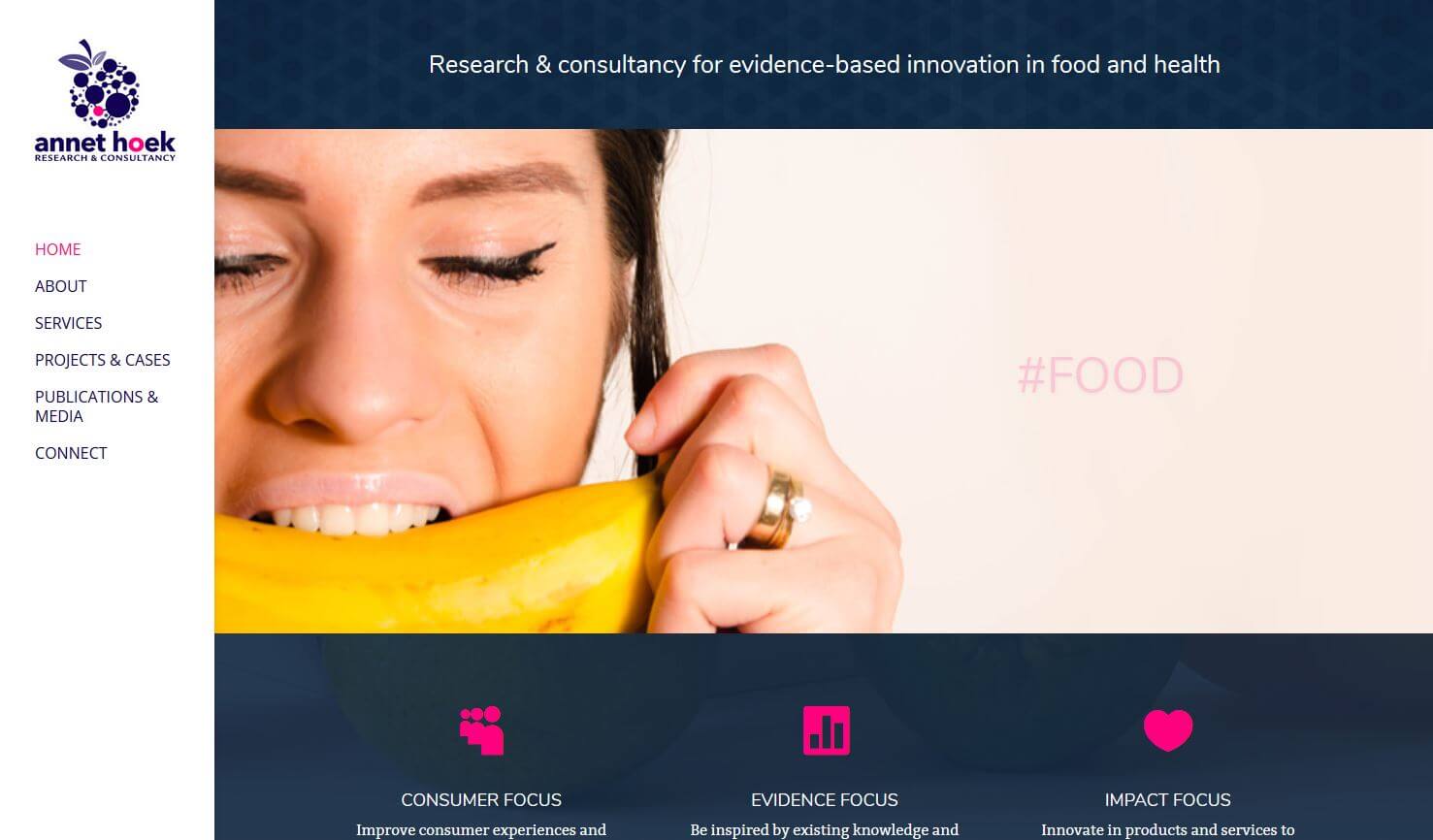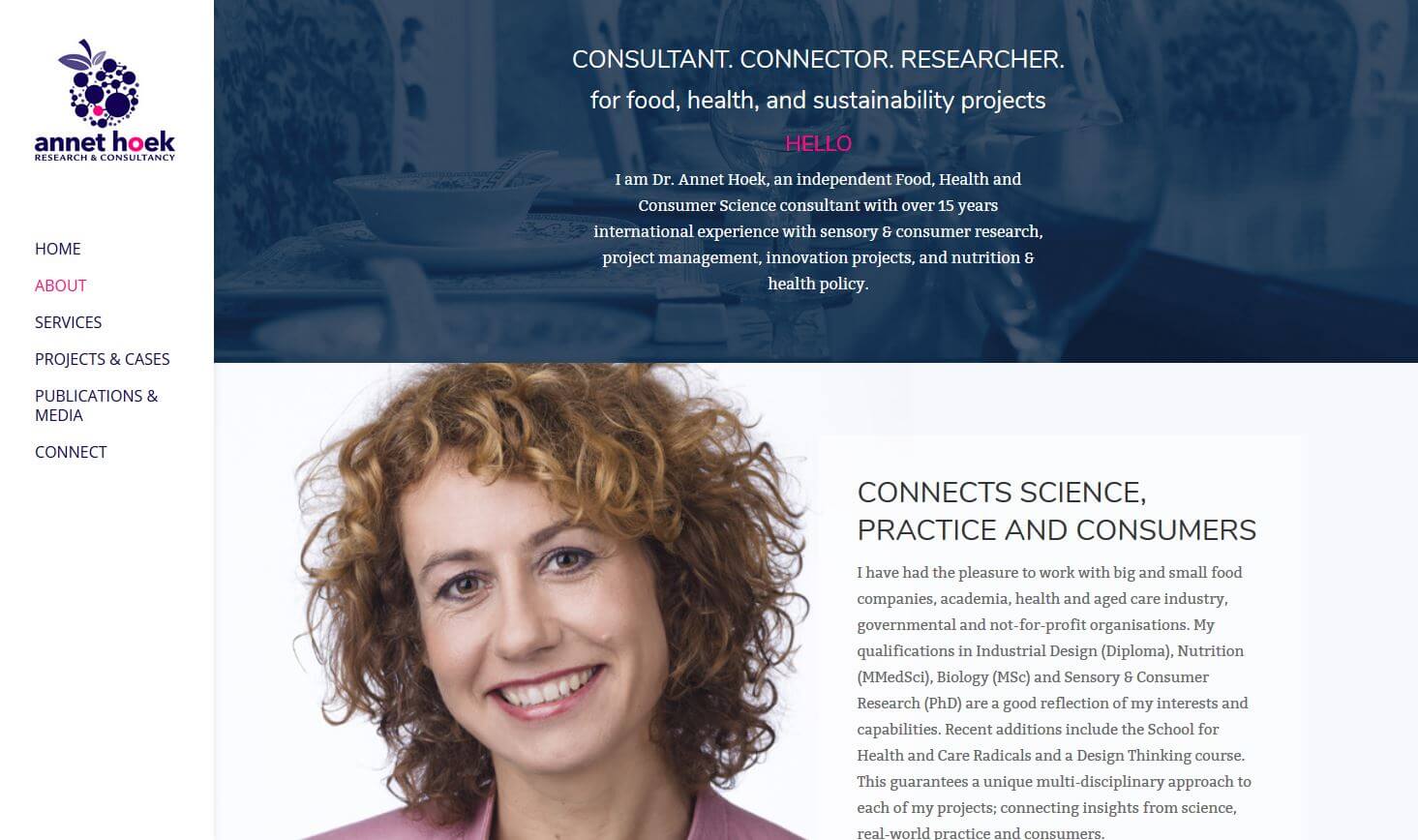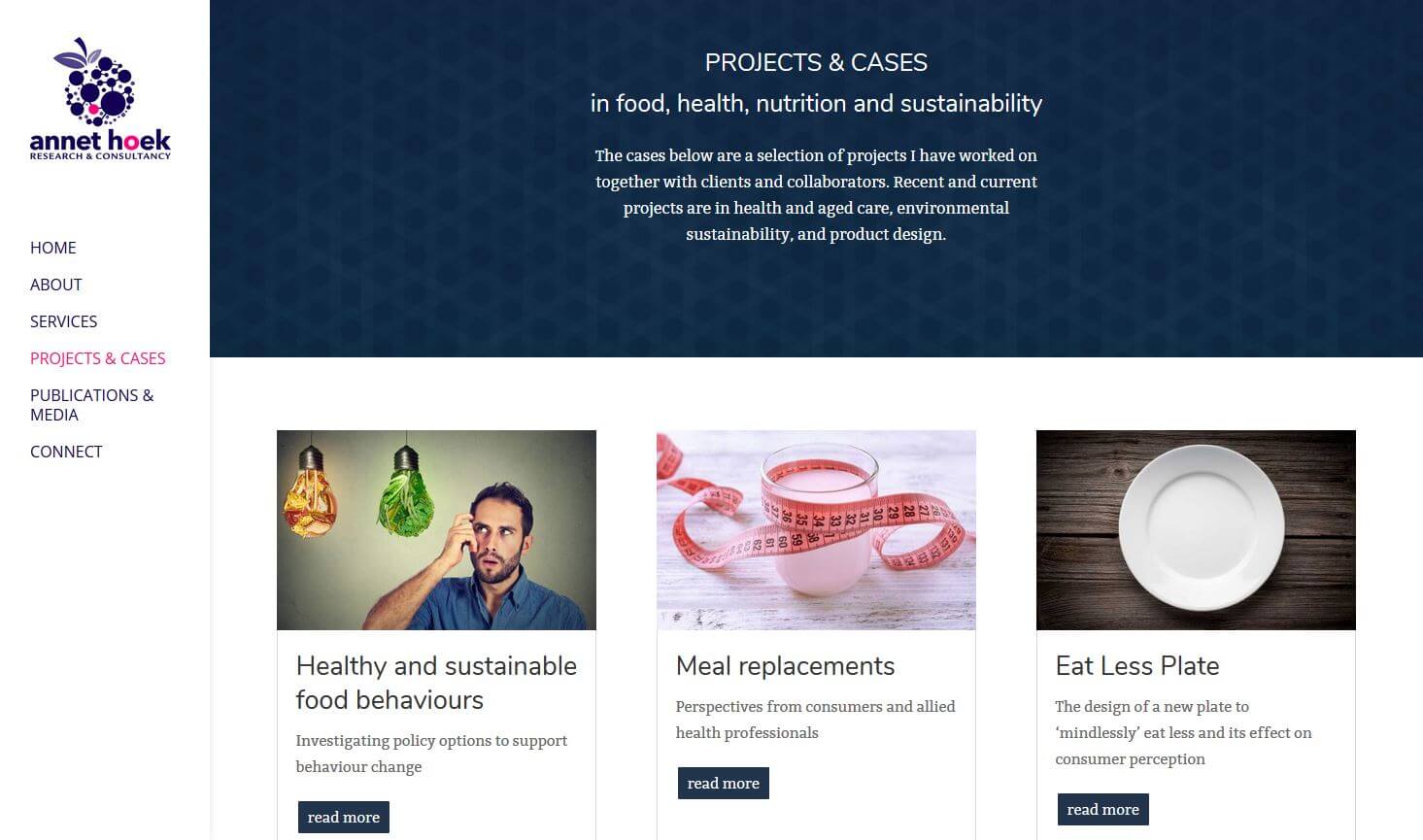 A new launched website for Annet Hoek, Research & consultancy for evidence-based innovation in food, health, and sustainability. Annet is based in Adelaide and have clients in all of Australia and The Netherlands working with food, health, and sustainability projects.
She already had a website and wanted a .com website instead, so a new domain name, and an updated website version. This is yet another WordPress website built with Divi Theme leaving big flexibility and ability to create almost any website design.
Annet had a very specific design in mind and created a PowerPoint presentation with every page very clearly how she wanted it. It was a very smooth and good way of working together combined with regular Skype meetings. She was very pleased with the end result.
Since it is a WordPress website, it can now grow endlessly and Annet have plans to write blogs regularly and work on the content. This is a very good way for SEO and get the attention from Google in order to be found by new potential clients looking for a consultant or researcher in food, health, and sustainability.