Miriam Rose Foundation – website design and copywriting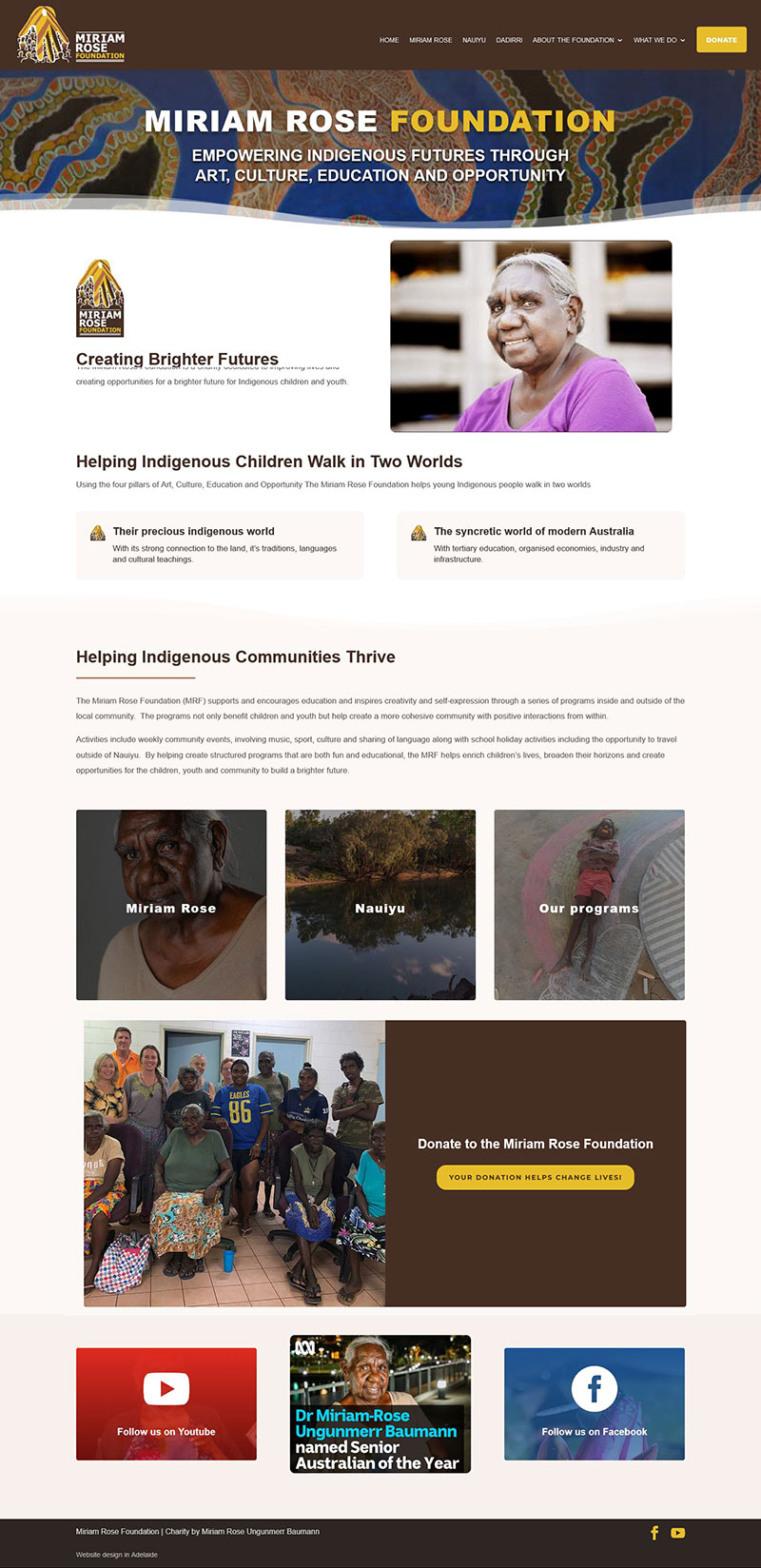 Aboriginal activist, educator and artist Dr Miriam-Rose Ungunmerr Baumann AM
2021 Miriam Rose Ungunmerr Baumann was awarded the Senior Australian of the Year. Miriam is a respected Aboriginal artist and educator committed to creating positive futures for young Indigenous people. She was the first fully qualified Aboriginal teacher in the Northern Territory and founded the Miriam Rose Foundation. She is known for her series of paintings, "The Australian Stations of the Cross" and her illustrations in Alan Marshall's book "People of the Dreaming.
Miriam Rose Foundation launches new website to expand reach and impact
The Miriam Rose Foundation approached Website Adelaide with a mission to revamp their online presence. The existing website was outdated and lacked a responsive design, making it difficult for users to navigate on mobile devices.
Copywriter Colette crafted compelling content that highlighted the foundation's mission and impact and provided valuable resources and information for visitors. And with the website now built with the versatile WordPress platform, it can easily be updated to stay current with the foundation's latest initiatives. The end result is a modern, user-friendly website that effectively communicates the foundation's message and reaches a wider audience.
Website Adelaide takes great pride in the involvement in this project and is thrilled with the final outcome. All parties involved are extremely satisfied with the results.