What is a WordPress website?
WordPress website design: the first choice when it comes to website design.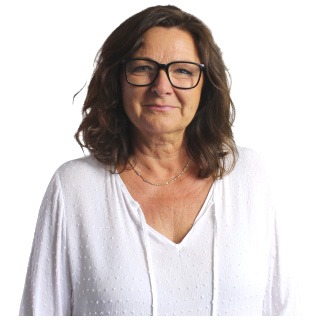 Ten years ago, when I founded Website Adelaide, my goal was to provide top-notch website design solutions for small businesses in Australia. One of my first decisions was to carefully evaluate which content management system would be the best fit for my customers. As a web designer, I found that WordPress was the clear choice for a number of reasons – not the least of which being its longevity and growing popularity since its launch in 2003.
When prospective clients approached me with questions about website design, I took note of the factors that were important to them. They wanted to know the cost of operating the system, its ease of use, whether professional web designers typically use WordPress, and whether it had the scalability to accommodate growth as their business expanded.
So, as I worked through the options, I quickly understood that WordPress was the best web design system for me and my clients. In this section, I will give you an overview of WordPress and what WordPress is used for, its benefits and why as a small business owner, and why you should consider having your web design made in WordPress.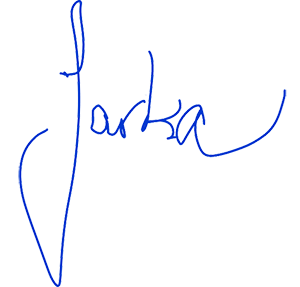 Jaroslava (Jarka) Vagner Svensson – WordPress website designer specialising in Divi and Owner of Website Adelaide
What is WordPress?
So, let us look at the first two obvious questions, what is WordPress, and how does it work? The easiest way to describe that is that it is an easy-to-use tool for creating and designing a website and managing its content. One of the reasons why it has become so successful over time is because it is a so-called open-source content management system, which means it's free and open to the public to enhance and change at any time.
The content reference, in the words content management system, means it's designed to avoid any need for programming or coding as part of the website design process, which makes WordPress extremely user-friendly.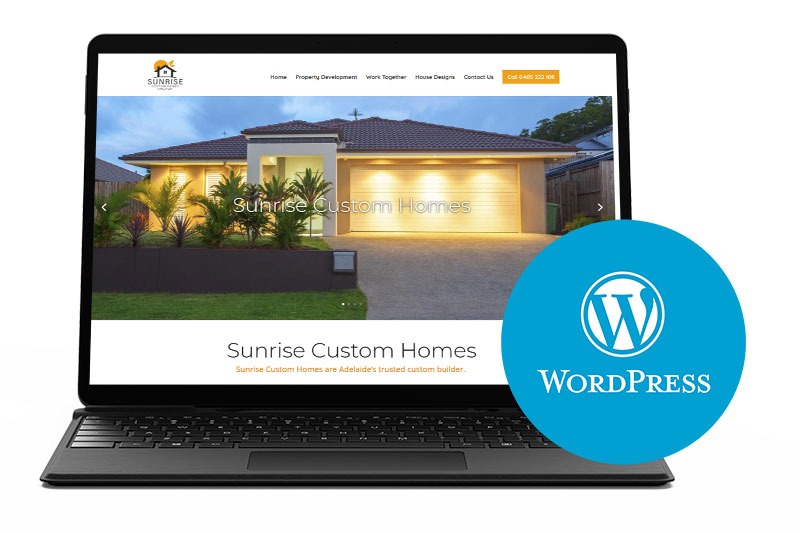 WordPress is the world's largest website content management system
A content management system is designed to avoid any need for programming or coding as part of the website design process, which makes WordPress extremely user-friendly.
There are many other website platforms on the market; some of them require very good skills in programming languages such as HTML, CSS, and JavaScript, which will make it costly and complicated to make changes when you want, or there are other website systems which can be taught without any pre-existing technical skills but come with some major drawbacks including that the website is not transferable to other providers.
The facts are noticeably clear: WordPress is the world's largest website content management system, and it's used for all modern web designs. WordPress is free to download and use, and about 43% of the web is built using WordPress. To read more about the world's most popular website builder, please go to: https://wordpress.com/
You own and are in control of your website and the cost if you are using WordPress
WordPress is free software that anyone can use. You don't have to pay any monthly fees to use it. This makes it an excellent option for managing the cost of your website. Plus, it allows you to choose your domain and hosting provider instead of being tied to a specific hosting business. And if you want your website to look unique and professional, you can pay for professional web design services to customize it.
WIX website or WordPress website?
One of the popular website builder tools available for free is WIX. Many of my customers often ask me if WIX is better than WordPress. The truth is that all website builder systems have different benefits, and it's hard to compare them as it's like comparing apples and oranges.
Open source content management systems (CMSs) like WordPress and site builders like Wix differ mainly in control and ownership. An open source CMS like WordPress is free to use and gives you complete control over your website's code and design. You can install it on your server and customise it as much as you like. However, it requires more technical know-how to set up and maintain.
With a Wix website, you do not have full access to the code and do not own the website; you are renting it from the vendor.
WIX offers a more user-friendly drag-and-drop interface for creating and designing websites. WIX websites come with various pre-designed templates and features that can be easily customised. However, there are limitations in functionality, design, and control, as well as the need to pay if you want to remove ads and have more control over your website.
Website hosting and content management system
There are other cost aspects you should be aware of if you consider other website building tools instead of WordPress. Many other web building platforms will mandate what hosting company you need to use, regardless if you want to go with someone else. So, you are potentially left with a higher cost than you want, or perhaps not having the best and most flexible hosting company in the market.
Most website designers can work with WordPress
About 43% of all websites on the Internet are built with WordPress. If you choose a less popular builder, it may be more expensive to make changes to your website because there aren't as many web design agencies or web designers who can help you. If you choose WordPress, most web designers will be able to help you, and therefore you will have better options.
Here is a great tool that will track what content management system (CSM) your website is using: https://whatcms.org/ . This free-to-use great tool will also tell you how many websites are built using this very same system. If the number is low, under 5%, you know it's going to be hard to find a web designer that will be able to help you.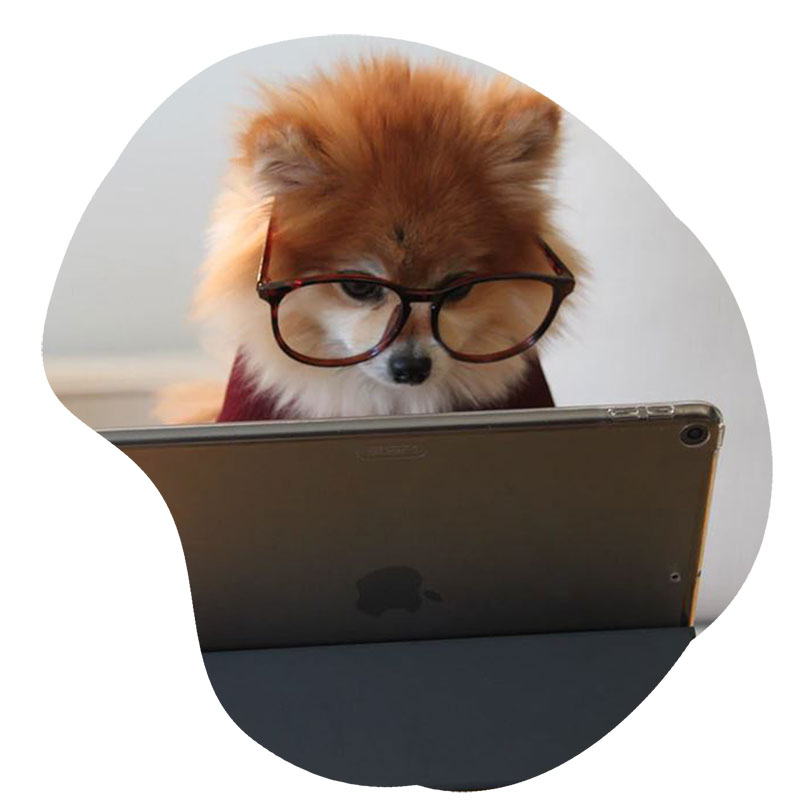 You can grow your website endlessly with WordPress
Website Adelaide has helped many businesses over the years to grow not only their businesses but also their websites. These businesses have invested time and effort to create new and fresh images and videos showing how their products work. They used testimonials, case studies, and downloadable documentation as examples.
Many small business websites start with a basic one-page website with limited content and features. But, as they grow, they might start selling their products online and need an e-commerce solution to handle this. A WordPress website can grow endlessly and with any number of pages and many functionalities as the need arises and their business grows.
In simple terms, Website Adelaide has helped many small businesses create and expand their websites over time by adding more features, content and functionalities. 
WordPress uses plugins for extended interactive functionalities
The great thing about WordPress is that it's straightforward to add new features or functionalities to a website by using so-called plugins, a piece of software containing the characteristics of the specific feature you want. Rather than developing a particular code, you add a plugin instead.
So, in this case, it was easy to expand a website by installing the eCommerce plugin.
Some businesses want to substantially expand the content on their website and engage with their customers through blogging. This is easily done as WordPress has a built-in blogging system that is wonderful.
So one of the main benefits of WordPress is the ability to grow your website. New plugins are being developed daily, and today there are over 50,000 WordPress plugins to choose from.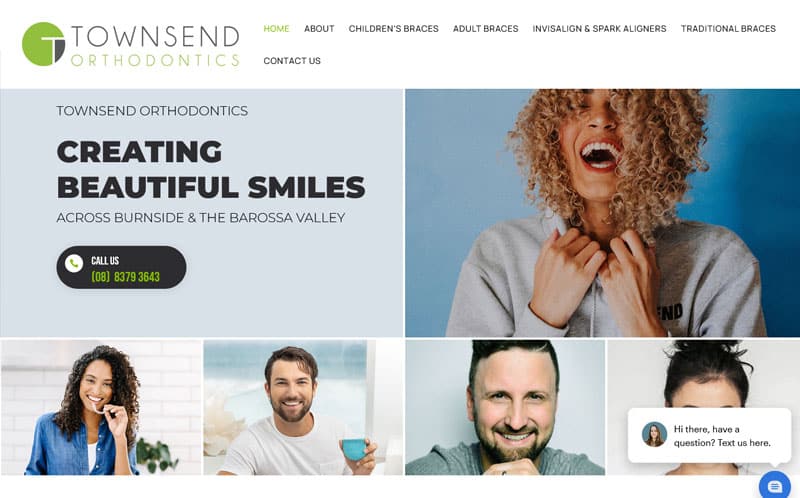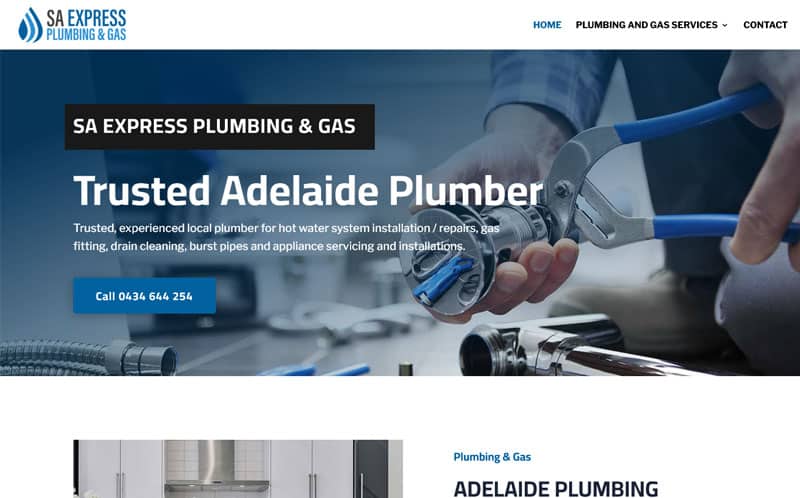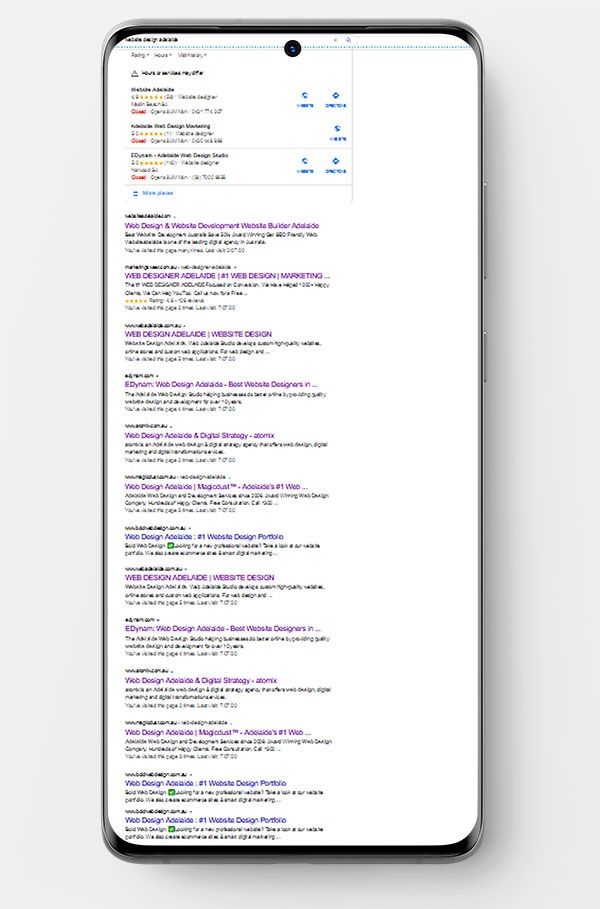 WordPress is the best CMS for SEO
What is SEO?
Let's re-cap what search engine optimisation is, or SEO? It's the art, skills and science of optimising your website so it gets unpaid or so-called organic traffic to your website from someone who is searching your search terms on Google.
And the better you can optimise your website and know what to include and what do write and what to do, the better chance your website has to be more visible in searches in Google (as an example of a search engine).
WordPress has a purpose built SEO platform.
Ranking high on Google's first page is what everyone wants; however, the road to get there is long, and it really starts with how well you are designing your website.
WordPress makes it a lot easier to work with your SEO, and there are several plugins to use, giving you a helping hand on how to optimise your text content, meta description, meta titles and more. These are factors that play a very important role of improving your website's ranking.
Read more about why WordPress is so good for SEO by Search Engine Journal.