Worms for sale in Adelaide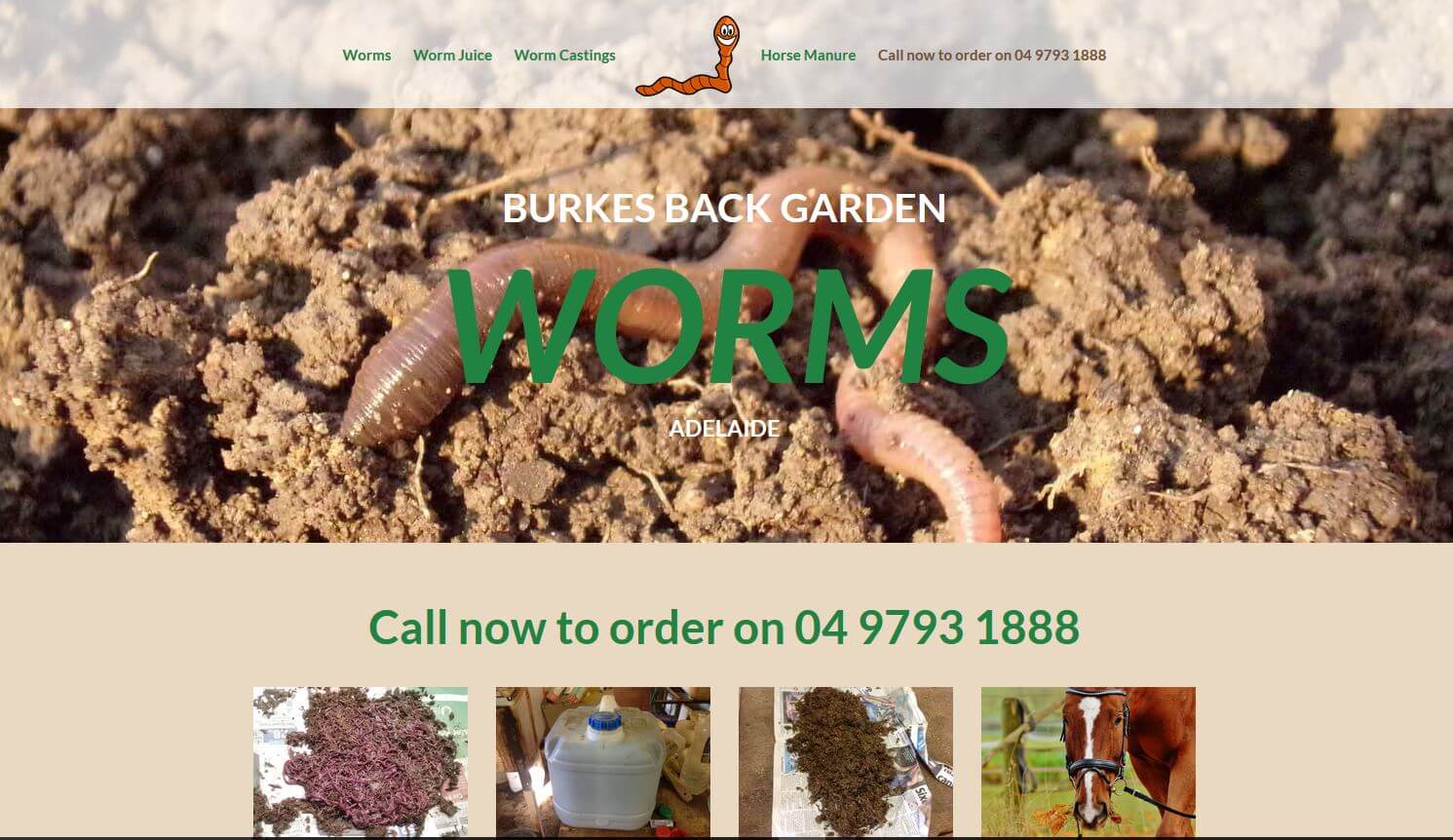 Worms for sale in Adelaide.Burkes Back Garden Worms Adelaide, needed an online presence with their prices and services. This online "brochure" with all of the most important prices and service information will serve as a good tool when clients call Burkes Back Garden Worms and want to know more.
This is another WordPress website, a single page website and 100% responsiveness. It can grow endlessly if Burkes Back Garden Worms decided they would like to add more pages in the future.
Visit Worms for sale in Adelaide. Burkes Back Garden Worms Adelaide