Website design for Geotest
Website design for Geotest
Geotest approached Website Adelaide to help them get their website found in Google searches.  Both Website Adelaide and Colette Chorley Copywriting & Marketing analysed the website to create an on page SEO strategy that targeted specific keywords and optimised the websites chance of ranking. 
Optimising the website involved writing new meta titles and meta descriptions for Google, tweaking the text to include more keywords and headings, writing additional content, redesigning a couple of pages and optimising the technical SEO settings.
The website has just been launched so we are carefully tracking its ranking.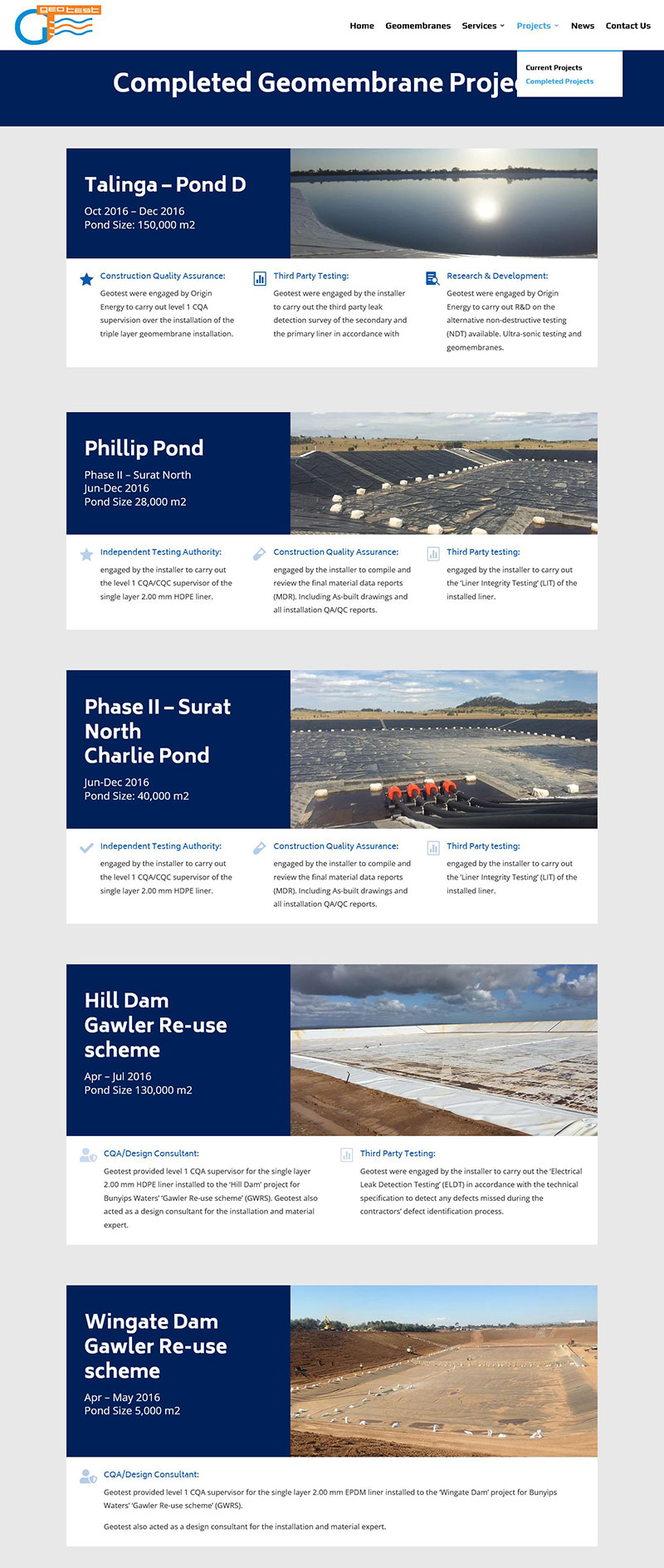 Request a website quote or a quote for any of our services.
Contact Website Adelaide for a quote to build a new website. If you have an old and tired looking website that is not working well, not responsive and you are looking for a fresh start, send me a note and I get back to you asap.