Website construction for Neomorph Mouthguard
Website Adelaide had the pleasure of building a website for Neomorph Mouthguard when the business was launched a few years prior.
Then, after a few years, Amanda, the owner of Neomorph Mouthguard, decided it was time to simplify the website and make it look "cooler" to attract her target audience.
She got help with the rebranding of her business and the same agency that helped her with this transformation designed a website design layout for her.
Amanda then hired Website Adelaide to get it rebuilt with the new branding concept.
Neomorph Mouthguard website now provides a better user experience in finding information about this custom designed mouthguard technology.
This eCommerce website uses WooCommerce. Any customer in Australia and New Zealand can buy this unique patented product online via this website. It also features a wholesale login function where approved businesses around Australia can bulk buy these mouthguards.
We now look forward to attracting even more customers with this new designed website.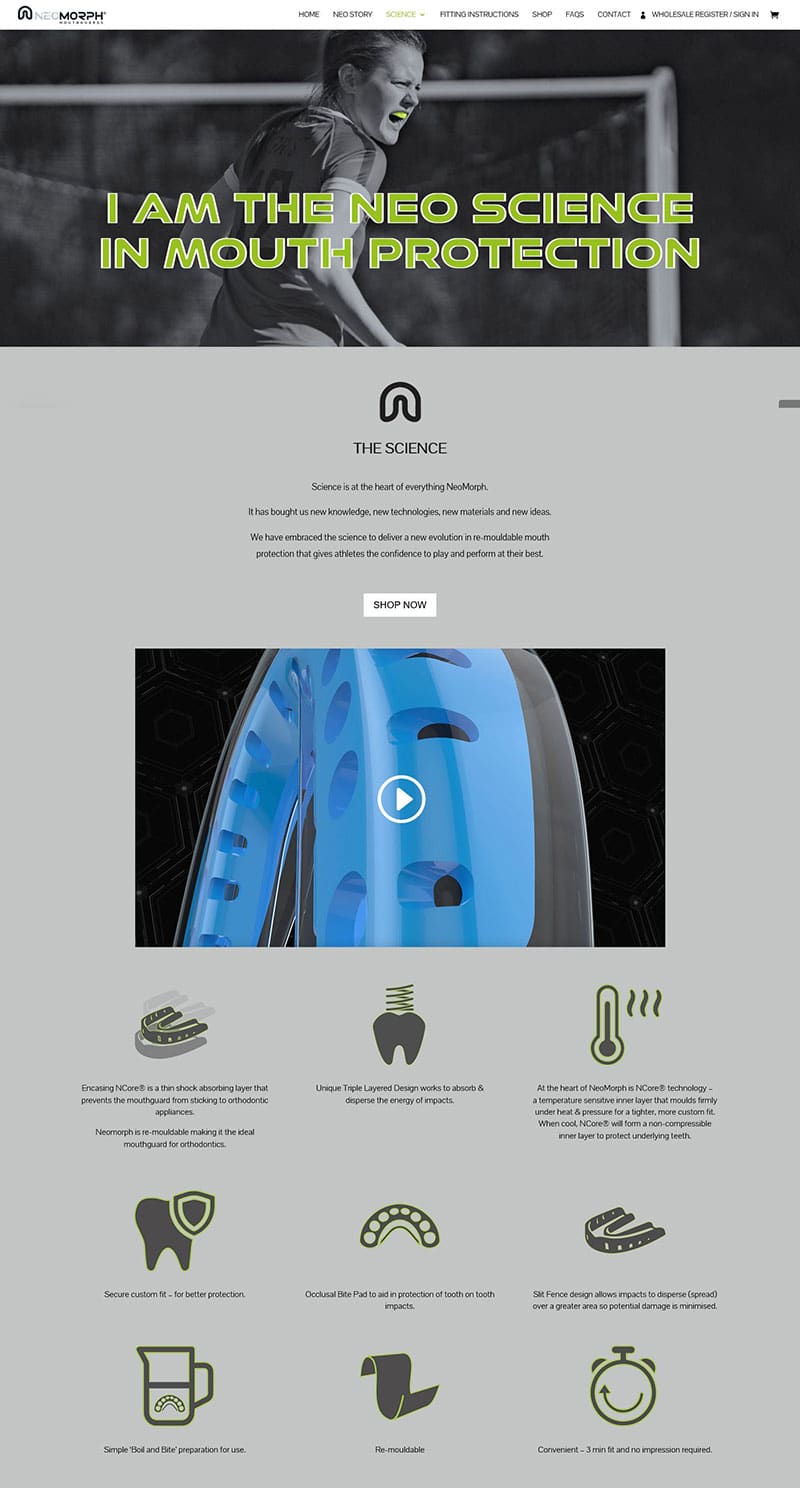 Request a website quote or a quote for any of our services.
Contact Website Adelaide for a quote to build a new website. If you have an old and tired looking website that is not working well, not responsive and you are looking for a fresh start, send me a note and I get back to you asap.