Custom made screens, blinds and installations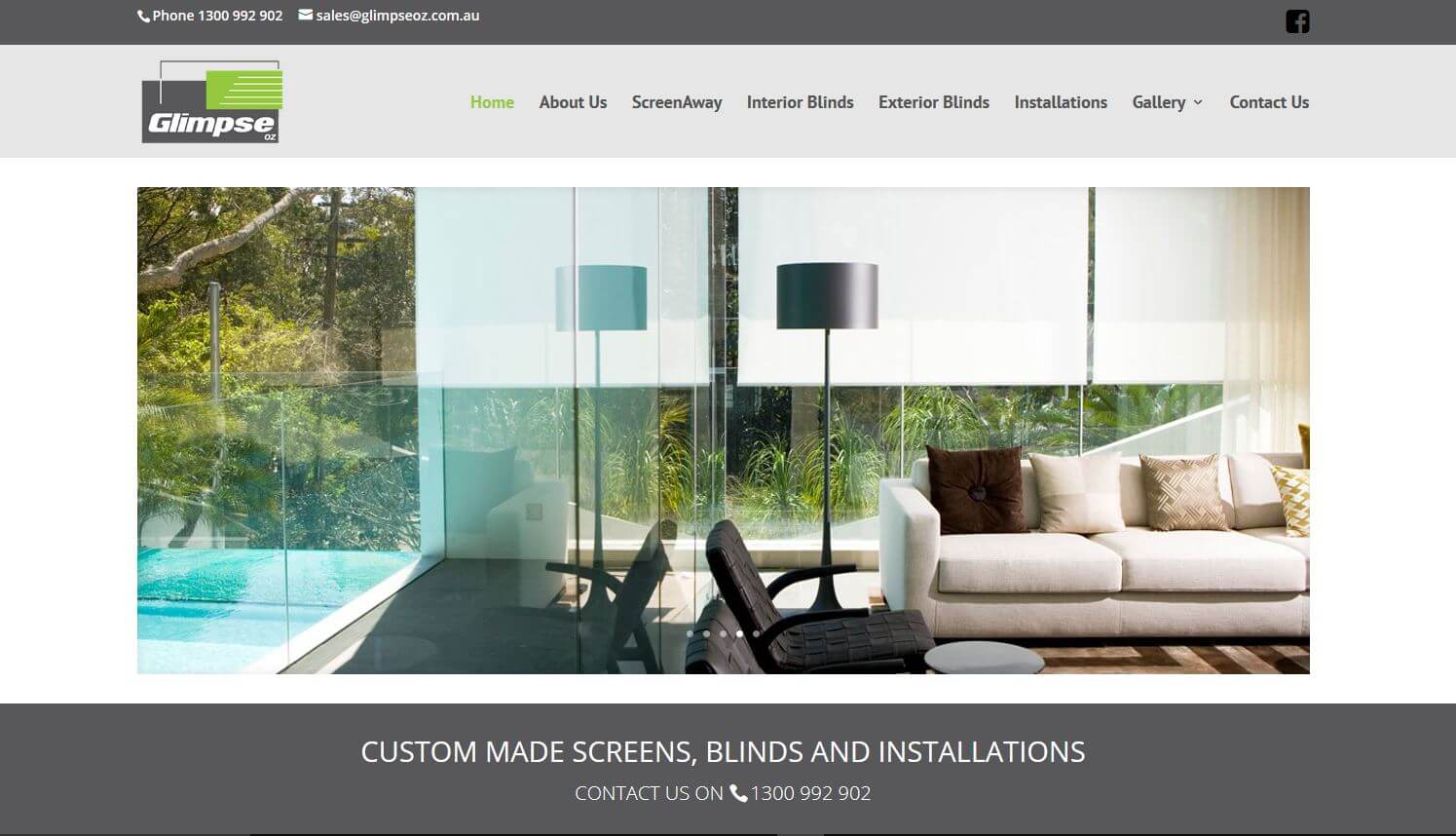 Website for Glimpseoz, who provides Custom made screens, blinds and installations in Adelaide and South Australia. They needed a website to show all the different products they offer and with a website and an online presence, they are able to show as many images and they like and the website can grow endlessly.
The website is in WordPress, it is responsive, SEO friendly and user friendly.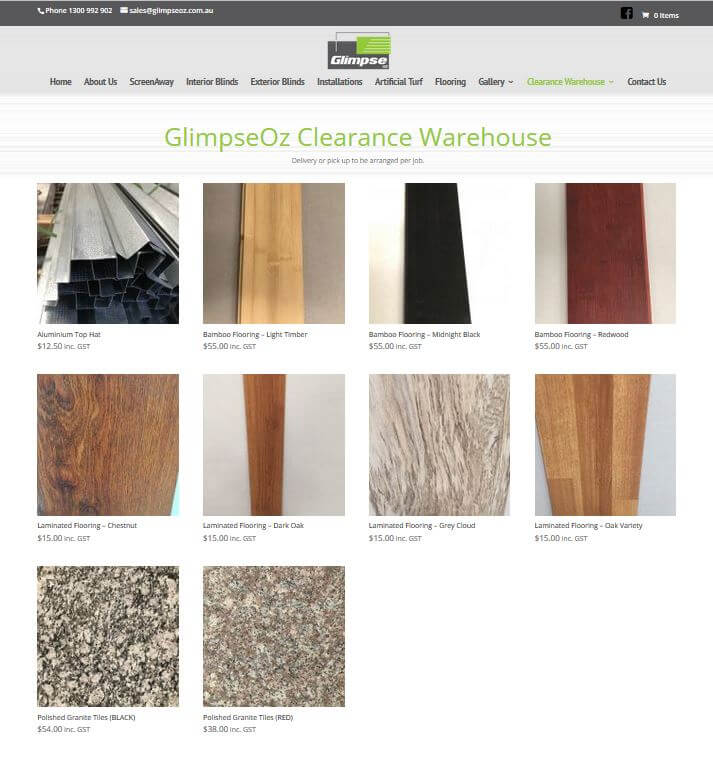 Updated website 10/3-2017
This is a good example of a website constantly growing. We have added several pages and just now, about 6 months after launch, e-commerce function was added. You can now order laminate floors, tiles, bamboo floors, building supplies and more directly from the website. The website uses Woocommerce for its shop management system, which is one of the most comprehensive and most used plugins for WordPress and e-commerce.
GlimpseOz have 10 products in the system at the time of the launch. We have also recorded a video of how to add and update products and GlimpseOz will now be able to follow the instruction in the video. It is a very good and easy system to add products to ones everything is installed, designed and set up.