Building inspections in Adelaide – website design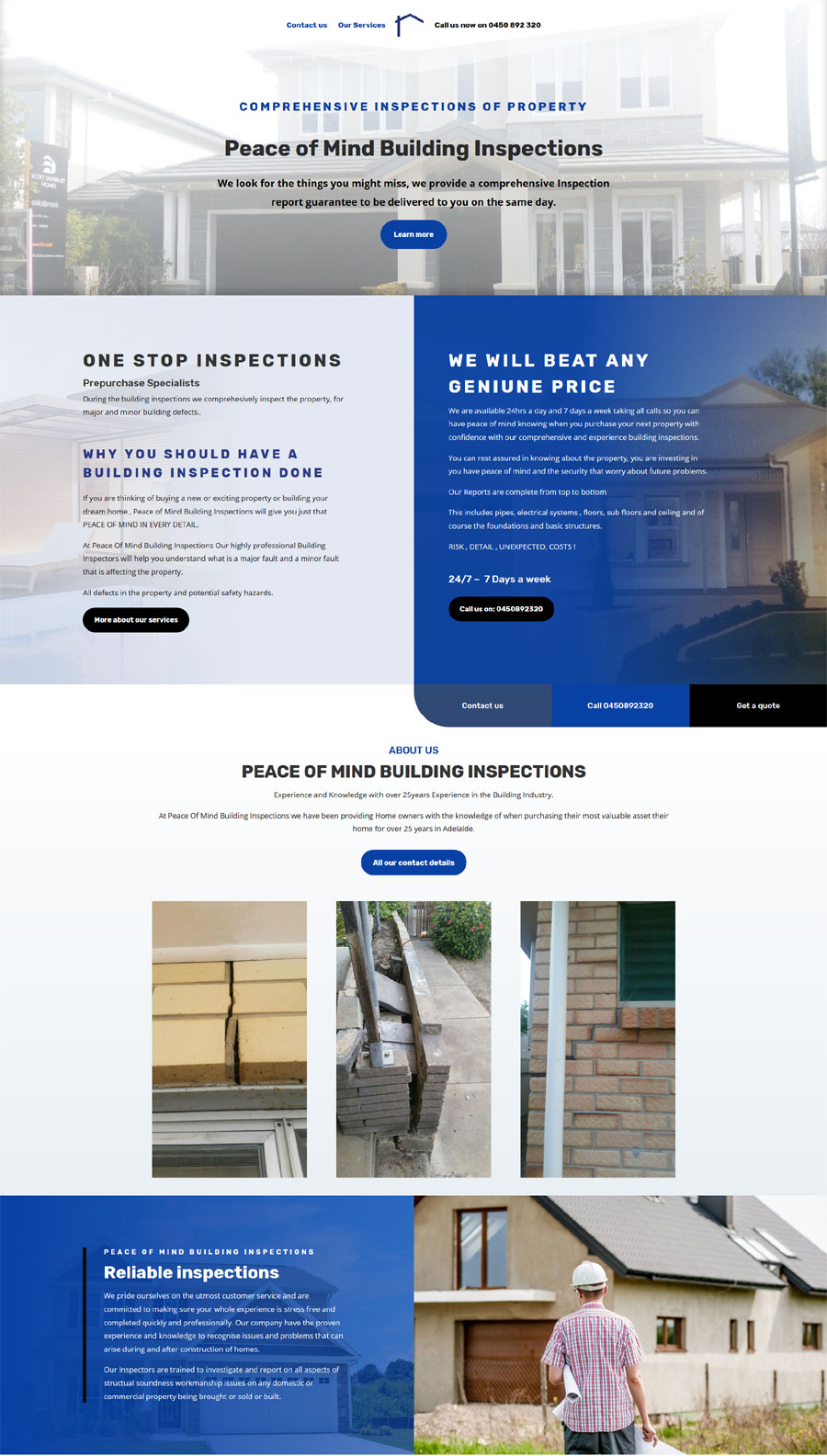 Single Page Website Design
The owner of company Peace of Mind Inspections, a building inspections business in Adelaide, initially felt that building a website was a daunting project, not having had any sort of website presence before for their business. Jarka, the owner of Website Adelaide, put them at ease with a simple process and with clear communication in what Building Inspections in Adelaide would provide, including content such as text and images. The client gave Jarka freedom to suggest a design, ensuring Building Inspections in Adelaide had a suitable, attractive, and easily operated website on all devices, including being mobile friendly, even though the client didn't have prior knowledge of website design. The small business website was efficiently created wholly to Stephans' wishes, stress-free.  
Website Adelaide designed and built a long scroll website using WordPress that has the ability to grow endlessly, with no limit to the number of pages that can be added. With full ownership and administration access, Building Inspections in Adelaide has complete control over additions and changes, and can easily edit as needed, though Website Adelaide is always happy to help redesign and grow the website alongside the growth or change of Building Inspections in Adelaide.
Building Inspections in Adelaide was very pleased with the overall process, which was achieved in the quick delivery time of two weeks, and with the final product.