Website for Psychologische Tests – German website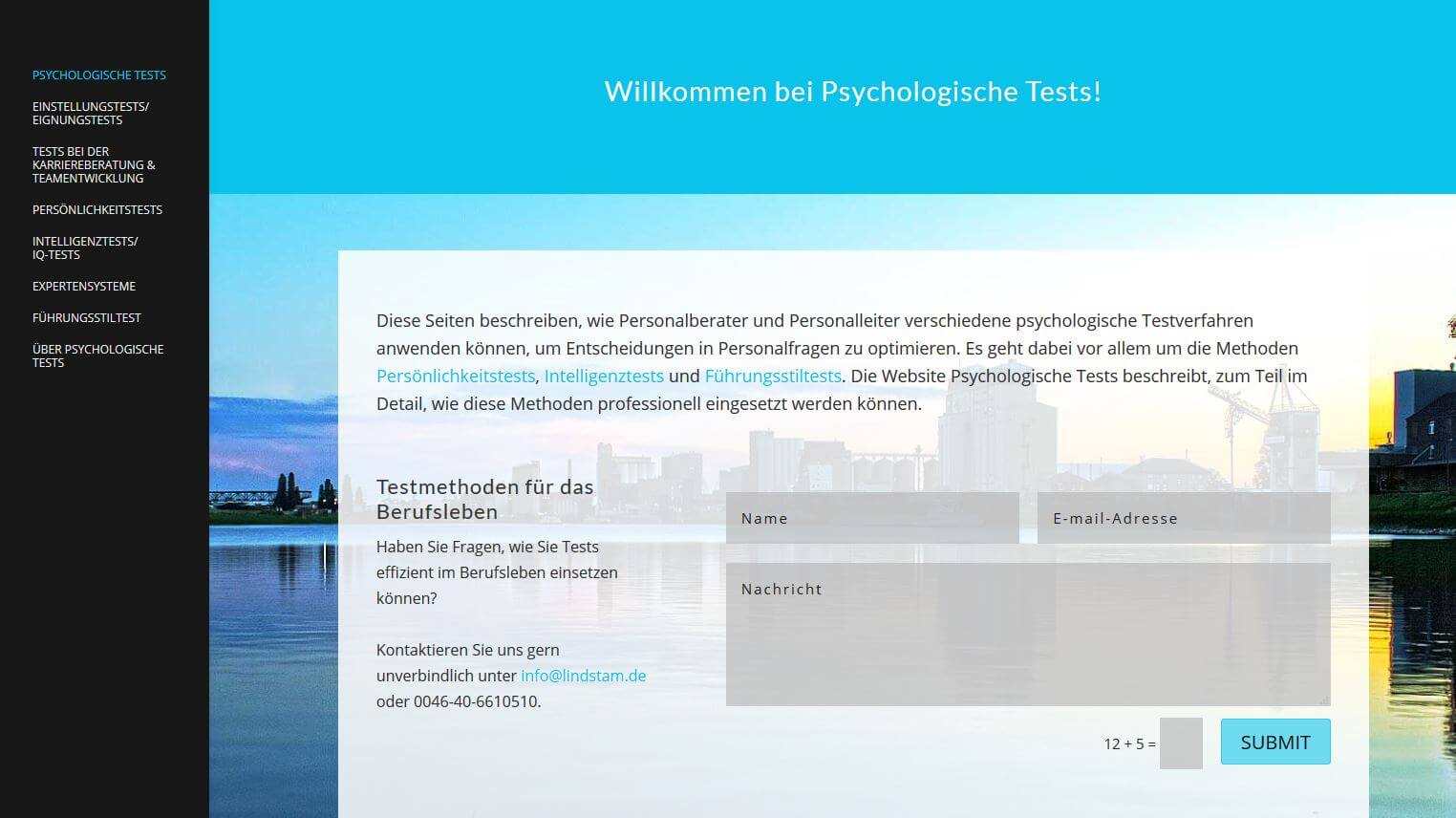 Dr Stefan Lindstam, is a renowned European Psychologist, and owner of Psytest Ltd, founded in 2002, which is located in Sweden. Dr Stefan Lindstam provides online psychological test and we have built a few websites for him. This website is a informational website about his products and focuses on directing more clients to his main websites.
Visit the German website "Psychologische Tests".