Website for Naturens Apotek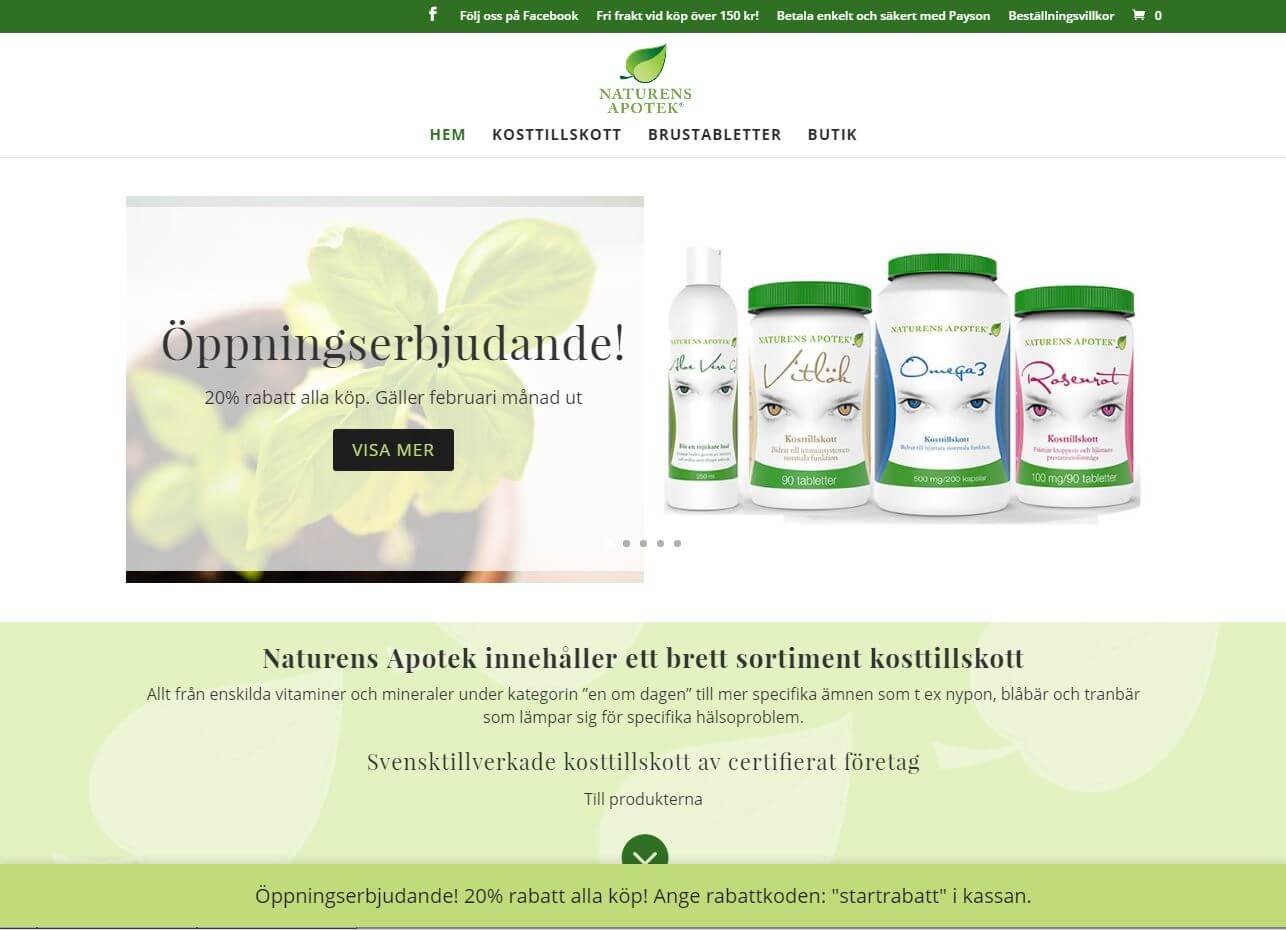 A client in Sweden, Naturens Apotek, needed a new website aimed for consumers and online order and payment system. This shop system, WooCommerce, is connected with the very popular payment system in Sweden called Payson.
Naturens Apotek sells supplements to Swedish clients and the time frame was just a few weeks to launch. We had fun and a the end result is a good, responsive and easy to use website. Visit the website to see how WordPress and Woocommerce works together.