Website for Life Coach Clare Brown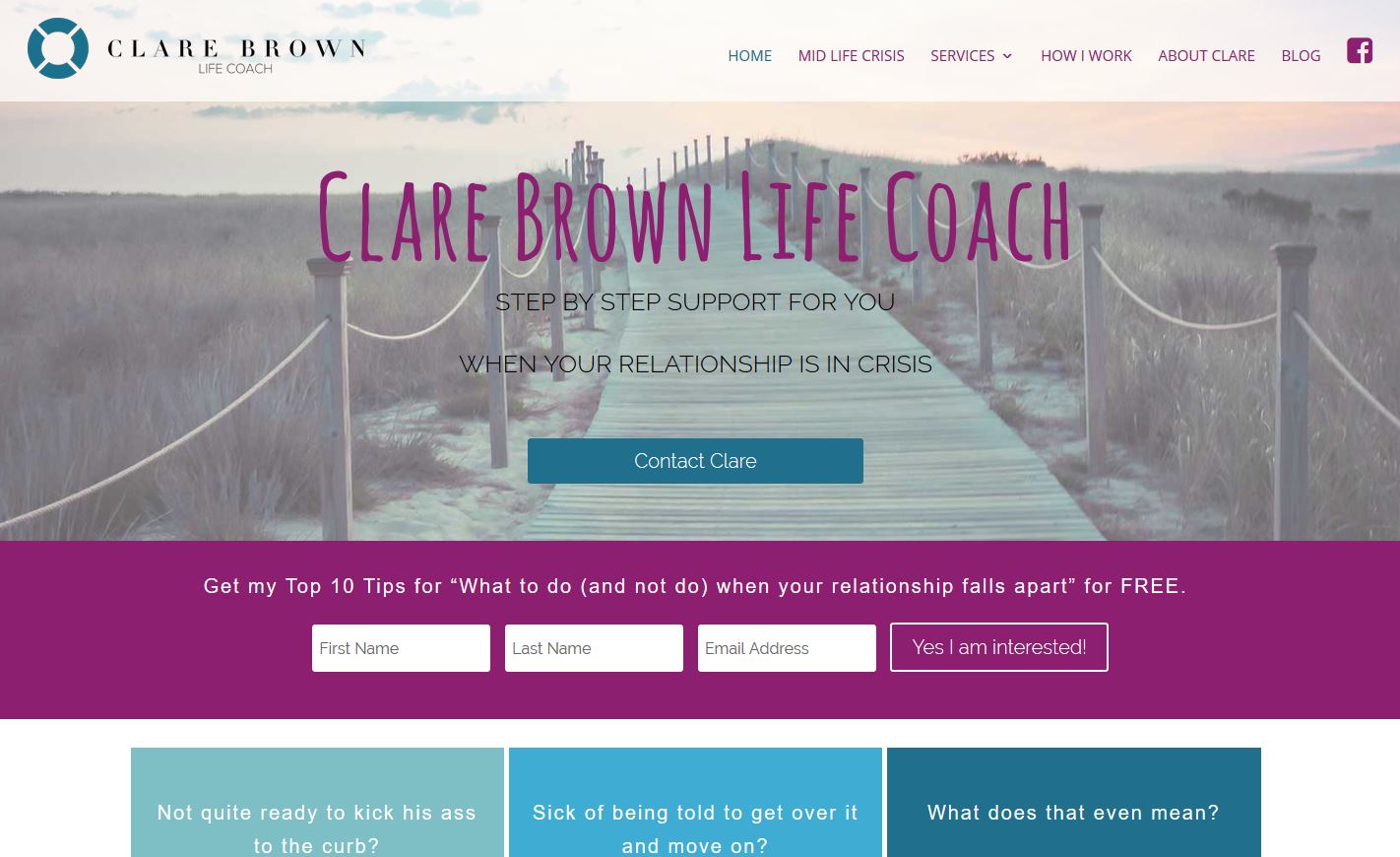 Life Coach Clare Brown specialises in Relationship Coaching and Mid Life Crisis. She had a vision of what she wanted and with a color scheme and a logo we were able to execute the job in a short time frame. It worked so well being able to work together on Skype and sharing screens.
Clare will now be able to post blogs to her website and keep it updated. She is looking for clients all over the world as she coaches over Skype as well. She has a responsive WordPress website that can grow endlessly and wish her all the success.
Visit her website to learn more about the life coaching services and see her website design.