Website design for Post Operation Care at Home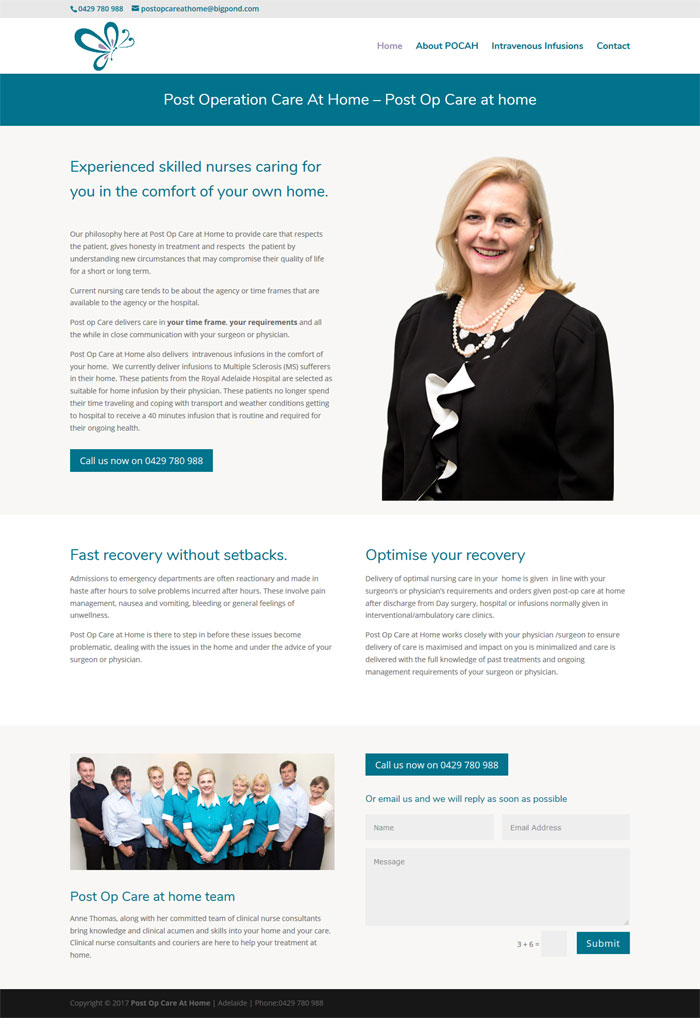 A new started business, by Anne Thomas, called Post Operation Care at Home here in Adelaide, needed a website for their business. This is a website that will continuously be updated and pages are added as the business grows and questions. More information is added as questions are asked by their clients and professionals from the health sector. Just what a WordPress website is all about!
Post Operation Care at Home provides services to anyone who prefers the comfort of having an experienced skilled nurse come to your home instead of you traveling to the hospital. Anne Thomas is a passionate and experienced clinical nurse who started this business after seeing a great need for this service here in Adelaide and we hope the businesses will do great.