Website Adelaide
websites for
small businesses
and anyone that would like one!
Website Design
Website designer in Adelaide
Website Adelaide specialises in building websites that are modern, responsive (mobile friendly websites) and built in WordPress with on-page SEO in mind.
You will be the sole owner of the website of course; our clients have full control and the web hosting is in the clients name with a 3rd party. We build and design the website for professional online presence, and we are excited with every project and hope you call us soon!
We specialise in building websites using WordPress
Your website can grow endlessly!
Need a new website for a business?
Need to freshen up your old website?
Need to solve some issues with your website?
We are happy to quote for any website job.
Website Adelaide is based in Hallett Cove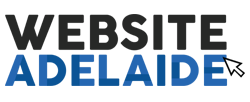 Established in 2012, Website Adelaide works with website development and web design for local companies and businesses in Adelaide and South Australia. We are also working with customers' interstate in Australia, and have many clients based in Europe and in the US.
Website Adelaide offers a personable approach, always aiming to make the process as smooth, easy and cost effective as possible for the customer, while providing the latest web design systems and tools to ensure Google friendly websites (SEO).
In our website portfolio, we have a range of customers including builders, wineries, lawyers, accountants, veterinary clinic, engineers in the oil and gas industry, life coaching, artists, musicians, home care, children nurseries, OHS companies, cleaning services, plumbers, golf clubs and many more.
Quote for a responsive, business website
Hallett Cove, South Australia
Contact web designer Jarka
contact@websiteadelaide.com
ANYTHING ABOUT THE WEB OR WEBSITES
News, advice and blog. Sharing what comes to mind.
Google My Business for your website and your businessGoogle My Business is one of the most important things to consider before you take further steps with your search engine optimisation.Before you wonder why your website is not doing so well in the search engines,...
Website Adelaide for Business Websites
Website Adelaide: The Small Businesses Specialists
I am Jaroslava (Jarka) Vagner Svensson and I have been building websites for over 15 years. I moved to Adelaide 5 years ago and established Website Adelaide offering website design for customers here in Adelaide. I work closely with my colleague Anna Sandstrom who is based in Sweden, and since then, we have quickly expanded our portfolio here in South Australia for different businesses as well as working with customers based in Europe, the US and Mexico.
Website Adelaide use WordPress as the content management system. The advantages of using WordPress is that it allows us to build a website much faster and more user friendly; it can grow forever and it is search engine friendly. With a website solution like this, we are able to offer a much more affordable website for small and medium sized businesses.
Contact me now for a chat and with any questions you have – Jarka 043774337.
A Website for your business from $500
A Website for your business does not have to be a big investment. If you are about to start up your own business, you can have a professional looking website online much faster than you might expect. We build websites in WordPress, a very search engine friendly content management system, it can grow endlessly, is easy to maintain and easy to update, has a mobile friendly view and many more advantages. It takes time for Google to start appreciating your website so don't wait too long!
WordPress website for your business that can grow endlessly.
Easy to update, change and maintain. I teach you how to.
A gallery to show off your work? and a contact form to contact you.
We install a SEO package so you can optimise your website keywords
and much more
How to be found on Google or SEO
Google is reading all sorts of areas and codes on your website to understand what your website is offering and what it is about. This is also called on-page search optimisation or on-page SEO. I include this system on websites I build so you can control what Google and other search engines understand of your website.
If you already have a website and you think the on-page SEO could be optimised and you need help with this, I offer an on-page SEO package to small businesses. Read more about this unique offer.
Website Design Adelaide | Content Management System | Search Engine Optimization | Business Website Design Adelaide | Cheap Business Website Design | Web Design For Small Businesses | Website Design Company | Website Design Company in Adelaide | Internet Marketing |WordPress Business Website