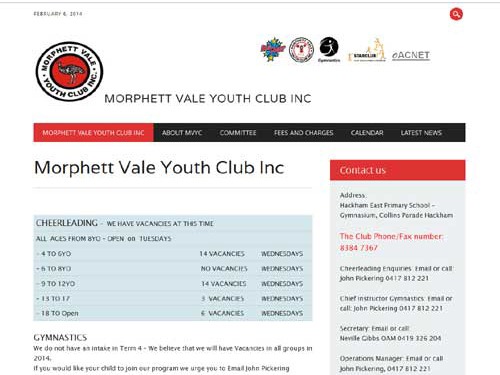 It does not have to cost so much for a small business to have a 10 page website with information about their company, what services they offer, location and so on. They are often basic websites and can be built in a system like WordPress in a very cost effective way.
I love working with WordPress and building websites and I am excited to be in the process of launching several new websites for clients in my area, South Australia, Adelaide. I have noticed that it is important to have a portfolio with local work why I am introducing to you Morphett Vale Youth Club Inc website that we launched the other day. It is still under development as it needs images to make it more "live" but it is a great start and the client can update, add and make changes themselves.
More coming up very soon ….