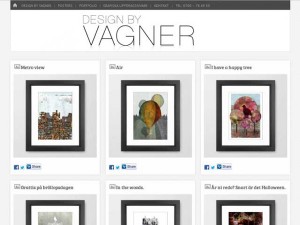 At the moment I am looking for references and new clients in South Australia. Most of my clients are in Europe and America and I now want to get established here in Adelaide. I can build great websites that are responsive and SEO optimised (search engines optimisation) in a system called Joomla and with any design.
After meeting more smallbiz owners here in South Australia and start up companies, I have learned that there is a great need for a much more affordable website solution. I have therefore dived into the world of WordPress and absolutely love it. With the WordPress as a fantastic tool, I can now offer very affordable business websites. There are hundreds of themes to chose from and with professional help your website will look like you spent a big budget on it.
Contact me if you want to take advantage of this offer. A WordPress website for your business is offered now for only $400. This offer is valid until end 2013. You could be online with your business within a week if you let me help you!
The image of the website below, and a link to it, was launched the other day. This business website was built with WordPress. This themes offers great and easy way for daily updates of images as Tomas Vagner is a graphic designer. If you are looking for a website that you can update so easily and add content to it regularly, I can assure you that you will love this system!